It's time for a fresh start. Last season is now in the past, and players look to fix what went wrong last season.
Back to work for the players
Today is the first day of training for Chelsea FC. Some return to Cobham to begin work and preparation for the Summer's pre-season friendlies and the upcoming Premier League season. Those involved in the knockout stages of the Copa America and the 2016 EURO have not returned yet, but will meet up with the squad at a later date, including Chelsea's so far only signing this summer Michy Batshuayi.
Players will be given standard tests and will work on getting back to normal fitness.
Big name players such as John Terry, Diego Costa, Oscar, and Nemanja Matic all are back to work today, as well as players who were sent on loan last season. This will allow some of the veterans of the team to help the young players learn a few things before the season begins.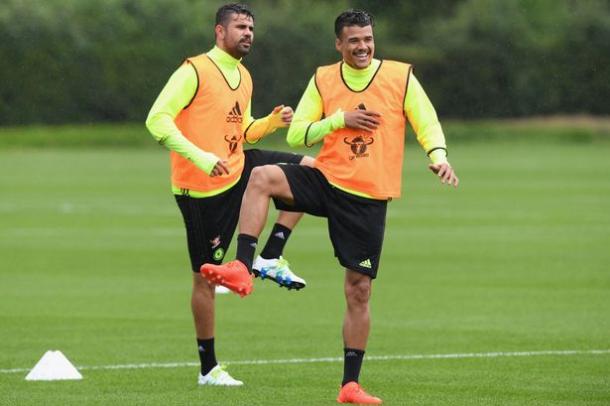 Time for Conte to get to work
It is also a big day for manager Antonio Conte, as it is his first day on the job since leading Italy to the quarterfinals of the European Championships. Players will look to impress the Italian manager and earn a spot in the first team.
Those who are currently training will do so every day this week, and then travel to Austria for the Blues' first pre-season friendlies against Rapid Vienna and WAC RZ Pellets. The game against the capital club will see the opening of their new stadium.
Updates will be given on the Chelsea Twitter page and on Chelsea TV.
Today also saw the release of Chelsea's 2016/2017 away kit, which can be seen here.