If Roberto Martinez's comments are anything to go by then honesty is certainly not the best policy, according to the Everton boss, but that could be why his relationship with supporters has soured even further this week.
After a third successive Premier League defeat and 10th defeat of the season, Leighton Baines delivered a refreshingly honest assessment of Everton's 1-0 defeat to Manchester United on Sunday.
However, Martinez compounded supporters' growing doubts about him by claiming that Baines has caused the supporters to "suffer" by suggesting the side lacks "chemistry" and added that Baines has since apologised after a "chat" with Martinez.
Honesty is the best policy, but not according to Roberto Martinez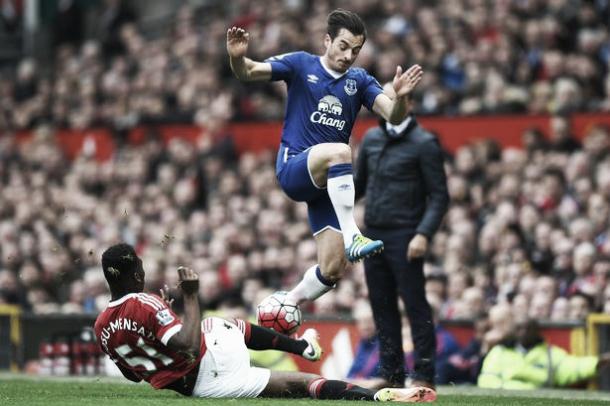 It seems that Baines has had to apologise for simply telling the truth. The chemistry is obviously not right in some sort of way; you only have to look at the league table and that tells you everything you need to know. Sunday's defeat to Manchester United was their 10th Premier League defeat of the season, leaving the Toffees 12th on just 38 points, 11 away from the relegation zone and 16 off the top four, having won only nine league games this season.
Baines' refreshingly honest comments certainly compare to what the supporters have been witnessing on the pitch after a disjointed and uninspiring display at Old Trafford last Sunday. Baines' comments are welcome and make a change from the positive rhetoric from Martinez despite the side's disappointing performances and results. You suspect supporters would be more accepting if there was a degree of honesty and realism, some kind of acknowledgment toward the plight afflicting this team.
Martinez's checklist of post-match comments, meanwhile, does not appear to vary, whatever the result. He is always "proud", his players are "phenomenal" and his side always shows "good character", despite often glaring evidence to the contrary.
Instead of forcing Baines to apologise, Martinez should have taken responsibility himself and given the supporters and press his reasons for Everton's poor form this season or even admit that his young, talented squad are significantly underachieving. But instead Martinez's comments have only riled and further alienated an already unsettled fanbase.
Martinez losing the supporters and players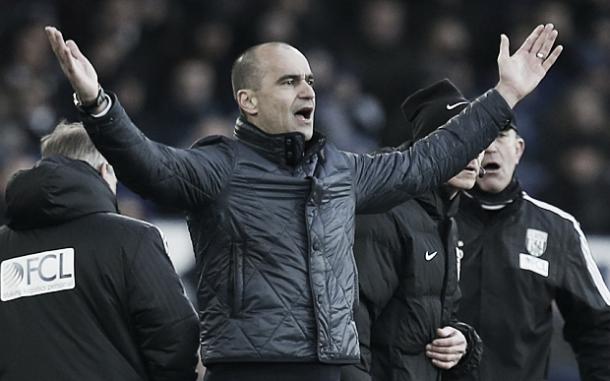 Martinez talked the talk in his first season, matching bravado with results on the pitch. As his tenure has progressed, the sound bites continue but results are drying up. Martinez keeps saying how talented the current crop of players are, but that is not reflected on the pitch with Everton locked in the bottom half of the Premier League table. Positivity and superlatives have become hollow rhetoric, and has only fuelled supporters frustration to the point that many supporters feel Martinez is not the man to take Everton forward.
Frustration has been building over the last two seasons, with this season's FA Cup the only chance Martinez and Everton have at salvaging another largely frustrating season. Loud boos were heard from supporters at the final-whistle at Old Trafford last Sunday, but still Martinez referred to the "incredible young talent" that Everton have.
The worry for Everton supporters is that they could lose their young talent this summer because of the club's underachievement. Baines' comments come just a few weeks after top-scorer Romelu Lukaku cast doubt over his Everton future admitting his desire to play in the Champions League next season.
Results will ultimately dictate Martinez's future at Everton, but with many supporters appearing to have lost patience in Martinez and players becoming frustrated, his latest comments will only move him closer to the exit door.