As Everton prepare to travel to face Crystal Palace at Selhurst Park in the Premier League, here are five things to look out for ahead of the game.
Increasing pressure on Roberto Martinez
The pressure is growing on Roberto Martinez to turn it around at Goodison Park. Before the game against Watford on Saturday, the Blues travelling fans protested with a number of banners. One in support of Leighton Baines, the other asking for Roberto Martinez to go.
While the discontent has been brewing this season, the ability to point out a domestic cup run has awarded Martinez time with a number of supporters. While those supporters may now be a minority, the majority is beginning to voice its opinions, with the media picking up on it.
During the first 18 months under Roberto Martinez, the Toffees looked like a side back on the rise. They'd pushed the Champions League positions all the way and fell short, but they finished with 72 points and that changed the standard.
The following season's Europa League run showed that Everton could be a side to contend in Europe but the ability to balance that with playing on a number of other fronts took it's toll.
A once resilient defence showed holes. Those holes have yet to be plugged up and rectified. The once energetic and cavalier midfield become slow and pedestrian, allowing teams to run all over them. Romelu Lukaku frustrated but he got 20 goals and has already beaten that mark this season.
The Blues have spurned two solid years during Premier League seasons where their top four ambitions have been surpassed by teams that Everton are favoured against going into games. It's another week where Roberto Martinez needs a win.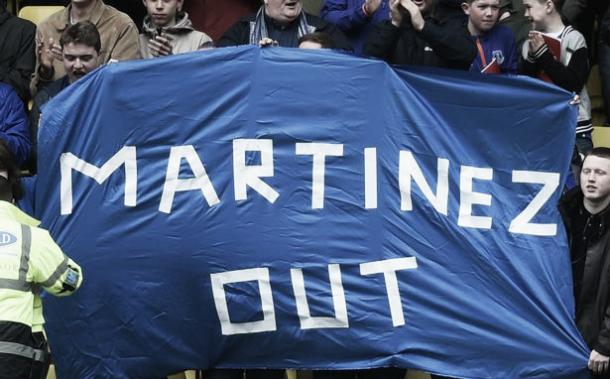 Toffees getting on the same page
The chemistry issues highlighted by Leighton Baines and Gareth Barry are still a problem and have not been tackled since they arose two weeks ago.
Against Watford, the Blues were better than their performance against Manchester United but they still lacked the ability to string sequences of passes together. While Crystal Palace are relatively safe from relegation, they will still be looking to frustrate the Toffees further.
With the Blues season, and players futures resting on FA Cup success, they need to get back on to the same page and quickly.
The use of the squad ahead of a tough run of fixtures
With a run of games including Southampton, Liverpool and an FA Cup Semi Final ahead, Roberto Martinez may opt to use his full squad for this period of fixtures.
With every player setting their sights on walking out at Wembley as part of the starting eleven, these games are crucial to prove themselves ahead of next Saturday's semi final. Players like Bryan Oviedo, Muhamed Besic and Arouna Kone may be needed to make valuable contributions.
Kevin Mirallas has been in and out of the Everton team but still brings an attacking threat that has defences worried. He will be needed in this run of fixtures, potentially starting against the Eagles.
Impressive youngsters like Kieran Dowell may also be used at some point, even if it is just on the bench. Dowell impressed during pre-season and continued his form for the Everton under 21's after returning from a leg injury.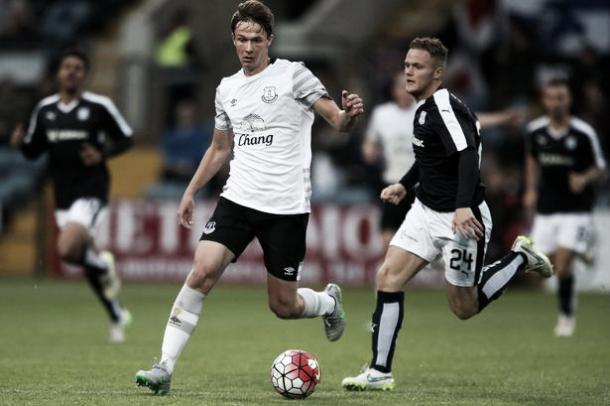 Taking advantage of a frustrating Eagles side
Crystal Palace got their season off to flyer but have found themselves towards the bottom of the Premier League, picking up their first win of 2016 last week against Norwich City.
This is a game that Everton should be targeting three points, but it won't be easy. Jason Puncheon, Yannick Bolasie and Wilfred Zaha look to have suffered similar chemistry problems to Everton, at times over playing and over complicating an attack.
In the forward role, the Eagles have been unable to nail down a striker who is going to score the goals needed to push themselves further up the table. Emmanuel Adebayor has given Everton trouble in the past and may be used against the Toffees. Dwight Gayle's pace could also cause the Blues problems.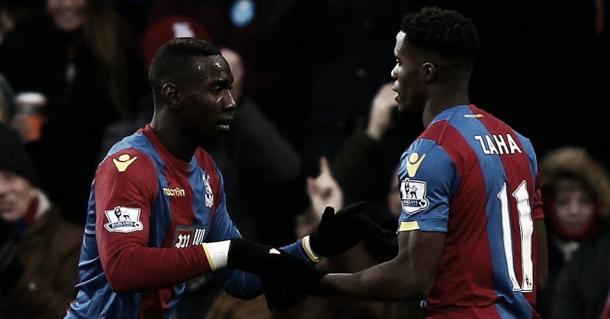 Stones and Funes Mori finding a defensive balance
With Phil Jagielka out injured for the next couple of weeks, John Stones and Ramiro Funes Mori are going to have to prove they can mix their style with defensive substance.
Funes Mori found himself out of the Everton team when Stones returned against Manchester United but will get his chance again with Jagielka sidelined. The Argentine international has proved he can cut it at the Premier League level but he is still adapting and has mistakes in his game.
John Stones' form has picked up in the past few weeks but has not returned to the standard expected from a player with his talents. Stones has been lacking the ability to recognise when a situation requires a clearance instead of trying to over play around the defence.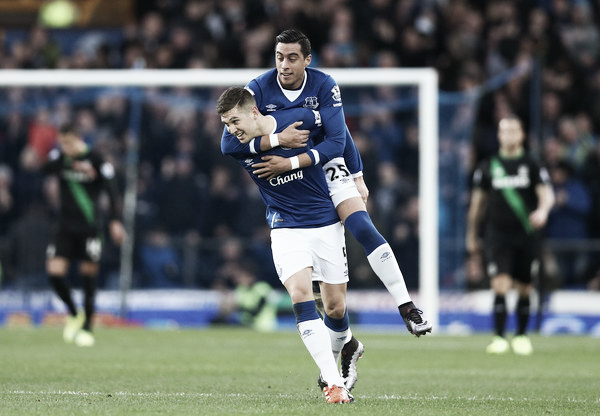 Watford's equaliser came from a corner caused by a poor back pass from Stones to goalkeeper Joel Robles. Stones had the time to clear the ball and get on to the front foot. Instead, the Blues conceded a needless goal that could have been easily avoided.
If Stones and Mori are going to play together in the Premier League and eventually at Wembley, they need simplify what they do on the ball while in their own half.