The deal that brought Romelu Lukaku to Everton may now work against the Toffees as Chelsea and their new manager, Antonio Conte may look to try and sign him this Summer.
After a lack of first-team opportunities at Stamford Bridge, Lukaku, then 30 years of age, was sent out on loan to on form Everton who had recently been taken over by Roberto Martinez.
The Belgian's successful loan stint at Goodison Park in 2014 allowed Everton to purchase the talisman for £28 million at the beginning of the season two years ago.
Now, with Everton sitting in an underwhelming 14th position, with arguably their best squad since the title winning side of 1985, it is rumoured that the 22 year old is looking for a change in his career.
​Champions League attracts Lukaku
​Having scored 18 times in the Premier League thus far, and having scored 50 Premier League goals before turning 23, (one of five players to achieve this) the Belgian has reportedly attracted interest from some of the most prestigious clubs in World football.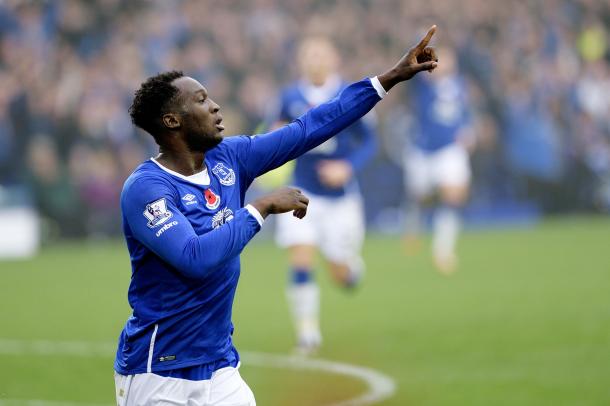 Lukaku's agent, Mino Raiola, is notorious for unsettling his players and spreading unwanted rumours amongst the press, but it is the strikers father that has stirred the situation the most, after revealing interest from the likes of Bayern Munich and Manchester United.
"I think he must choose Manchester United or Bayern" ​speaks father, Roger Lukaku, who believes his son will not be able to improve in a side that will not see Champions League football next season.
Chelsea aim to attract former striker
The blues are looking most likely to win the services of Lukaku, however, as the deal his club agreed with Chelsea two years ago includes several performance-related bonuses which would allow his former club to re-sign him for much cheaper.
Everton are still in contention to win the FA Cup, as they will face either Manchester United or West Ham United in the semi-finals next weekend, which would be just one of a number of bonuses the 22 year old could activate.
With Alexandre Pato, Loic Remy and Radamel Falcao all expected to leave west London this Summer, and with Athletico Madrid rumoured to be targeting former striker Diego Costa, the move, for Lukaku, could be a very sensible one.