Farhad Moshiri's fortunes and the appointment of Ronald Koeman as Everton manager marks the start of a new era at Goodison Park, but is the former Southampton manager the right man to take the Blues forward into a golden era?
An extensive CV littered with honours
Koeman certainly has the required level of experience and pedigree highlighted in an extensive CV littered with honours. He is vastly experienced both as a player and a manager and the experience and knowledge that he has acquired will certainly be useful during his time at Goodison Park.
The 53-year-old is considered as one of the Netherlands' greatest ever players, winning Dutch footballer of the year in 1988 and 1989. He was part of the side that won the 1988 European Championships as well as being part of their squad for the 1990 and 1994 World Cups and Euro 1992.
At club level he won four Eredivisie titles, three Dutch Cups and the European Cup while playing in the Netherlands for Ajax and PSV. Koeman went on to win four La Liga titles with Barcelona as well as scoring the winner in the 1992 European Cup final.
As a manager he has won a further three Eredivisie titles and one Dutch Cup with Ajax and PSV together with the Copa Del Rey with Valencia in 2008. He joined Southampton from Feyenoord in the summer of 2014 and replacing Mauricio Pochettino was never going to be an easy task, but Koeman deserves credit after guiding the Saints to seventh place in his opening season before guiding them to their highest ever Premier League finish (sixth) last campaign.
One worry for Everton supporters will be the fact that Koeman's duration at clubs does seem short compared to other managers, with his longest tenure at any club being at Feyenoord (three years). However, in modern football the average time of managers at clubs is only a few years, but Evertonian's will be hoping that Koeman brings both success and stability to the club.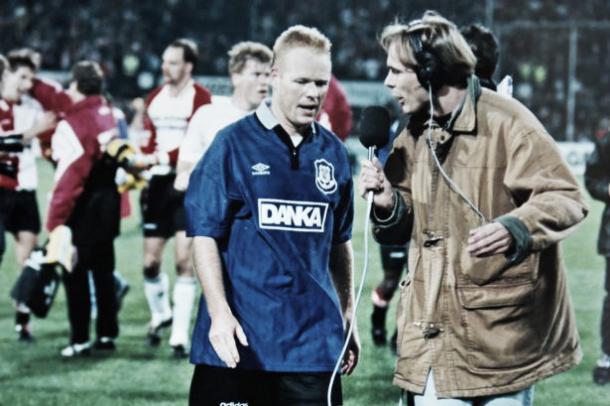 Impressive transfer record
New investment from major shareholder Farhad Moshiri means greater financial clout for Everton and Ronald Koeman. Although it has not specified how much his budget will be in the summer, but it is likely that Koeman will have a budget of over £100million to bring in new players.
Moshiri and Bill Kenwright would have been looking for someone who they can trust with the greater financial clout available this summer and Koeman certainly fits the bill. His transfer record at Southampton was extremely impressive and it is worth reminding yourself that Koeman's achievements on the pitch came after having to sell the club's best players in each of his two summers at the club.
In his first summer in charge at the St. Mary's Stadium saw him tasked with replacing £91million worth of talent, with Adam Lallana, Luke Shaw and Dejan Lovren all leaving the club. However, while Saints supporters were mourning the losses of several key players, Koeman seamlessly integrated new signings such as Fraser Forster, Ryan Bertrand, Virgil van Dijk, Sadio Mane and Dusan Tadic to great success.
Koeman's greatest task this summer is arguably to keep Everton's key players, such as Romelu Lukaku, Ross Barkley and John Stones, but if the club were to lose their star names then they would be in safe hands with Koeman as his record at Southampton suggests.
Philosophy suits Everton
One of the problems for Koeman's predecessor, Roberto Martinez, was his blinkered approach, blind faith in underperforming players and tactics that no longer stand-up to scrutiny. His unwillingness to be flexible and adapt his philosophy and tactics when things were not going Everton's way ultimately cost him.
Everton's defensive record under Martinez was a particular area of weakness and something that Koeman will be looking to improve and as a former defender he understandably favours defensive solidity. He has shown at Southampton that he is capable of building a highly resolute side.
Incredibly, Southampton conceded only 33 goals in the Premier League in Koeman's first season on the South Coast, just one more goal than the best defensive record in the top-flight, held by Jose Mourinho's title-winning Chelsea side. There was a slight step back in that department last season as the Saints conceded 41 goals, but only four other teams conceded fewer.
However, like Roberto Martinez, he is keen for his side to dominate possession and play free-flowing attacking football. This vibrant, fearless brand of football was a success in Martinez's first season at Goodison Park and Koeman will be hoping to replicate this success that saw Everton record their highest Premier League points tally and just miss out on a place in the Champions League.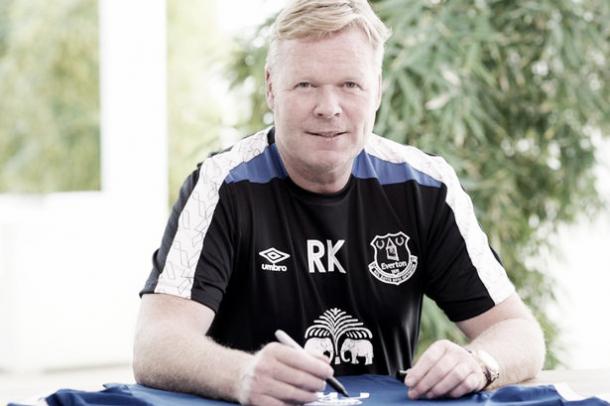 Verdict
In luring Koeman from Southampton, Everton could not have made a more forceful statement reaffirming their standing as one of the Premier League's aristocracy. It is now down to Koeman and his players to prove that Everton can not only compete with the major clubs financially, but also on the pitch.
Koeman certainly has the required level of experience and pedigree, an impressive record in the transfer market and a philosophy that certainly suits Everton, but he will be ultimately judged on his side's results and performances.