For many Everton fans, seeing Romelu Lukaku leave this summer has been a forgone conclusion. The striker has made all the noises about wanting to leave and progress for the good of his career.
There has been a sense that Everton's new investment from Farhad Moshiri would have a big say on Lukaku's future. In the past, it's been quite easy for teams with more spending power than Everton to come in and sign the Blues players. Not anymore.
Mino Raiola, Lukaku's agent, is one of football's super agents, with managers like Sir Alex Ferguson even going as far as to name-drop him in his book. His comments were not all positive about Raiola.
Even Raiola has now accepted that Everton may not let go of Lukaku this summer.
Speaking to Sportwereld, Raiola said Everton no longer need the money but Romelu "wants to play for a club that can win trophies."
However, Raiola accepted that something's changed at Everton, he said there is "a new project" in place at Goodison Park and if Lukaku were to leave, "it has to be a good deal for all parties."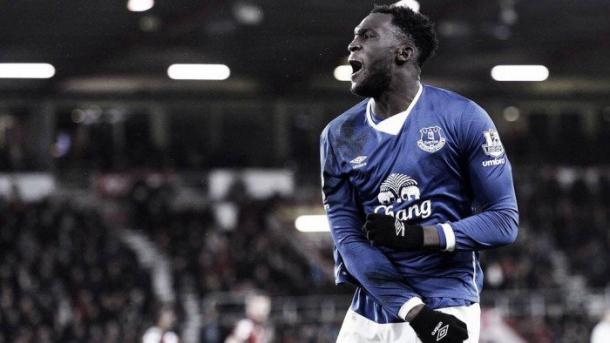 Everton hold all the cards
One point of Lukaku's potential departure surrounds Everton's asking price. It reportedly stands around the £65 Million pound mark, meaning only the footballing elite with huge spending power are realistic when it comes to trying to sign Lukaku.
Teams like Bayern Munich, Real Madrid and Manchester United have all being linked at one point, but they all have top strikers in place or are close to bringing in a first choice striker.
Paris Saint-Germain may be a realistic candidate to sign Lukaku following the departure of Zlatan Ibrahimovic, but they may opt for a much bigger name.
In the past, Raiola suggested that Lukaku could move to Italy, saying he has "the qualities to play in Italy" but now the forward may prove to be "too expensive for Serie A" because of the current landscape of Italian football.
Is there a way back for Lukaku?
The Belgian has made all the noises about wanting to leave Everton and many fans have already accepted the fact he doesn't see his future at Goodison Park.
Some fans even went as far as booing and heckling a video shown of Lukaku at the Tony Bellew world title fight at Goodison Park towards the end of May.
If it's likely Lukaku stays, he would have to go some way to getting back into the good books of some fans.
However, it's football, if Lukaku stays and starts the season off scoring for Ronald Koeman's side, his comments will quickly be forgotten. If he struggles, those comments may just come back to haunt him.