Gerard Deulofeu played a key role in Everton's return to European football under their previous manager, Roberto Martinez. While sparingly used at times under Martinez, Deulofeu played a role in a number of vital goals towards the end of the 2013/14 Premier League season.
That summer saw the end of the Spaniard's loan and he headed back to Barcelona. He eventually went back out on loan, this time to Sevilla, where they went on to win the Europa League. Again, Deulofeu was used sparingly.
Now, with Ronald Koeman in charge at Goodison Park, Deulofeu is looking for a return to European football. Speaking to EvertonTV, the winger said he is "dreaming of playing in Europe with Everton."
While pre-season is a few weeks away, Deulofeu is one of a few Everton players who have kept the fans up to date with sporadic social media posts and a number of interviews with the club's official website.
Deulofeu's Everton European tour dream
While expressing his desire to bring European football back to Goodison Park, Deulofeu remains coy and acknowledges the difficulty of achieving that because of the current landscape of the Premier League.
He said that Everton have "an amazing group of footballers" that need to "stay in the top positions" but it's difficult to achieve because the Premier League is "so competitive."
Everything looked set for the Blues to have a bounce back season during their last campaign. After a bright start, confidence was high but a poor run of form, coupled with the managers' focus being elsewhere led to a slip in league positions.
The Blues ended up finishing the season 11th in the Premier League, far below expectations.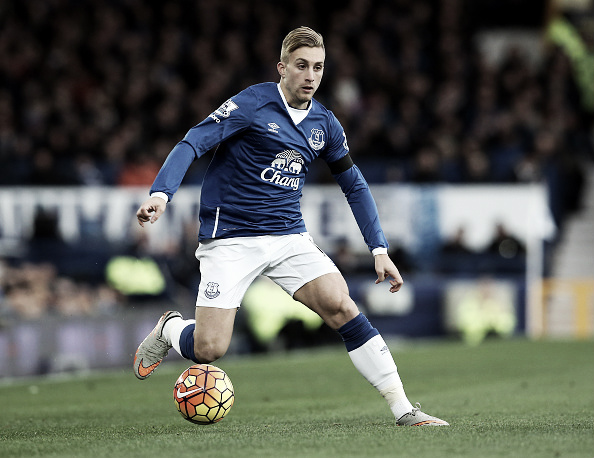 Next season is important for Deulofeu and Everton
Deulofeu also noted the importance of next season, not just for himself but the team as a whole. Ronald Koeman will bring fresh ideas to Everton and that can only be a boost, but the squad is young and has received a large amount of criticism recently.
Deulofeu said that last season was "good" as a whole for himself but towards the end, he "didn't get a lot of minutes."
Next season, he said his goal is to push himself to help improve the team and that the most important thing is "to play as many minutes as possible."