As Leicester City look to take another huge step towards securing their first Barclays Premier League trophy, we take a look at what's been said in the build-up to Sunday's fixture against West Ham United.
The Hammers visit the King Power Stadium on the back of an FA Cup exit against a Marcus Rashford-inspired Manchester United side, whilst the hosts go into the game after a 2-0 victory over Sunderland last weekend.
Claudio Ranieri and Slaven Bilic were on press duty and had their say on Sunday's clash. Ranieri seemed in top form, which brings no surprise, complimenting the way West Ham have performed this season, whilst his counterpart paid tribute to Leicester's fantastic season. Here's what they both had to say.
"All their players are in great form"
Ranieri was quick to make a point of the fact that West Ham's whole team are in a good run of form, not just Andy Carroll, who managed a hat-trick against Arsenal last week. Although the Englishman has been stealing plenty of headlines after his great showing last week, the Leicester boss made sure he wasn't the only one taking all the credit.
When talking about being focused solely on Sunday's game, he did mention Andy Carroll amongst four players he singled out as star performers, the other three being Player of the Year nominee, Dmitri Payet, and pacey forwards, Enner Valencia and Michail Antonio.
"Now, my focus is on West Ham"
On many occasions this season, the Italian has made it crystal clear that his primary focus is on the next game as opposed to the outcome of the season, this was no different this time. Although he did comment on the fact that he would be "satisfied" if his team were to achieve his updated target of 79 points and possibly go beyond that if there are games to spare.
He's also been very quiet on his thoughts of whether he'll see his side lifting the trophy come the end of the season, a subject that he'd prefer to not comment on.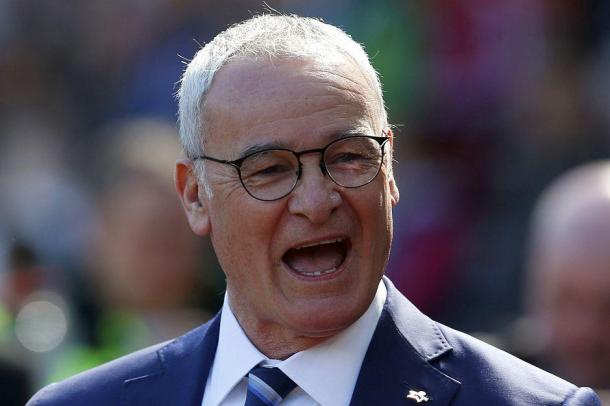 "West Ham is amazing, what Bilic is doing"
The ex-Inter Milan man also commented on what his opposing number, Slaven Bilic, has done for the Hammers this season. He picked out their "already fantastic team" when talking about the new calibre of players they'll be able to attract with moving into the Olympic Stadium in London.
Leicester's title rivals, Tottenham, were also brought up by the former Chelsea boss as he commented on their surprise season when asked if West Ham were the league's "other surprise" package. He agreed and then said "Tottenham is also a real story" before going on to comment how they've been there or thereabouts for nearly ten years in terms of Champions League qualification.
Claudio Ranieri showed what he has shown all season in terms of press conferences: composure, grace and humour. In the build-up to every game his side have faced, he has been quick to show the utmost respect to his upcoming opponents, a trait not familiar amounts many managers. His flair is something that Foxes fan haven't been accustomed to after Nigel Pearson's very 'different' approach to the public in the preceding seasons.
"They are very hard to beat"
Elsewhere, Slaven Bilic had nothing but good things to say about the table-topping Foxes ahead of Sunday's match. As soon as his team's opponents were brought up in his conference, he was eager to make the point of how hard it is to break them down saying "it's hard to create clear-cut chances against them".
He then went on to say about how they "protect their box really well" and about how good of a season Kasper Schmeichel has had. Healso went on to compliment Ranieri's use of simple football amongst his team; describing their devastating counter-attacking and competence at set-pieces.
Bilic also explained how he knew that the Foxes were "going to be extremely hard to beat" after their encounter, which Leicester won 2-1, only two games into the season. However, he did admit that nobody, including himself, expected Ranieri's men to be flying as high as they have been since the victory at the Boleyn Ground back in August.