Leicester City go to Old Trafford on the day when they could secure their first ever top flight title this weekend.
Manchester United still have everything to play for as they bid to make a top-four finish for the second consecutive season, but Leicester can assure a place in history forever.
With an eight point gap over Tottenham, the Foxes only need one more win from their last three games to make sure it's their name on the Premier League trophy.
Five points separate Louis Van Gaal's men from Arsenal in fourth and they have a game in hand over the Gunners, which could close the gap to just two points.
If United want Champions League football at Old Trafford again next season, they'll surely have to win this one against the league-leaders.
Big game for LVG, not so big for Ranieri..
Claudio Ranieri knows that even his side fail to win against Man United, they could still be champions by Tuesday morning. If the Foxes lose or draw on Sunday and Spurs fail to beat Chelsea at Stamford Bridge on Monday night, Leicester will have won the league without winning their own game.
However, Ranieri's approach, as it always is, is to focus on gaining the three points themselves and not having to worry about the teams around them, as ever with his calm and collected outlook.
If Leicester lose and Spurs win, Riyad Mahrez and co. will still have two games and a five point lead to win the league, so there won't be a panic if they do fail to win.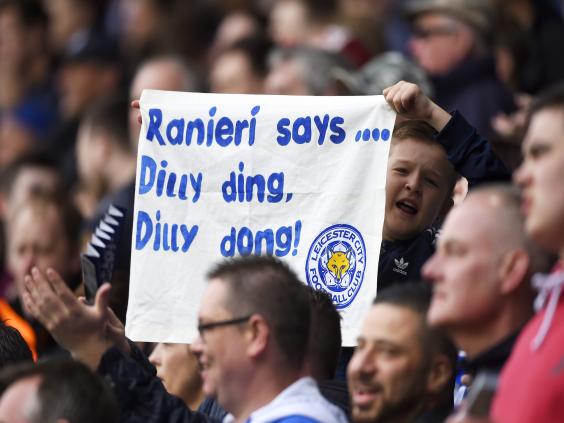 On the other hand, this game could be huge for Louis Van Gaal. A win would pile the pressure on Arsenal, whilst a loss and an Arsenal win would almost end their hopes of a top-four finish.
A failure to make that fourth place would almost definitely put an end to the Dutchman's Red Devils reign, but even if they do clinch the final Champions League spot, he might even be replaced in the summer.
With strong rumours of Jose Mourinho sealing a contract with Ed Woodward, Van Gaal will be feeling a lot of pressure on his shoulders ahead of the final run-in. This pressure certainly isn't evident, as the former-Ajax boss kept up his arrogant mindset as he faced the country's press in the build-up to Sunday's clash.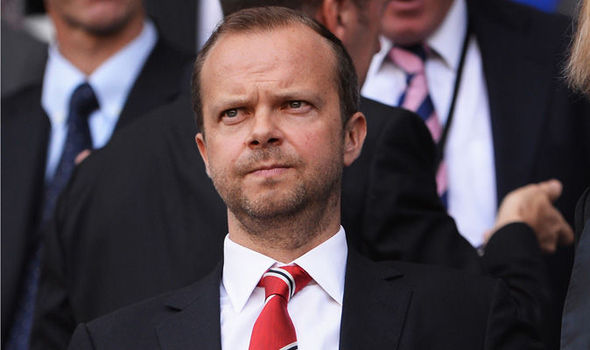 A potentially historic day in the history of Leicester City Football Club at the 'Theatre of Dreams' and possibly a fixture that will put an end to another season of underachieving for the Red Devils. As well as a fixture that could put an end to Van Gaal's Manchester United career with the 'Special One' probably replacing him at the helm of one of the world's biggest clubs.
Hunger and Desire
This season has also been a story of hunger and desire for both sides. For the Foxes, it's been one of the main factors for their incredible title charge, whereas for United, a lack of any hunger or desire from the majority of their team.
There have been some promising signs for United fans, like the sudden breakthrough of Marcus Rashford and the encouraging signing of Anthony Martial, a player widely tipped to fail when the large price tag for the teenager was announced.
Chris Smalling has also shown signs of what he can bring to the side, emulating Rio Ferdinand on several occasions this season. But it's David De Gea who has been the hero of their season, saving a ridiculous amount of points for his side through his outrageous saves.
If Man United continue to underachieve, it may mean that some of the mentioned players will be tempted away from the club, especially if they can't secure Champions League football, a chance to play against Europe's elite teams.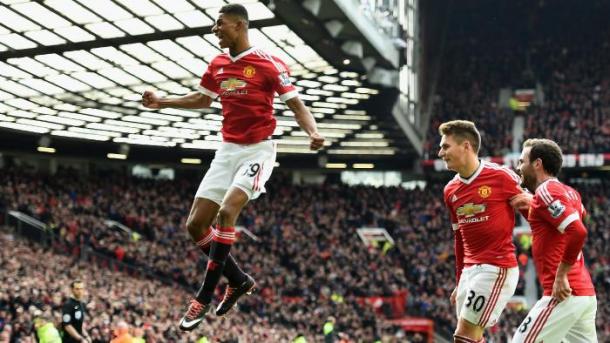 It's been a season of nothing but desire and passion from the Foxes. A player who typifies this approach is Player of the Year nominee, N'Golo Kante, with his extraordinary work rate and an immense number of tackles and interceptions. A £6 million transfer at the start of the season an absolute bargain for such a workaholic.
But when talking about influential players for Leicester this season, the first two names that spring to mind are Jamie Vardy and Riyad Mahrez. The latter was awarded the PFA Player of the Year award on Monday night after racking up 16 goals and 11 assists, he also becomes the cheapest player to win the award at only £400,000 from Le Havre.
Vardy, who will miss Sunday's game through suspension, has been imperative for his side's rise to the top, scoring 22 goals, only bettered by Harry Kane and Sergio Aguero. His link-up play with Mahrez has also been amazing, the pair have been directly involved in more goals than any other players in the Premier League (27).
Leicester's success can't just be pinned on three players though as every other player in the team deserves just as much praise, they have fit into Claudio Ranieri's ideas perfectly and deserve to be where they are: on the verge of one of the greatest sporting achievements of all time.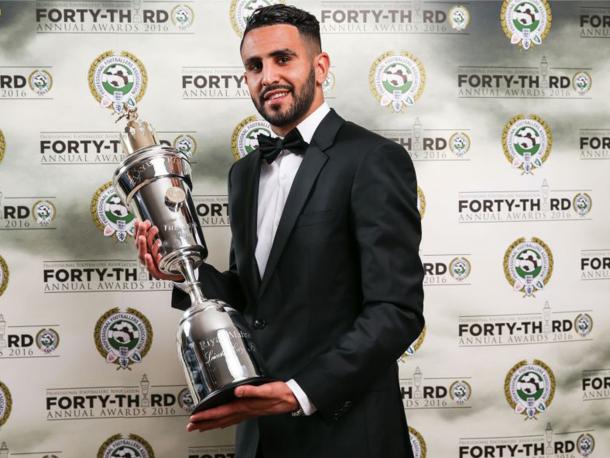 Injury News
The most notable absentee is Jamie Vardy, who received an extra 1-match ban after his choice words to John Moss prompted an 'improper conduct' fine and ban from the FA. Other than that the Foxes don't have any other absentees, except for Matty James, who probably won't feature for the rest of the season now.
United don't have too many players out for the game, Bastian Schweinsteiger will miss out due to a knee ligament injury and Luke Shaw won't be introduced although he has almost overcome a leg break suffered back in September.
Predicted Line-Ups
Manchester United - David De Gea, Antonio Valencia, Daley Blind, Chris Smalling, Marcos Rojo; Michael Carrick, Marouane Fellaini, Jesse Lingard, Wayne Rooney; Anthony Martial, Marcus Rashford.
Leicester City - Kasper Schmeichel, Danny Simpson, Robert Huth, Wes Morgan, Christian Fuchs; Riyad Mahrez, N'Golo Kante, Danny Drinkwater, Jeffrey Schlupp; Shinji Okazaki, Leonardo Ulloa.