Wembley is the stage for the 2016/17 Community Shield where the surprise Premier League champions, Leicester City, face the FA Cup winners, Manchester United.
Both sides will be hoping to pick up the first available silverware of the season and to get their competitive season started with a win. United are used to Wembley showdowns, whereas the Foxes have only made a handful of visits to Wembley Way. Manchester United's big game experience gives them the edge in this encounter but the Foxes aren't unfamiliar with the tag of being underdogs.
Pre-season
Both teams had varying fortunes throughout their pre-season fixtures. Plenty of air miles were notched up between the two clubs with United travelling to China and Sweden whilst their counterparts went to Scotland, America and finished in Sweden. This travelling was something completely different for the Leicester sides as a usual pre-season will consist of visits to lower league English teams. The foreign interest was understandably high after such an amazing performance last campaign.
Claudio Ranieri will be relatively pleased with how his side managed against some big teams in pre-season. The first game was a 2-1 victory over a well-organised Oxford team. The team then made the journey North to Glasgow to play their first game in the International Champions Cup against Celtic, the Foxes won on penalties after playing the better football in a 1-1 draw.
More travelling and this time all the way to Los Angeles where they would face Ligue 1 champions, Paris Saint-Germain. The 4-0 defeat didn't reflect the game as a whole but it was a disappointing show nonetheless. They wrapped up their pre-season with a great display in a 4-2 loss against Barcelona in Stockholm, which again probably flattered their opponents. Although many people will say Ranieri's men aren't ready for Champions League football based solely on the results, with tighter defensive showings, they certainly won't embarrass themselves.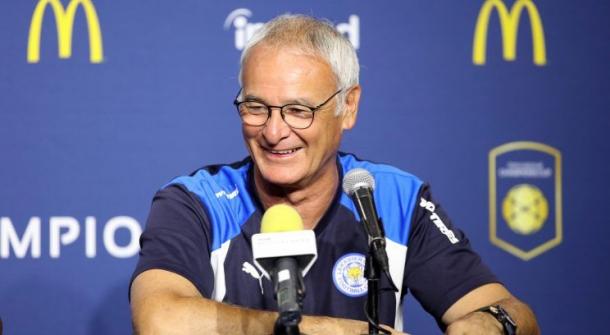 José Mourinho saw his new team in action for the first time and will possibly be quite sceptical heading into the competitive season. Their pre-season started off with a comfortable 2-0 win against Wigan. The second game was played in Beijing against a second-string Borussia Dortmund side, where they were comphrensively beaten 4-1. They then, like the Foxes, played in Sweden against Galatasaray where they ran out 5-2 winners as Zlatan Ibrahimovic scored only three minutes into his Red Devils debut. Some positive signs for the former Chelsea boss - but equally, some more worrying signs ahead of the new campaign. The self-proclaimed "Special One" will be focused on ironing these mistakes out sooner rather than later as his first Premier League season at Old Trafford edges closer.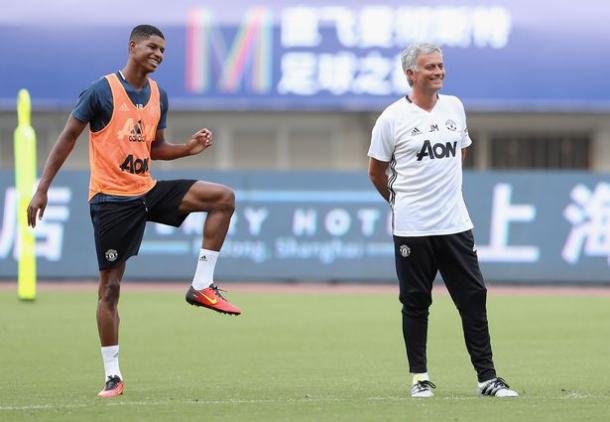 Departures and arrivals
Leicester City
Leicester's business has been very good so far as they have brought in more depth to the outstanding team of last season. Although, the first departure in every Foxes fan's mind is that of N'Golo Kante to Premier League rivals Chelsea, a vital part of the side that defied all odds and in many minds, the league's best player last season. His ability to never stop running and his outrageous stats won't be replaced but the acquisition of Nampalys Mendy from OCG Nice is an attempt to fill the hole in midfield left by the talented Frenchman. Kante was actually Leicester's second choice to Mendy last summer when they were looking to replace the departing Esteban Cambiasso. The £13million fee paid for Mendy is seen as a fair deal by the local media in France.
After the Foxes broke their transfer record by signing Mendy, three days later it was broken by the signing of Ahmed Musa from CSKA Moscow. Again, Musa was a long-term target of Ranieri as it had been revealed they'd had several bids rejected for him in January. It seems a brilliant piece of business as the Nigerian international scored two fantastic goals in the second-half of the game against Barcelona. Another speedy player that pulled on the Leicester shirt for the first time during pre-season is 19-year-old winger, Bartosz Kapustka, who impressed for Poland at Euro 2016. Luis Hernandez of Sporting Gijon was brought in on a free, which is more of a back-up signing for the Champions League season ahead. Ron-Robert Zieler has also been brought in as competition for Kasper Schmeichel's place from Bundesliga side Hannover for around £3million pounds.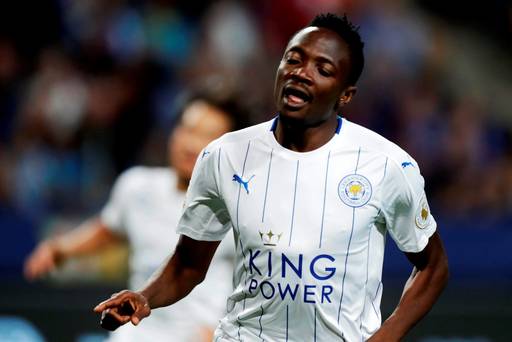 Another big departure for the Foxes isn't a player and is actually Steve Walsh, the chief scout, who has made the move to Premier League counterparts Everton as a Director of Football. Some of his best work includes the scouting of N'Golo Kante, Riyad Mahrez and Jamie Vardy - and he'll definitely be missed by everyone at the club as his work was pivotal in helping the club achieve last season's unlikely triumph.
Manchester United
The biggest signing of the summer for the Red Devils is that of José Mourinho as Louis van Gaal departed. It was fully expected that the ex-Real Madrid manager would take over the Man United dugout and the rumour was quickly fulfilled as he signed a three-year contract with the club. He quickly imposed himself in the transfer market with the signing of Eric Bailly from Villarreal, who possesses huge potential and is definitely seen as one for the future who can play anywhere across defence. However, at £30million, he's seen as a risk and many people don't feel as though he currently justifies such a high transfer fee.
Another big signing came in the form of Henrikh Mkhitaryan from Borussia Dortmund. A player highly regarded across Europe, who had a great season last campaign with Dortmund. Unlike Bailly, the £35million price tag seemed an astute piece of business from a team who won't feature in amongst Europe's elite this term. United supporters were very pleased with the signing of the Armenian and rival supporters will be eagerly hoping he doesn't show the imperious form of last season.
Zlatan Ibrahimovic was Jose Mourinho's next signing, a player-manager bond that was seen at Inter Milan. The free transfer of the confident striker seems like a great move, however, his obvious high salary means the deal is far from a free one. The transfer was highly anticipated before the official announcement and again was surrounded with strong rumours before being finalised. The transfer saga linking former United player Paul Pogba with a move back to the club has been ongoing for over a month with the player linked with a world-record £100million fee. This price tag leaves fans and journalists everywhere massively doubting whether he's actually worth that much and the fact that Pogba was let go for around £800,000 four years prior is undoubtedly a highly-expensive mistake.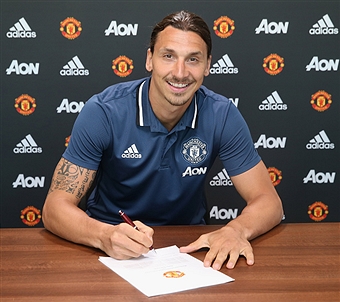 Predicted line-ups:
Leicester City: Schmeichel; Simpson, Huth, Morgan, Fuchs; Drinkwater, Mendy, Gray, Mahrez; Vardy and Musa.
Manchester United: de Gea; Valencia, Bailly, Jones, Shaw; Herrera, Carrick, Rooney; Mkhitaryan, Martial and Ibrahimovic.