22:00. Unfortunately, that's all we've got time for tonight. I've been Oliver Emmerson, taking you through Augsburg's 0-0 draw with Liverpool. Until next time, goodnight!
21:58. The other Europa League scores from tonight's 8PM KO's are as follows: Sion 1-2 Braga; Galatasaray 1-1 Lazio; Marseille 0-1 Athletic Bilbao; Shakhtar Donetsk 0-0 Schalke; Sparta Praha 1-0 Krasnodar; Sporting Lisbon 0-1 Bayer Leverkusen; Valencia 6-0 Rapid Wienna.
21:55. That's it, no goals for either team. Liverpool played a strong team and controlled the game for long periods, but couldn't quite get the win. Still, you'd fancy them to progress when the tie concludes at Anfield next week.
Full-time: Augsburg 0-0 Liverpool
90+2: Yellow card for Feulner, clipping at the heels of Can.
89: Coutinho tries to force the issue, going for goal from range but seeing it deflect wide. We're going to have two minutes of added time.
87: Off the post! Ji shoots, the ball falling for him in the area after Clyne headed it down in an attempt to clear, and it clangs off the outside of the post. Altintop off for Koo Ja-Cheol.
85: Ibe plays it inside to Origi, who shows good awareness to play a flicked ball in behind for Henderson, winning a corner. Henderson takes, with Milner having gone off, but Augsburg deal with it as they have throughout tonight.
81: A substitution for each side, Werner off for Ji Don Won for Augsburg, formerly of Sunderland. Jordon Ibe on for Liverpool, Milner the player going off.
78: Yellow card for Moreno, from a fairly card happy referee. You can tell, judging by that one.
76: Chance for Augsburg as Milner loses his bearings with Stafylidis at the back post as a cross comes in, but the defender can only prod the ball wide of Mignolet's goal.
73: Werner booked for chopping down Coutinho on the edge of the area, play continued, Milner's cross hitting Origi and flying just wide.
71: Close! Moreno strikes a wicked shot at goal and it moves wildly in the air, bouncing before it reaches the goal, and it's a good save by Hitz to push it out for a corner. Milner tries chipping the ball back to Henderson from the corner again, but the captain strikes narrowly over.
68: Sturridge's night is over, Origi on for him. No goals, but no injuries and another hour in those legs. Can Origi, thrown on instead of Benteke, make a difference?
63: Half a chance for Altintop as he breaks beyond the Liverpool defence on the halfway line, but he's far too slow to cause a threat, and the Reds get back to defend well.
60: I sound like a broken record, but Liverpool have gone close again. Moreno floated in a delightful free-kick, which bounced off two defenders before the ball flew towards goal, Hitz again on hand to save. He's been very assured tonight.
57: More good play down the right for the away side, Sturridge to Clyne this time, and the full-back's cross is ushered out for a corner. Milner delivers, but Can heads over. You sense that a first goal might not be too far away.
55: Chance of the night for Liverpool! Firmino tucks a lovely ball around the corner for Milner, who picks out Sturridge with a low cross. It's a bad miss from the frontman though, who may rue that attempt as the ball slices wide off his boot. He almost makes up for it soon after, as a deflected effort forces Hitz into action again.
52: More good play from the Reds, Moreno and Coutinho linking up before the latter gets a shot away, firing wide with the outside of his right boot.
49: Nice work from the Liverpool midfield puts Henderson in a good position to create something down the left hand side, but the flag is raised. Incorrectly, I should add.
45: We're back underway, the second half has began.
21:00. Other half-time scores from the Europa League 8PM KO's are as follows: Sion 0-1 Braga; Galatasaray 1-1 Lazio; Marseille 0-0 Athletic Bilbao, Shakhtar Donetsk 0-0 Schalke, Sparta Praha 0-0 Krasodar, Sporting Lisbon 0-1 Bayer Leverkusen, Valencia 5-0 Rapid Wienna.
20:55. No goals yet here, with an end-to-end match being played out, one that's had few clear cut chances. That Esswein effort at the end of the half was the closest either side has come, and half-time might have come at the right time for the away side after conceding that chance.
Half-time: Augsburg 0-0 Liverpool
45: Great chance for the hosts! They outnumber Liverpool on the counter, giving Esswein a chance to beat Mignolet from close range, but the Belgian makes an excellent save with his body! One minute of additional time.
37: It should be noted that, with Milner to the right and Coutinho to the left, Emre Can is playing ahead of Jordan Henderson, with Liverpool's skipper taking up a fairly defensive role in midfield. Interesting, because it's Can who has been tipped as a possible holding midfielder in the future, but it seem like Klopp prefers using the talented youngster in a more advanced role, with his captain sitting.
35: Good counter-attack from Liverpool, Sturridge chooses to shoot from distance, it takes a wild deflection but bounces just wide. That, after a fairly quiet spell in the game. Milner cuts the corner back to Henderson on the edge, but his shot goes straight at the 'keeper.
25: Augsburg win a free-kick in a good position to cross, but the visitors defend it well, clearing through Kolo Toure.
22: Good goalkeeping from Hitz! Lots of intricate play from Liverpool on the edge before the ball bursts through, it doesn't quite fall for Sturridge, and the goalkeeper is off his line to claim it before the chance can develop. Bobadilla's going to have to come off, Caiuby to replace him.
20: Yellow card for Janker, a really late challenge on Sakho, who was to the ball much quicker. The Frenchman is back up, thankfully.
12: It's been a bright start to this game, fairly end to end stuff as each team looks to get the opening goal. Henderson the latest to shoot, going for goal from range, and winning a corner from his deflected effort. Sturridge gets to the loose ball, but it's comfortable for Hitz.
8: Big chance wasted for Liverpool! Firmino slips as he looks to intercept a sloppy backpass, recovers to get the shot away, but it's straight into the arms of Hitz. Sturridge isn't happy, feeling that the Brazilian should have passed.
5: Bad news for Augsburg, as that man Bobadilla is walking around clutching his hamstring. He managed six goals in the group stage and was touted as the danger man tonight, so it's terrible news if he's going to be forced off so early.
3: Bobadilla gets his first effort away, Sakho's weak header away pounced upon on the edge of the area. He strikes the ball hard into the ground, but it doesn't bother Mignolet, bouncing over the bar.
0: Kick-off, underway in Germany.
19:58. There's a fantastic atmosphere in Germany, and the players are coming onto the pitch with us just five minutes away from kick-off. Tottenham ended up drawing to Fiorentina, whilst Manchester United went down 2-1 in Denmark.
18:58. We're half-way through the Europa League 6PM kick-off's, Tottenham Hotspur are winning and Manchester United are drawing. Follow all the action here, until the Reds get going in a little over an hour.
18:56. And lining up for Liverpool, an unchanged team from the win over Villa: Mignolet; Clyne, Toure, Sakho, Moreno; Can, Milner, Henderson; Coutinho, Firmino, Sturridge.
18:55. It's team news time! Here's the Augsburg 11: Hitz; Vergaegh, Janker, Klavan, Stafylidis; Esswein, Kohr, Feulner, Altintop, Werner; Bobadilla.
Augsburg weren't nearly as successful in their weekend fixture, but you could hardly blame them, as they hosted the formidable Bayern Munich. They were never in it, going three goals down before eventually pulling one back to end the game 1-3. For Bayern, Robert Lewandowski netted a brace, continuing his fine season. The home fans might prefer to think that their players were simply saving their best efforts for tonight's clash.
Liverpool had a much easier passage to this stage, winning Group B having qualified by the final game. Drawing their first three matches, they then won twice before drawing 0-0 away at second placed FC Sion to secure their place as group winners. Their defence was very impressive, only conceding four goals in the group stage, however they only scored six. Daniel Sturridge is back now though, and he's in line to start tonight, offering the Reds a much needed boost going forward. The frontman has already shown what he can do when playing alongside the likes of Roberto Firmino and Philippe Coutinho, as Liverpool hit Aston Villa for six on Sunday.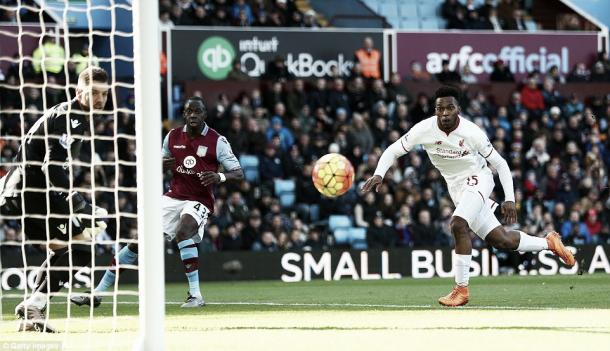 They narrowly got through the group stage, finishing 2nd in Group L. Athletic Bilbao won the group with 13 points, whilst Augsburg and Partizan Belgrade both finished on nine. Going into the final matchday, Augsburg were three points behind Partizan, and faced them away, needing to level up on head to head having lost 1-3 at home. They did the impossible though, scoring in the 89th minute to win 1-3, going through on away goals.
It's been a very disappointing league campaign for Augsburg also, as they sit 14th in the Bundesliga, having only accumulated 21 points from as many games. They're already out of the DFB Pokal (German Cup), but certainly have the quality to cause Liverpool problems, in a tie which their fans have been eagerly anticipating since the draw was made.
In truth, cup competitions have offered a much needed distraction for the Reds this season, given their inconsistent league form. They're a disappointing eighth in the Premier League, leading to manager Jürgen Klopp stating that their best chance of qualifying for next season's Champions League is through winning this competition.
Liverpool will certainly be hoping to put one foot in the next round tonight, as they've other priorities next week. Whilst they've no game this weekend, next Sunday is the Capital One Cup final against Manchester City, meaning they'd prefer to get a comfortable lead going into the second leg, allowing them to rest players for the final.
Good evening, and welcome to VAVEL UK's live minute-by-minute coverage of this Europa League Round of 32 first leg affair between FC Augsburg and Liverpool. Kick-off in Germany isn't until 8PM BST, but stick with us until then, as we get team news and more from the WWK Arena ahead of the game. As it's the first of a two legged tie, we won't have any extra-time or penalties tonight, as each team looks to position themselves well ahead of next week's second leg.