All Liverpool fans are aware of the magnitude of this particular week, and the two upcoming games.
Two wins over Augsburg in the Europa League and Manchester City in the League Cup would ensure Liverpool manager Jürgen Klopp's first piece of silverware in his very first season in charge – in fact less than five months into assuming the role.
Moreover, Liverpool, having already had the taste for glory, would then have eyes on adding to their trophy collection further before the season was out through a record-equalling fourth Europa League crown.
Yet, two losses would see Liverpool's season come crashing down before the beginning of March.
Liverpool must treat European football seriously
Of course a cup final is a colossal occasion, one few players get to experience, so it would be unsurprising if Klopp's players already had one eye on Wembley.
Yet this cannot, must not, be the case - for the Europa League is more important to Liverpool's season and their future prospects.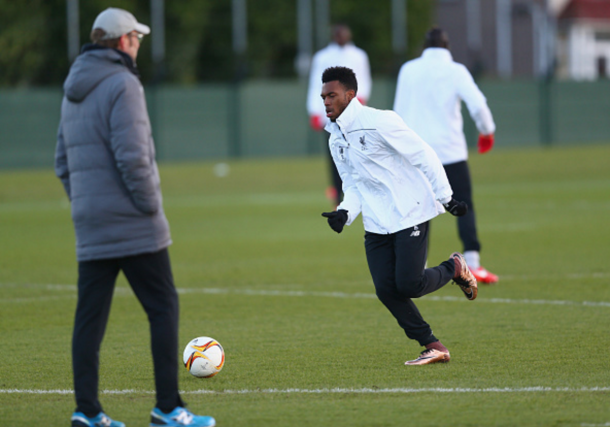 In Britain, it has long been seen as a Mickey Mouse trophy; however everyone is taking the competition more seriously now, given its additional prize of Champions League football. Its prestige has never been questioned abroad, and for Premier League sides any type of European football, Champions League or Europa League, should be regarded right alongside the league campaign itself, and above the domestic cup competitions.
Emerging triumphant over your own country is one thing; standing above in Europe is another, regardless of the standard.
Nevertheless, the issue is the League Cup requires only one more win to be safely tucked away alongside Liverpool's other eight triumphs in the competition – consequently, for Liverpool to enjoy a successful season, the League Cup is more important than the Europa League, but Europe could be more impactful for the Reds in the long-term.
So a tricky, but good, situation, to have. Everyone wants a trophy and that is on offer this week, but Liverpool cannot forsake the other potential silverware even if it's further away.
Having a rare week's rest, Klopp's squad should be raring to go for these two fixtures, so there should be no concerns over fatigue. Therefore, it's simply about preparing the best possible sides to face Augsburg and Manchester City, and that's not necessarily the same line-up.
Klopp faces tough team selection for Thursday's game
Undoubtedly there are certain key players vital to Liverpool's chances in both matches – including the front three, Philippe Coutinho, Roberto Firmino and Daniel Sturridge. Dropping Sturridge to the bench against Augsburg in particular would send out the wrong message for Thursday.
Jordan Henderson is another guaranteed starter, while consistency in the centre of defence is preferable, therefore Kolo Toure and Mamadou Sakho will have their hopes high on starting both games.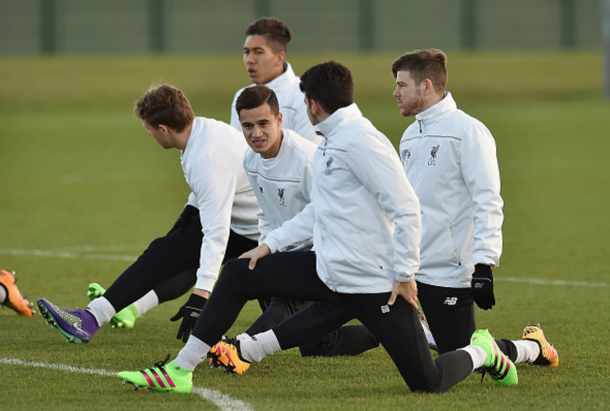 Simon Mignolet's lack of competition cements his position, and it is a similar story for Nathaniel Clyne and Alberto Moreno, with only Jon Flanagan a potential candidate. However, he still needs to build up his match-fitness and form – playing the popular Scouser in the cup final would subsequently be a significant risk for Klopp and he's ineligible for the Augsburg second-leg. However, my personal view is Flanagan will have plenty to offer Liverpool in the future and should be handed a new contract at the end of the season.
Klopp has demonstrated plenty of appetite for playing the younger generation when the circumstances favoured such a selection, while Kevin Stewart has just been handed a new contract, perhaps suggesting a serious consideration towards the youth academy for certain first-team positions in the squad, for the rest of this season and beyond.
Returning to the vital team selections for this week, midfield is the area where Klopp may rotate. He certainly has options, both offensively and defensively, depending on which formation the German decides to employ.
The engine room where the boss must make his toughest decisions?
If it is the likely 4-3-3, then the likes of Jordon Ibe and Divock Origi will need to compete for a place on the bench as the front three are fixed, and it opens the door towards Lucas Leiva, Emre Can and James Milner for spots alongside Liverpool's captain, Henderson.
Lucas is as professional as they come, and it is no secret that he would love to start the Wembley final on Sunday, more than most, having missed out on previous instances through injury.
Indeed, his disciplined role would probably be more useful against Manuel Pellegrini's side than Augsburg, given that Liverpool should be on the offensive at home in the Europa League tie.
As long as the Brazilian is not in the mood to pick up any silly yellow cards, he should start the League Cup final.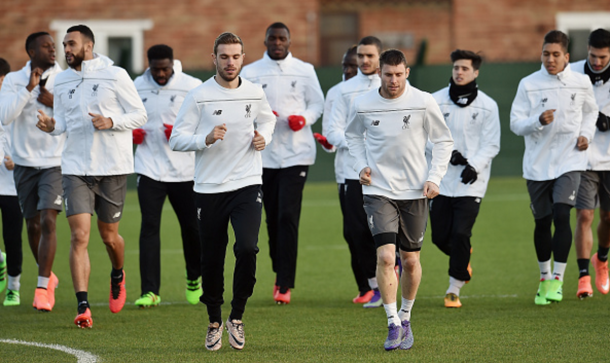 For Thursday, Klopp could play two in midfield to allow one of Ibe or Origi to start, perhaps by pushing Coutinho a little deeper. However, the likelihood is that Can and Milner will start with Henderson.
Milner has to improve his offensive quality and set-pieces, but from open play he is Liverpool's best crosser of the ball, while his stamina and relentlessness should help pressurize Augsburg and keep them penned in. Liverpool need to be on the attack on Thursday, even if the Reds have struggled to break down teams at home in recent times.
Meanwhile, Emre Can has to showcase his full range of passing to stretch Augsburg as much as possible and keep the pitch wide, whilst perhaps performing a box-to-box role to support in attack while using his pace and physicality to break any Augsburg attacks up.
Can's recklessness could cost him if he does not perform on Thursday, and Milner is probably the likelier candidate to start against Manchester City.
Reds cannot afford to think ahead
Whoever performs better may start on Sunday, so if they are thinking of the cup final, they should use it as motivation on Thursday, not as a distraction.
This goes for all the Liverpool players, even the key ones – one match may appear more important than the other, but beating Augsburg keeps Liverpool in the competition that is more crucial for them than any other for this season. Champions League football is so important for finance and attracting players, and achieving it via the Europa League means silverware to boot.
For Liverpool, focus first on Thursday, then turn attention to Sunday, otherwise both games may go against them.