Liverpool go head-to-head against Manchester City on Sunday at Wembley in the Capital One Cup final and Jürgen Klopp says he's hoping to get his first piece of silverware at the club.
Speaking the day after the Reds' 1-0 second-leg win over FC Augsburg to put them into the next round of the Europa League, the German believes the cup will not be easily won and that his players will have to work very hard to get their just reward.
Klopp dreaming of cup glory but says it won't be easy
"I don't know what [winning the cup] will mean to me" admitted Klopp, who said that in "professional football" managers do it "only to win things."
The manager was keen to mention that lots of teams do not get an opportunity to play in big games like this one and emphasised how lucky he was because "after a very short time, we have the chance" to play in a final and win a trophy.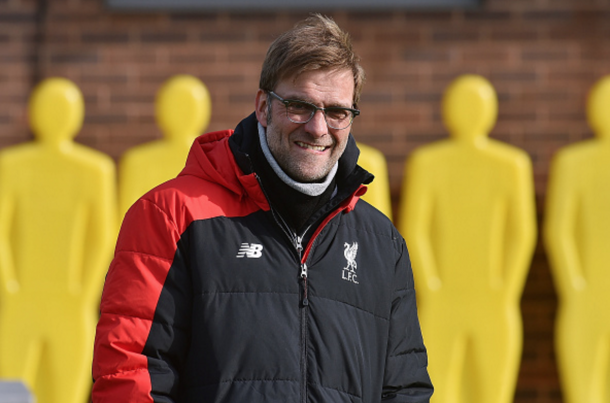 He is looking forward to the occasion and described how he has already thought about winning the cup saying he had "a few nice pictures" in his mind, "being in Wembley with the fans" and having "a real reason to celebrate together."
However, he understands there is a lot to do before Liverpool can even think about lifting the trophy down in the national stadium in London, sharply stating that "it's all about work, nothing else."
Klopp reacts to Gerrard praise
Former Reds skipper Steven Gerrard, with his vast experience in this competition, earlier this week said that Klopp would be the man to make the differnce and get Liverpool over the line in this encounter.
On Friday morning, Klopp was quite humble in his response to these comments by the Liverpool legend, joking that he "gave him £100 for [saying] this."
He then repaid the favour to Gerrard saying that "so often in his life", the influential midfielder had "said the right things" and "made the right decisions", such as shooting from "big distances" and "always hitting [the goal]."
Klopp stated that "hopefully this time it's the truth too" and following this up, stated: "I'm not sure I'm the difference but I know the way, that's the truth. "
Up to the players, insists the manager
Klopp still felt that what happens on Sunday is down to the players. They have pulled off some wonderful results to reach Wembley and it is now up to them to deliver on the big day.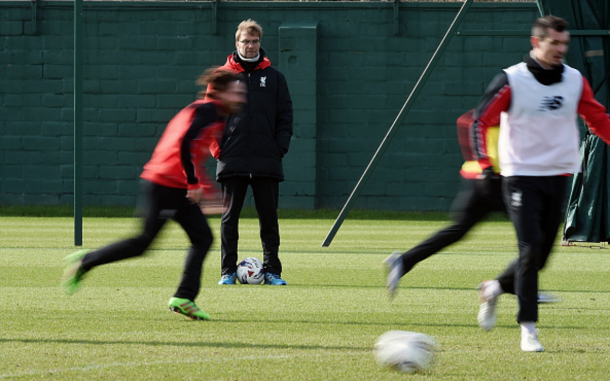 Klopp said that "there is absolutely no reason to have a doubt" because "everybody knows nothing is safe, nothing is sure in this situation."
He continued saying that "everything is possible" and that he "loves this in sport." The German likes the way you can "take and use the pressure" and "set the level of intensity" in big games such as this one.
Klopp on the previous Man City encounter
Klopp declined to talk about tactics, with several journalists referencing his squad's 4-1 win at City a few months ago, sarcastically joking that "even in Manchester they have televisions" but reassured everyone that his side "will have a plan."
He said that "you need to respect the development since then" of their opponents, describing it as a "different situation." He continued stating that "[Vincent] Kompany is back" so "they can rotate or change."
He did not deny how dangerous a final opponent they are, conveying that "you cannot ignore the football quality of Man City" and calling "defending really good" a "very important issue in a final", to "stay in the game" for "as long as possible" to give his side the better chance of coming out on top.