Jürgen Klopp believes he has a number of difficult decisions to make for his Liverpool squad selection ahead of Sunday's Capital One Cup final at Wembley.
Reds supporters will travel south in their thousands in the hope that they can wrap up the first piece of silverware of the season and their first addition to the trophy cabinet in four years.
And though they're unlikely to see many changes in the starting line-up from the team that squeezed into the last-16 of the UEFA Europa League, Klopp admitted that he's even got "too many players" to decide who makes the substitute's bench.
The German travels to the capital for his first final as Liverpool boss with a near full-strength side, as they lock horns with Manchester City in an intriguing showpiece, but he acknowledged he has some tough calls to make as to who travels with him in his matchday squad.
Reds boss acknowledges tough selection decisions
"I spoke about it this morning with the lads," Klopp told journalists at his pre-match press conference on Friday afternoon as he described that they've been used to having "a few [injury] problems" since his arrival but "never" the problem of having "too many players" to pick from.
He insisted that selecting a squad for the game is both the "best thing" he could ever do but also the "most difficult" thing he's had to do since joining the club in October, admitting that "a few players will be disappointed with our decisions, for sure."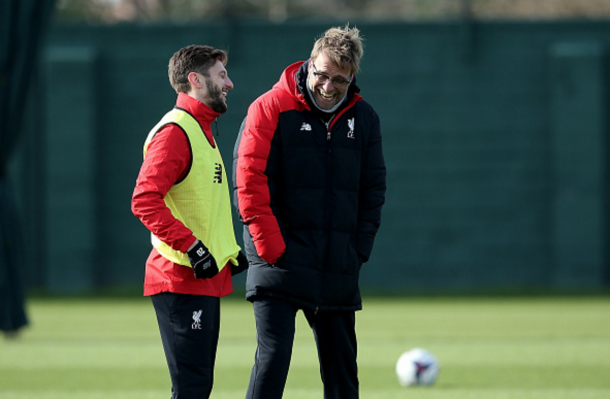 "This morning I had 13 players in training and it was the highest level," said the boss after taking a session involving all of those who didn't start in Thursday night's second-leg victory over Augsburg and captain Jordan Henderson, joking that he didn't "want to say it was because of the final, but it was the highest level."
Klopp declared that all of his squad are "ready" and said he now has to "make decisions - overnight, not today" to decide who starts and who else features on the bench, but said: "I will make them, that's no problem."
Klopp: Entire squad have played their part until now
The Reds boss was keen to stress that even those who are left out of the team on the day have made their contributions throughout the Merseyside outfit's road to the final.
He insisted that it has been "a real competition for the whole squad" and spoke about the first game, before he took over, against Carlisle United in the third round when Adam Bogdan made "three decent saves in the penalty shootout" to see them through after a nervy 1-1 draw at Anfield after extra-time.
"The second game was a really different line-up," he admitted, talking about their 1-0 home win over Bournemouth courtesy of Nathaniel Clyne's goal, saying it was "a young line-up" and Joao Carlos Teixeira, Cameron Brannagan and "a lot of players were involved."
Klopp called their win in the next round, a 6-1 thrashing of Southampton at St Mary's, "a perfect game" and said that "everybody could enjoy it" as Divock Origi stole the headlines with a hattrick.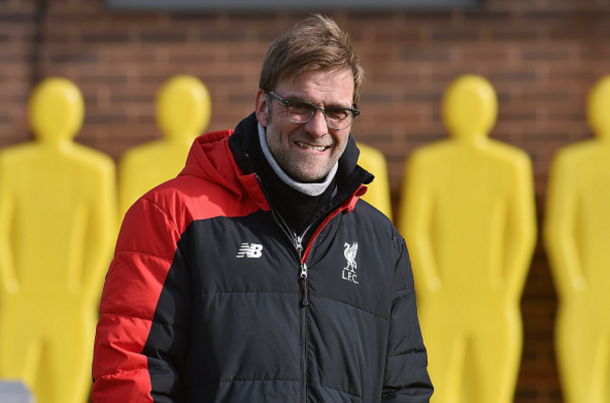 He also spoke about Jordon Ibe scoring in the semi-final first-leg away at Stoke City, before Joe Allen netted the winning penalty in yet another shootout in the return leg.
"At the end, if we win this competition, it's a win for the whole squad," said Klopp, who insisted Sunday's game would not just be a triumph for "the players who are involved" in the final.
He admitted that the players themselves will "feel a little bit different in this moment" but said they should hopefully be "smart enough to see it like it is" which he revealed is what he told them earlier in the day.
City's Kiev trip offers no advantage to us, he insists
The Reds' opponents City faced an arduous trip to Kiev in midweek for the first-leg of their Champions League last 16 affair with Dynamo Kyiv, coming away with as impressive 3-1 winners.
But Klopp believes the travel they faced will make no difference, insisting: "They flew, they didn't walk."
He said that he doesn't think travel and the timing of the game should "be an issue" and declared: "I don't think we should think about this. They [City] will be fit and we will be fit."
"It's a final, so nobody cares where you came from or where you played your last game," he added, explaining that there's "nothing to think about" and that it's been "a long season until now" with both clubs having had "a lot of games" so Liverpool won't have an "advantage" and it's "open" for the final.