Adam Lallana believes that Liverpool's 3-0 victory at home to Manchester City acted as the perfect response to the disappointment of their cup final defeat only days earlier.
Having lost their first ever penalty shoot-out in a final in the Capital One Cup against City at Wembley on Sunday, the two sides took aim at each other again on Merseyside on Weddnesday evening.
But Jürgen Klopp's charges were in the mood for revenge as Lallana's left-footed strike from range, and finishes from James Milner and Roberto Firmino, gave them a comprehensive Barclays Premier League win.
Whilst Lallana hinted that the game didn't quite avenge the despair of their defeat to City in the final, the No.20 told Liverpoolfc.com that he and his teammates responded in perfect fashion.
Victory down to great performances across the pitch, explains Lallana
"If you look at the result, it is, and the performance was probably just as good," responded the attacking midfielder, when asked whether the Reds' retaliation was the ideal counter.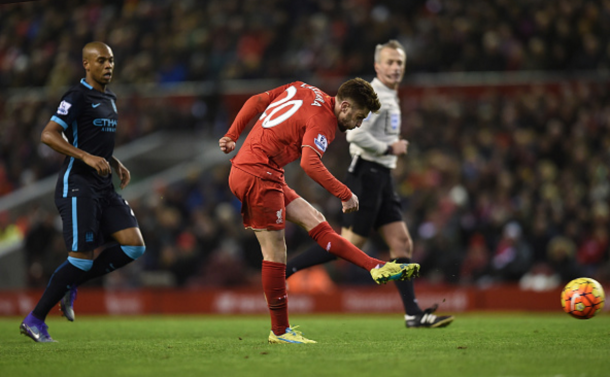 He explained that he thought there were "great performances" throughout the team and called Jon Flanagan's right-back display "excellent" as he also hailed Kolo Touré and Dejan Lovren's showings after "coming back in after a while out", also reserving praise for Nathaniel Clyne's "outstanding" performance in an unfamiliar left-back role.
"The manager said he wanted to see a response, he wanted it to be intense, and I thought it was a great atmosphere out there. The crowd responded," continued Lallana, who admitted that whilst it's "not nice to lose cup finals" declared that the team will "learn from it" and hopefully reach "more finals in the near future."
Attacker glad to have made up for missing Wembley spot-kick
The 27-year-old acknowledged that he was glad to make amends for missing his spot-kick in the shootout at Wembley, contributing arguably his finest performance in a red shirt thus far under the lights at Anfield.
The forward's dynamic display, capped off with a goal and an assist, ensured City's defence were always busy and never had time nor space to try and hurt the home side, who were untroubled throughout.
Lallana said that there was "no doubt" about the "hurt at the weekend" and said that "the lads that missed penalties" - including himself - "might have felt a bit of guilt" towards the defeat.
However, he praised their riposte and insisted the have "been great" as a team and that they're all "in it together." Lallana believes they showed that as they "contributed together as a unit" against City and "put on a good performance for the fans" which he says it was "important" to do.
We need to keep it going, but we can only take one game at a time - says Lallana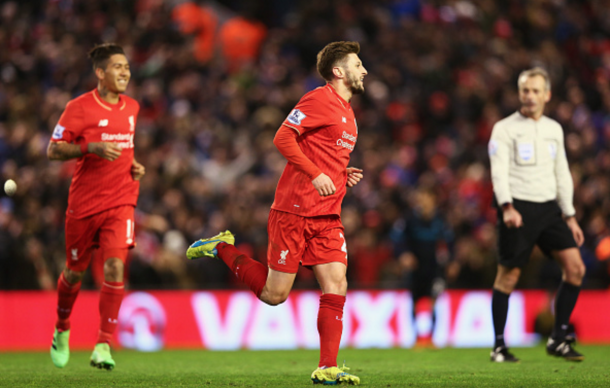 The England international concluded that, from this emphatic victory, they must ensure they end the season on a positive note - with a top-four finish still a possibility, albeit at an unlikely one, and a Europa League triumph still viable.
The former Southampton man repeated his belief that there were "great performances all throughout the team" but said that they must "continue that and be a bit more consistent" until the end of the campaign.
However, he also warned that they've "got to take it a game at a time" and almost "ignore the table for the time being" because of their position.
Lallana referred to their "big Europa League games coming up" against arch rivals Manchester United, which he says will be a "fantastic" occasion, but said they need to "take it a game at a time" and then "see where we are in the next few weeks."