Christian Benteke remains determined to prove that he belongs at Liverpool after revealing he turned down advances to move elsewhere in the January transfer window.
The Belgian came off the bench to win a 95th-minute penalty, which he stepped up to finish coolly from 12-yards as the Reds came from 1-0 down to beat Crystal Palace 2-1 at Selhurst Park on Sunday.
Accused of diving by Palace manager Alan Pardew, Benteke's last-gasp spot-kick marked his eighth goal for the club since a £32.5 million summer move from Aston Villa.
However, the towering striker has found it difficult under boss Jürgen Klopp in recent weeks, finding himself on the fringes of the first-team since the returns of Daniel Sturridge and Divock Origi.
I will work hard for first-team place, explains Benteke
Speaking about how he's managed during his time on the sidelines, Benteke insisted that he's not "talked with the manager" to ask why he's not playing, saying: "I just wait for my chance."
The 25-year-old declared that he's "feeling good" and "working very hard on the training pitch" to convince Klopp he deserves more minutes, but explained that he just wants "to be ready when the manager needs me."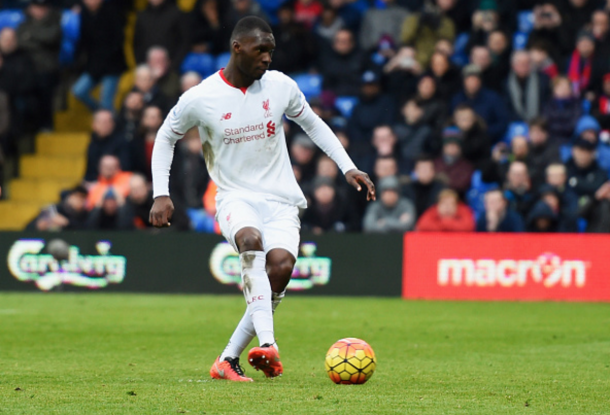 Having scored his first goal of 2016 to end a lengthy drought, Benteke explained that he had opportunities to leave Liverpool in January, with a host of Chinese Super League clubs reported to have shown interest.
But despite finding it frustrating to be on the periphery of Klopp's squad, the Reds' No.9 said that he always remained committed to proving his worth at Anfield.
"In my mind I was never thinking about a move," said the Belgium international, who also insisted that he "didn't want to leave" because he has "enough ambition and enough character to fight in difficult moments."
"I don't give up easily. I fight until the end," Benteke said, despite admitting that it has not been "the easiest of situations." He said that he just had "to be ready" as he explained that "the real warriors, the tough men and determined guys stand up" in "the most difficult situations."
The striker added that a career isn't always going to be "top moments" and said players must go through "difficult times" and you "have to be up for it" and to "take every chance" and "every minute" the manager hands you, which he says he's trying to do.
And Benteke insists that the strength of the Liverpool squad makes competition for places that much more difficult, though he's not complaining. "Of course it frustrates me," he admitted, "but that's football."
He explained that Sunday's starting eleven at Palace had "eight international players out of the 11" and said therefore that he's "not competing against nobodies" and has to "accept the competition."
He acknowledged that it's "the manager's choice" who leads the line, saying that sometimes Klopp "needs Divock [Origi] more" than him and "maybe he needs me at other moments" and other times "maybe Daniel Sturridge."
Benteke pleased his goals are winning Liverpool points
Although he has endured a frustrating first season at Liverpool so far, having seen the man responsible for his arrival - Brendan Rodgers - sacked, in part due to a lack of goals, Benteke has still made his mark.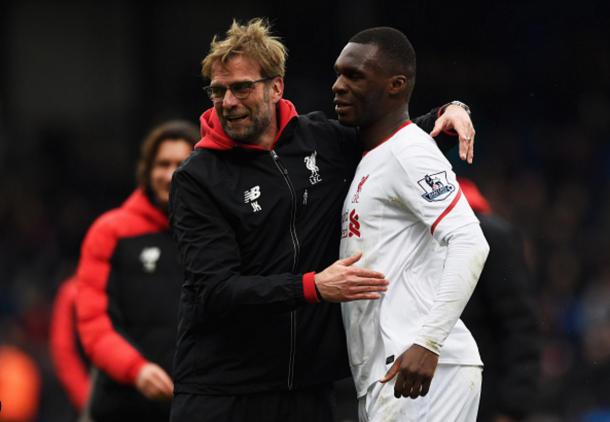 Indeed, four of his seven goals in the league have won the match for his team - with goals against Palace, Bournemouth, Leicester City and Sunderland all helping the Reds claim over a quarter of the Barclays Premier League points they have won to this point of the campaign.
"That's at least 12 points," said Benteke, when asked about the importance of his contributions, explaining that if he can "score decisive goals, the better" because he likes "to help the team move up in the table."
Weighing in on the penalty debate, which rumbled on until well after the final whistle, Benteke admitted that he has "seen the images again" and defender Damien Delaney "touched" him inside the box "at the back of the left ankle."
"It wasn't the toughest contact," admitted Benteke, who was criticised for going to ground too easily, "but there was contact," he vowed.