Christian Benteke has endured a tough first season at Anfield since joining the club from Aston Villa during what turned out to be Brendan Rodgers' final transfer window at the club.
The Belgian striker has struggled for both goals and regular first-team action on Merseyside, which was always likely to come under scrutiny due to the large transfer fee that was paid for the Reds' latest number nine.
Benteke-Klopp relationship comes under fire
Following the 3-2 defeat for his side at St.Mary's last weekend, a game in which Benteke, on as a sub, missed an opportunity to put his side back into a comfortable lead, Jürgen Klopp appeared to have words with the striker in what Match of the Day pundit, Alan Shearer described as a "telling off."
In his post-match interview, Klopp explained the interaction to be totally normal, saying 'that's my job' to talk with players.
However, the timely publishing of an interview Benteke gave to Belgian outlet, Voetballmagazine, seems to have intensified speculation about Benteke's unhappiness at Anfield and his relationship with the German manager.
The forward reportedly told Voetballmagazine that he would have had more opportunities to 'show my qualities' under Brendan Rodgers and that he hadn't shown enough of his worth for a club like Liverpool.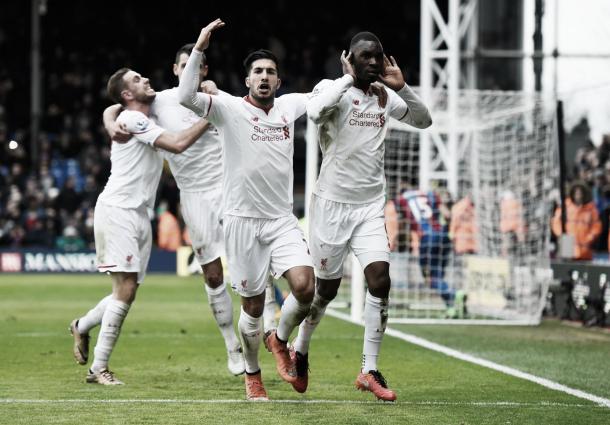 Benteke finds manager's treatment of him 'hard to understand'
The 25-year-old said that he knew that Klopp would have a different opinion of him than Rodgers, "and that's what happened." Klopp has gone on record to say that the striker is in his long-term plans, but Benteke has found the German's treatment of him "hard to understand," reportedly claiming that he had been a transfer target for his current manager when he was still managing in the Bundesliga.
Benteke has found it hard to believe Klopp's apparent desire to bring him to Borussia Dortmund when he was the manager there previously, due to the fact he now 'ignores' the striker.
For all of Benteke's struggles this season, he is actually the club's second highest scorer, a fact he pointed out himself when speaking to media in his homeland. The former-Villa player said "Despite the situation I am in, I am second top scorer behind [Roberto] Firmino, with eight goals. This is not so bad."
Benteke has Mignolet's support
Fellow Belgium and Liverpool companion, Simon Mignolet, who has had his own critics at Anfield, has offered support to his teammate. The goalkeeper told Sporza, a Belgian TV station that "Everyone knows his qualities."
Mignolet, who is currently with Benteke on international duty, praised Benteke's attitude and hard work in training, saying that "he does his best every day," as he looks to gain a starting role.
The DPR Congo-born striker has netted 49 goals in 114 appearances since coming to the Premier League in 2012 and is likely to have a number of suitors if a decision is made for him to leave Liverpool.