Liverpool must show "fight" throughout the remainder of the season if they are to ensure it remains a successful one, according to Jürgen Klopp.
The German is currently out in Tenerife on a training camp with all of the Reds' non-internationals after their recent resurgence was halted in a damaging 3-2 defeat away at Southampton last weekend.
That leaves their hopes of a top-four finish looking unlikely, meaning the Europa League stands as their best chance of qualifying for next season's Champions League, although they first have to get past Klopp's former club Borussia Dortmund next month.
With difficult league games against Tottenham Hotspur and Everton also to come in the month of April, which faces Liverpool with a minimum of eight games in all competitions, Klopp is keen to see his side repond emphatically to the loss at St Mary's.
The season is not over yet , insists Reds boss
"There is still so much to play for," Klopp told the Liverpool Echo, as he explained that April "will be busy" but that they are "used to playing this many games."
The Reds boss added that he and his backroom staff will have to "make some hard decisions over the [starting] line-up" and cited that Roberto Firmino was out and Jordan Henderson was ill for Southampton, which "can be a problem."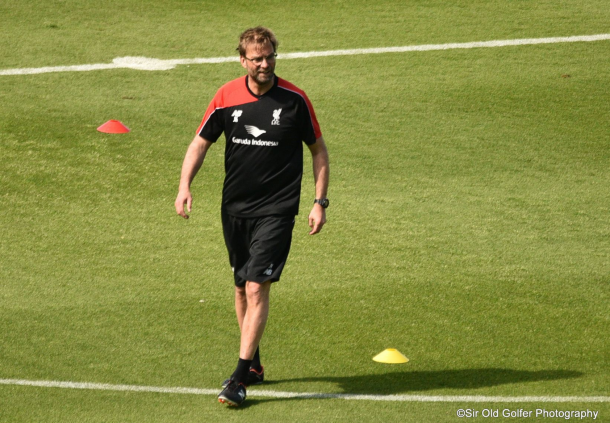 But Klopp believes that can also be a positive, insisting that they have "a big squad" to choose from, which is "good for us" to have "this many games in April" because "everyone will be important."
"We have to really fight through this time," continued the manager, who said that there are "no easy games" in this time for the club, before declaring that if the squad "are all together" then "you have seen how we can play."
Klopp: Saints display a "good example" of Reds' inconsistency
The defeat on the south coast actually began as an excellent performance for Liverpool, who stormed to a 2-0 first-half lead and should have had more after goals from Firmino and Daniel Sturridge.
But a disappointing second-half saw the Reds concede and save a penalty before a brace from substitute Sadio Mane and Graziano Pelle's strike from the edge of the area reversed the scores in the Saints' favour.
"The first-half at Southampton was a good example," said Klopp, insisting that the team "showed our potential" and "showed everything" including "how strong we can be."
But he bemoaned that after the break they had "less power" and "were not the same team" - which he says they "have to work for."
He said that they "know the way" but that they "cannot really develop things" and simply "just have to take what we can get."
Klopp continued: "There are a lot of games coming up but they are good games and we're looking forward to them."