When the inevitably tedious transfer rumours of Daniel Sturridge wanting to leave Liverpool emerged this January, they were laughed off, taken with the lack of seriousness they deserved.
"He's off to West Ham", they said. Nonsense. "His injuries mean he wants to leave", another headline. More nonsense. It was lazy journalism, based on the idea that an injury prone player must move clubs to rid him of his injury woes.
But could Sturridge actually leave? Not necessarily because the striker is pushing for a move, but because Jürgen Klopp could be prepared to let go of the man with the best goals to games ratio in Liverpool's Premier League history.
Madness, you'd say? Well, maybe so. After all, he's undoubtedly one of the best strikers in the league, maybe even Europe. Added to that is Liverpool's lack of quality up top, with Divock Origi still very raw, Danny Ings set to come back from a long term injury and Christian Benteke seemingly on his way out, you'd suggest that there's no way Sturridge will be leaving.
That could turn out to be true, which it may well do (we are approaching silly season after all), but it doesn't explain why so much has happened recently which supports the idea that Sturridge could depart L4 come the end of the season.
Has Sturridge Gotze go?
As you'll tell from the hideous pun, Liverpool's apparent interest in Mario Gotze could play a big part in Sturridge leaving. And no, not because Gotze, an attacking midfielder, would directly replace Sturridge the striker.
Liverpool's interest in Gotze may be genuine, that's certain. Whilst many rubbish it as more lazy journalism, linking him with the Reds due to the Jürgen Klopp history, it has much more fire than any of the Marco Reus, Robert Lewandowski or Ilkay Gundogan stories. You can practically add any current/former Dortmund player to that mix and find a story linking them with Liverpool, but Gotze seems to be a little different.
Say Gotze signs, or at least there's interest in a central attacking midfielder, that's that position taken up. Going by the idea that Klopp's ideal is to play a 4-2-3-1, Philippe Coutinho could very well operate to the left hand side, cutting inside off the flank as he has often done in recent weeks, when playing alongside Roberto Firmino and Adam Lallana, who we are now brought to.
If Gotze (or another new signing) is central of the three behind the one, and Coutinho is to the left, then where are those two playing? Lallana isn't flavour of the month with many Liverpool fans, and despite an improvement under Klopp, it would be a surprise if he was a nailed on starter next season, so we can leave him out.
Firmino, however, is quite the opposite. He's been one of the finest players in the Premier League since Klopp took over from Brendan Rodgers, and has shot up the goalscoring charts, excelling in both an attacking midfield and striking role.
The Brazilian's pressing is far superior to any of Liverpool's other strikers, so it's not far fetched to think that he could actually start next season as the first choice forward option under Klopp.
Couple those three selected players with the German's much publicised wish to buy a goalscoring winger in the summer, and you've fielded a Liverpool front four that doesn't include Daniel Sturridge. He's hardly going to sit on the bench, is he?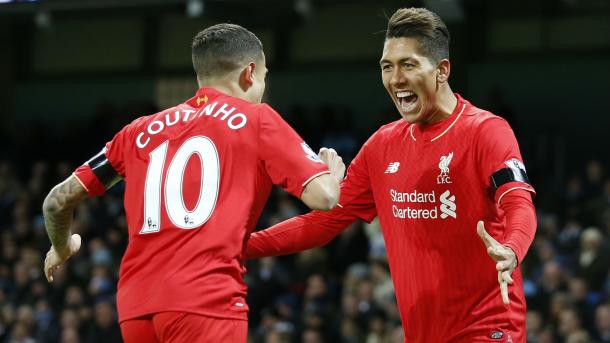 Has Sturridge had the dreaded vote of confidence?
Some may argue that nothing Klopp has done or said suggests that Sturridge is someone he's looking to sell this summer, but that may well be because the German isn't an easy man to read when it comes to treatment of players.
Bar what many consider to be unwise antics from Christian Benteke, there has been nothing but praise directed towards the manager from Liverpool players this season, and the feeling is mutual.
Klopp is constantly finding the positives, seeing the good in players, looking to pick them up and grasp any opportunity to publicly praise them. Why is this so smart? When you've a reputation like his, people cling on to your every word, and his praise goes some way to increasing the values of potential figures he could move on in the summer.
Simon Mignolet was described as the 'perfect' goalkeeper for the club, after signing a new contract, whilst Benteke himself was bigged up as having 'everything you need' to be a top striker, by Klopp. Both of those players are thought to be under threat in the summer.
Surely this couldn't happen to Sturridge though? After all, Klopp himself proclaimed his love for the striker, after he hit a double in the 6-1 thumping of Southampton earlier this season.
"Now I know what everyone is talking about" said the German, quizzed about Sturridge's performance. That doesn't make him sound like a player Klopp wants to sell, does it? The truth is, you can't tell.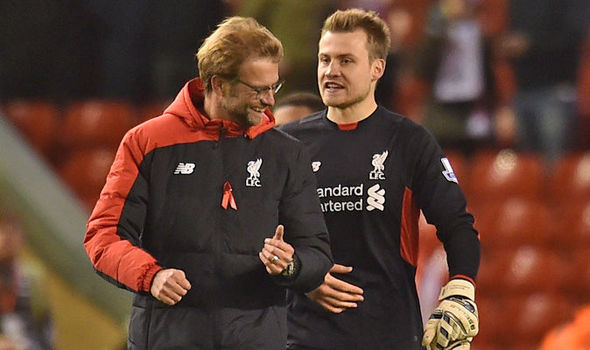 Where do the apparent PSG links come in?
And now, this week, the striker is rumoured to be subject to interest from French Champions Paris Saint Germain. Where did that come from, you ask? Very possibly, nowhere at all.
There could be some truth in the link, admittedly. PSG are set to lose both Zlatan Ibrahimovic and Edinson Cavani this summer, so will naturally be targeting a top striker to continue their progression up the European ladder. Sturridge fits the profile, but does he fit the logic?
We've already mentioned how Klopp plays things much smarter in the transfer market than his predecessor, so it wouldn't be completely outside of the box to suggest he's doing the same here. Could Klopp possibly be leaking supposed 'interest' in Sturridge to raise awareness of the player ahead of the summer, and namely his value - the PSG link rumoured Sturridge's price to be at around £45 million.
The same thing may have happened to Benteke, touted with moves to Atletico Madrid and Juventus this week. Atleti and Juve, in for Benteke? You have to take that one with a pinch of salt, as with PSG's move for Sturridge. But the fact that they are stories is interesting, offering an idea of players we could expect to be on the move come July.
So, is Sturridge off?
It's obviously extremely hard to tell whether or not Daniel Sturridge is going to leave Liverpool this summer. A few months ago the idea would have been completely laughed off, and may still be by some now, but it's hard to deny that arguments for the move are creeping out of the wilderness.
Looking at the argument for Sturridge having no place in the team, it seems to come down to what people believe in more. Many believe Liverpool are going to sign a goalscoring winger this summer, so if you tick that off, it's down to how likely you think the Reds are to sign Mario Gotze, or another attacking midfielder.
It should be remembered that Sturridge is a world class striker, capable of getting into nearly every side in world football, when injury free. Whether or not he's ideal for Liverpool is another matter entirely.
Is he going to stay? You'd have to ask Jürgen Klopp and hope he gives you the honest answer. For now though, it really could go either way.