Despite arriving full of dreams of becoming a success at Liverpool, the career of Luis Alberto in England quickly became a nightmare, falling out of favour under Brendan Rodgers before being loaned out the following two seasons. Life on Merseyside now looks destined to come to an unsuccessful end.
With current temporary club Deportivo La Coruña now toying with the idea of taking the 23-year-old on a permanent deal, it is possible we may have seen the last of the player who has since become the forgotten man at Anfield.
Can he forge a career on Merseyside?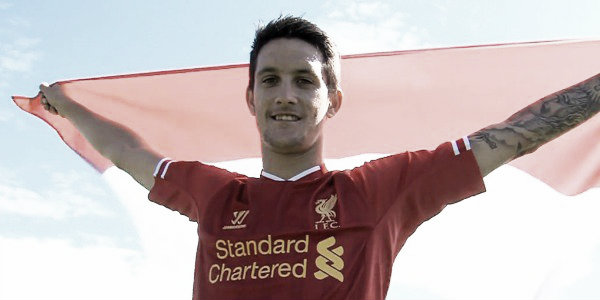 With his options limited between leaving or staying, could the Spaniard force his way into the plans of Jürgen Klopp and create a career for himself at Liverpool? It doesn't look likely.
Once in his way was the formidable force of Luis Suarez and his SAS partner Daniel Sturridge but now the path is more open than ever, with the Reds currently lacking in depth in the striking region. And with Belgium international Christian Benteke set to leave in the summer, a position on the attacking front may have just opened up.
Sturridge when fit is the main striker for the Reds but his injury troubles have kept him in and out of the squad for two years, in his place summer signing Roberto Firmino has since come into his own, making the central attacking position his own in the Englishman's absence.
Despite failing to score in 12 matches for the club - mainly from the substitutes' bench - Alberto has however gathered some form at his interim home in Spain under manager Victor Sánchez, scoring six times in 25 appearances.
With the forward a viable candidate to act as competition for rival Lucas Perez, attracting the former Barcelona B man with a permanent move to the North West of Spain will be enticing and with the offer of regular football it might be a fool's choice for the Spaniard not to accept a full-time return to his homeland.
Strengths of Alberto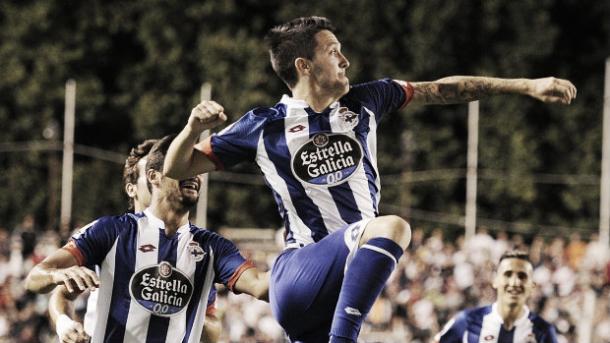 Despite not being the definition of what some would call a clinical finisher (although his three goals for Liverpool Under 21's would serve as a contradiction to that), what he lacks for in his goal scoring abilities he makes up for in other areas.
With five assists to match his six goals, he is already a key player for the Branquiazuis. He is becoming well-known for his key passes and through balls, beginning attacks by cutting open defenses with pin-point precision.
His last appearance for his temporary side resulted in Alberto embarassing the Levante defence with his skillful drag backs before firing the ball past Diego Mariño and a crowd of yellow shirts to give put his side in front.
What the managers said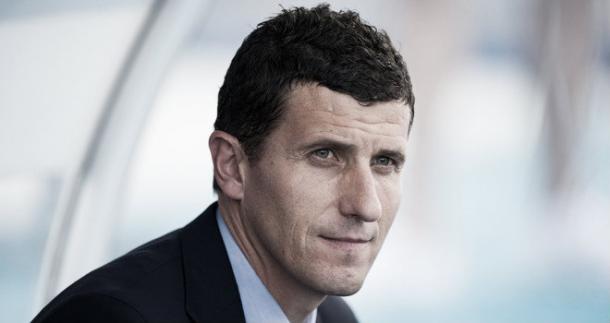 At Liverpool, under Rodgers he described the debut campaign of his time at Anfield as "difficult", saying that he had been able to showcase his talents as he had not been given "many opportunities" to "make an impact."
The former Reds boss described Alberto as a "young player" that does have "quality" but went on to say he was a "signing" for the "long term", also admitting that the club would "review" his "development" come "summer" - which went on to see the player loaned out.
During his time at Malaga where his loan deal was actually cut short half-way through what was a two-year agreement, then manager Javi Gracia said the £6.8 million Liverpool signing had "a technical level" that "sets him apart" from "other players."
He continued to say that Alberto has a "promising future" and that he has "no doubt" that he is a "very good player." With the words of his former manager containing plenty of praise, it is confusing that his deal was cut short soon after and he is now in a state of limbo over his career.
Alberto on Deportivo move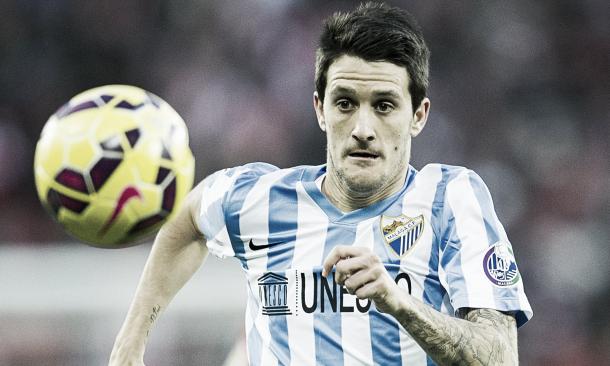 After agreeing a temporary switch to Deportivo the following season, the former Sevilla man said he wanted to "reconnect" with "the pitch" also to "enjoy" himself as well as bring "joy" to "the fans and "return" the "faith" of his "coach."
He continued saying after speaking with the "coach" who knew him from "Sevilla" he asked him to "come here" where he could be "happy" and "become a player again" he then said Sánchez told him he knew where he could "improve."
With the Reds able to command a heavy price for a player so young and with plenty of time left on his contract, all signs point to cashing in on the former Spain Under-21 international but ultimately where will the 23-year-old be plying his trade next season his trade? It's not very likely that it will be on Merseyside under Klopp, that's for sure.