Brad Smith is loving life under Jürgen Klopp at Liverpool, having found himself a regular stand-in for Alberto Moreno at left-back under the German in recent months.
The defender, who has returned to Melwood after impressing in for Australia in a 7-0 drubbing of Tajikistan and an equally as comprehensive 5-1 win over Jordan in their 2018 World Cup qualifiers, has featured seven times for the Reds this term.
Having made his debut in December 2013, it had been hoped that Smith would become one of the latest graduates of the club's Academy to make the step up to the first-team.
But that didn't happen and by the end of last season, he found his career at a crossroads after contract negotiations fell apart and left his future on Merseyside hanging in the balance.
Liverpool kept the player's rights, ensuring they would be owed compensation if he managed to agree a deal with any other club, before eventually resolving the situation and signing Smith to a new deal earlier in the current campaign.
He has since rewarded Klopp and co.'s faith with a string of impressive displays, laying on an excellent assist for Divock Origi's hattrick goal in a memorable 6-1 Capital One Cup victory at Southampton earlier in the season.
Smith went on to score his first goal for the club in an FA Cup third-round tie at Exeter City the next month. Though he's made just three cameos since, he credits much of his "crazy season" to the management of Klopp and the individual coaching that has helped get the most out of his game.
Smith thankful to Klopp for first-team opportunities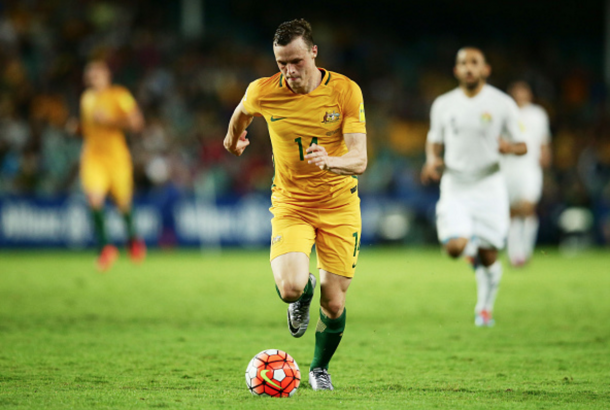 "He's a great manager, he's a bit crazy," admitted the Aussie to Outside90.com when asked about the Reds boss. He explained that Klopp is "really hands on" with the players and particularly in his case, "individually goes and talks to me about what he thinks I need to work on."
He added that this is usually on his "defensive play" as he said that Klopp "likes me going forward" and has "got me to work on that [defensive aspect] really."
Smith acknowledged that it has been "a crazy season" with the club after it had seemed his career on Merseyside was at a standstill, but praised Klopp for the fact he "took a liking in me and ave me a few chances."
The 21-year-old, who turns 22 next week, insisted that it has been "going well" for him recently but he accepted that he's "naturally not in the squad every week" because it's "a big club."
The left-back revealed that Klopp sat him down and said that he would find himself in that kind of situation "because of the big players there" but Smith has refused to let that get him down, insisting: "Every chance I get, I'm enjoying it."