Jürgen Klopp has lauded the recent form of Liverpool forwards Adam Lallana and Divock Origi, insisting that their progress comes as no surprise to him.
Lallana's improved contributions saw him earn the PFA Fans' Player of the Month award for March - having scored once and assisted two goals across an encouraging run of performances.
Origi, too, has impressed with a number of enthusiastic displays - constantly charging at and pressing opponents as well as stretching the field of play with his off-the-shoulder movement.
Lallana is a "really good player" and I'm glad to see people stand up and notice that, says Klopp
And speaking at his pre-match press conference ahead of Saturday's game against Tottenham Hotspur, Klopp explained that he was never in doubt over the quality of either of the two - but said their recent development has been a major boost to the squad.
"One of them, for sure. Maybe I have another few," responded the Reds boss when asked whether Lallana had proved "a pleasant surprise" in recent weeks by a reporter.
Klopp insisted that he "always knew how strong he was" and revealed that he "knew more about him" when he used to captain a bright Southampton side, where the manager said he "wrote a very nice story."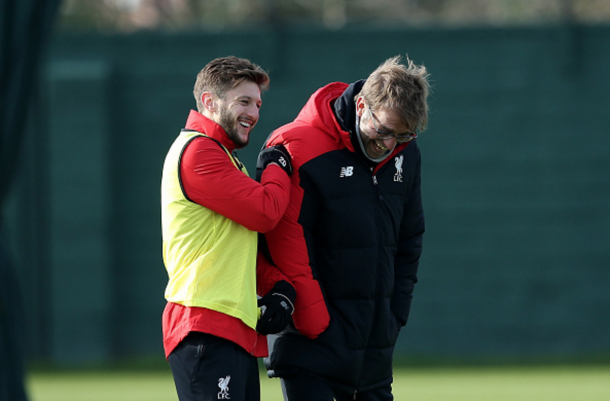 "I am really, really happy that a few more people are recognising what a great player he is," beamed Klopp, who said that the England international "really is a good player - and a nice guy too."
On the award, the German declared that it was "absolutely deserved" in reward for his recent form, adding: "He's won the award for the whole Premier League for March? Congratulations Adam! Hopefully he can win it again in April, that will be good for us."
Klopp enthused by Origi's form, insists striker is in "a really good way"
Klopp is equally as delighted, and impressed, by the form of young striker Origi - who has had to battle niggling injuries all season long but has now began to produce some eye-catching displays.
He continued that the Belgian is "in a really good way" although his season has been "interrupted through a few injuries" which he dismissed as "how it is."
He explained that when he arrived at Liverpool, he and his backroom staff "knew about his quality" but recognised that he was "not full of confidence" and admitted: "I don't know about all the different reasons why."
Klopp said that with Origi "still only 20" which he called "quite young", there is still "a long way to go" for the youngster who has "big space to improve" which is what the club "try to do" with him in training.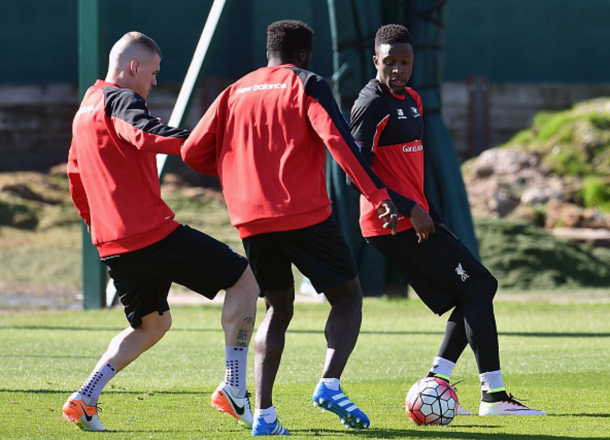 "He's made big steps, everyone can see that," Klopp told the media, explaining that he "tried to do too much" when he first arrived and that there "were not enough clear moments" in his game.
But he lauded how Origi now "uses his new physical strength better and his technical skills better" as well as praising one of his "very important" attributes in "his speed."
The manager, clearly thrilled with the player's improvement, said that it is "quite exciting to think about what we can do together in the future" but said that, for now, the important thing is that "he's available."
He brushed it off as "normal" for younger players to sometimes "take two steps forward and three steps back" but said that "the main thing is hard work, being patient and waiting for the next step."
Klopp acknowledged other 20-year-old strikers across the world and said they "need experience to always be in the right moment" as he continued that Origi is "in a really good way" and said the club are "really happy that he's here."