Liverpool manager Jürgen Klopp believes his side can take encouragement from the fact that his old Borussia Dortmund side began their upturn in European fortunes by beating "the favourites."
The German takes on his former club, where he won two league titles and reached the Champions League over an incredibly successful seven-year spell, in the quarter-finals of the Europa League on Thursday.
Dortmund are 16 games unbeaten in all competitions and haven't lost since December, leaving them as overwhelming favourites to progress to the semi-finals and even the frontrunners to lift the trophy in Switzerland next month.
But over six months into his Anfield tenure, Klopp insists he has seen enough progression and development from the Reds to target an upset at the Signal Iduna Park - saying that they can take inspiration from the fact his old Dortmund side overcame similar odds in continental competition in the early days of his reign.
Klopp wary of facing potential treble-winning Dortmund side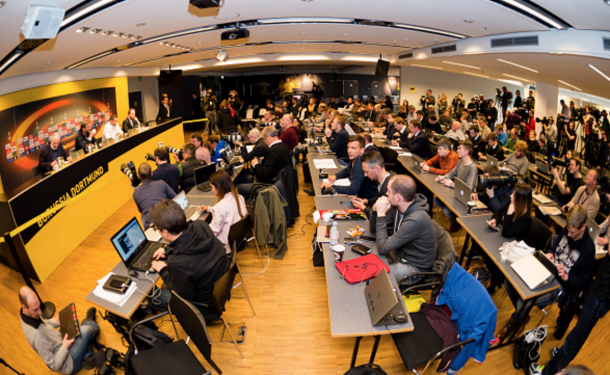 "Obviously, we have looked at the way Dortmund play and looked at their game," said Klopp at his pre-match press conference on Wednesday, describing the "attractive football" that Thomas Tuchel's side play and explaining: "We haven't travelled here without any hope that we'll get a result tomorrow."
He said that there will be "moments in the game when we get our chances, those will come" although he accepted that it is "understandable" that Dortmund are "favourites in this competition" because they are "having a great season."
Klopp, returning to Dortmund for the first time since leaving at the end of last season, declared that they "have a cool way of playing" and says he believes they could be "potential German champions, potentially German Cup winners and it could be a historic treble with the Europa League."
And he doesn't think that his experience with the Bundesliga outfit, and in particular coaching the majority of Dortmund's squad previosuly, will make any difference, adding: "Yes, I know most of them well but my players have not come here expecting me to give them a detailed breakdown on every Dortmund player."
He insisted that their opponents are "in a better moment in their season" but explained: "We have had good moments and not had the benefit of it in terms of our league position. We have had a few really good moments and if we have a good moment tomorrow night, then it's a real challenge for both teams."
We can make it a "tight match" at Westfalenstadion, declares German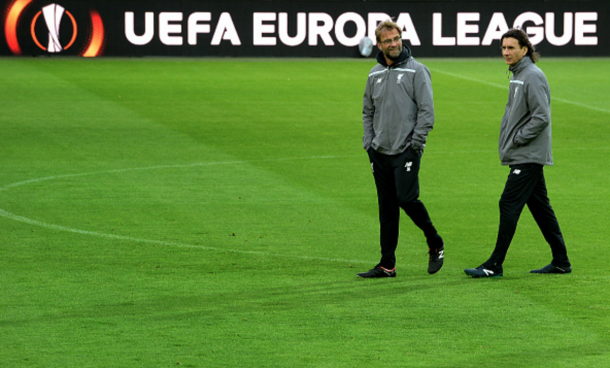 The Reds boss acknowledged that it will "be easy for Dortmund" if they don't turn in an impressive performance, such is the quality of their team, but said that "it is possible" for the visitors to win despite having "the highest mountain to climb."
"We haven't lost a match in the Europa League," he continued, insisting that it was "not too easy" against Augsburg and "one of the biggest games with the biggest pressure" against Manchester United in the next knockout round, which means they "are prepared for this."
Klopp added: "It is all about the moment and we need to use the moment tomorrow. If there is one little advantage for us then everyone knows Dortmund started a few years ago beating favourites. A lot of things can happen, especially in this stadium."
He accepted that the Reds "have to play our best" and must play "top, top level football" which will give them "a chance" to get past Dortmund, insisting: "But if we are good, as good as we can be, then it's a tight match and that's what we want to have."