Danny Ward is in line for only his second ever appearance for Liverpool's trip to Swansea City in the Premier League this Sunday according to Jürgen Klopp.
The manager is considering handing the back-up goalkeeper his second start within the last month with Simon Mignolet having played the full 90 minutes of their Europa League semi-final first-leg loss at Villarreal on Thursday.
With next week's second-leg in mind, Wales international Ward is likely to be rewarded for his impressive debut in an away win at Bournemouth earlier this month - a performance which Klopp hailed as "very impressive."
Ward "likely to play" against Swansea on Sunday
The Reds boss, when asked about his plans to make any changes to his starting eleven, explained that Ward "did really well" against Bournemouth, "especially with no rhythm.
He said that his debut was "very impressive" but explained no final decision has been made on whether he will play in Swansea because he hadn't yet "had a final talk with John Achterberg" the club's goalkeeping coach.
Nevertheless, Klopp insisted that it is "likely he will play" in South Wales that he needs to consult the player and "find out how he feels after the long trip."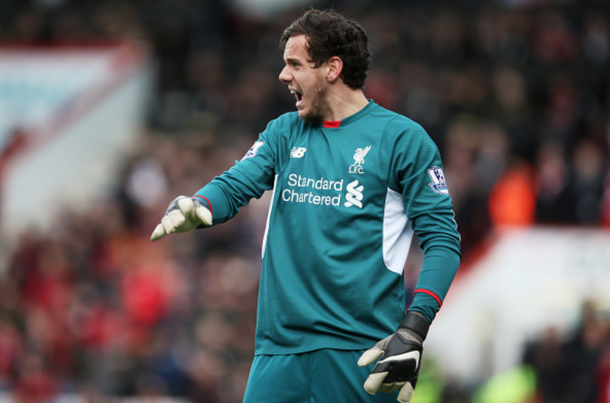 "He will certainly get another game before the end of the season," he continued, citing the "intensity" of the club's fixture schedule as the reason behind that decision, saying: "Yes, probably [he will play]."
The Reds are expected to field a second-strength side similar to the team that played against Bournemouth, with defenders Brad Smith, Connor Randall and Martin Skrtel likely to line up in front of Ward and even Pedro Chirivella, Cameron Brannagan and Sheyi Ojo in contention to start.
Klopp questions 12pm kick-off at the Liberty Stadium
This Sunday's fixture kicks off at the rare start of 12pm, a time which Klopp bemoaned makes Liverpool's journey "a little bit harder" after only returning from Spain in the early hours of Friday morning.
"We have to respect the intensity of the last game and think about the line-up for Sunday. 12pm, I can't believe. It's my first time [managing a game which kicks off] at 12pm."
Klopp declared that it is "really interesting" to see "who makes these decisions." He continued: "We could have started at 2pm or 4pm. We have to travel to Cardiff and drive to Swansea. If someone wants to make our way a little bit harder, no problem, we are ready."
After suggesting he may contest similar decisions in the future, Klopp added that they cannot afford to think ahead to the Villarreal second-leg because otherwise they will "have no chance" in the league.
He said that they will "always respect the Premier League" as such but that the Reds must "have a look at the players from yesterday" because they only got back on Merseyside at 3:30am and he is "pretty sure [that] nobody slept."
He admitted that it is "pretty intensive" at the minute, but that he will assess the players and begin to "make decisions about our line-up" over the weekend before Saturday's journey to Swansea.