Jürgen Klopp was pleased for Liverpool striker Danny Ings to make his first appearance in seven months in Sunday's 1-1 draw at West Bromwich Albion.
The England international came off the bench to replace goalscorer Jordon Ibe on 64 minutes after his compatriot had earlier levelled the scores for the Reds in the West Midlands on the final day of the campaign.
It was Ings' first display under Klopp, having picked up a knee ligament injury in his first training session under the German. However, the 23-year-old has struck a chord with the manager throughout his rehabilitation and he spoke of his delight at welcoming the Reds' No.28 back into the side.
Asked about Ings' cameo off the bench in his post-match press conference, Klopp told reporters that it was "nice" that he could give the striker "the opportunity" to play and admitted that they didn't bring him on for him to "change the game."
He added that his introduction wasn't about "coming in and scoring three goals or something like this" and insisted instead that his motive was about "giving this really nice lad something for the break."
The Reds boss hinted to the press that Ings knowing he's back and "able to play football again" would be a boost to him over the summer, having been out for so long, adding: "It was good to see."
No decision on whether Henderson will play in final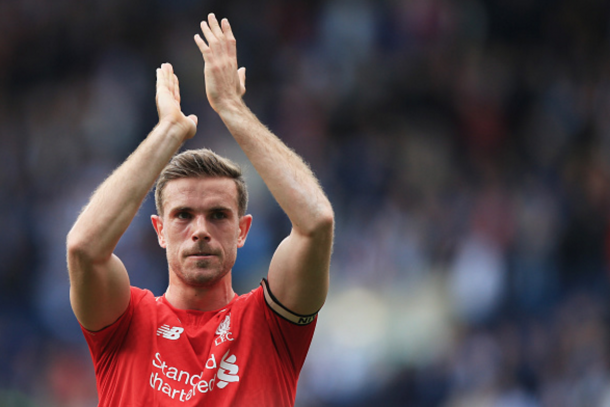 Ings was joined by Jordan Henderson in return from injury, with the captain still harbouring hopes of featuring in Wednesday's encounter with Sevilla in the Europa League final in Switzerland.
However, though the midfielder has put himself into contention for at least a place on the substitutes' bench, Klopp refused to reveal whether Henderson would be involved or not.
"It was the only chance to [give him minutes] before Wednesday," he continued, saying that they didn't "want to force the situation" from the outset because of his knee injury but that "he didn't feel anything" in his last few training sessions.
He said that they "could try today [for] half-an-hour" and explained that "everybody could see no issues with the injury" as Henderson came through unscathed. However, there was no word on whether he will be restored to the starting eleven in mid-week, declaring: "I didn't make a decision yet on line-ups for Wednesday, but it's good to have him [back] for sure."
Also in contention to feature in the final is striker Divock Origi, who has been sidelined since the Merseyside Derby when a dangerous tackle forced him to be stretchered off.
Klopp revealed that the Belgian had managed to train back on Merseyside earlier in the day as he explained that first-team coach Pep Lijnders "was not with us" in Birmingham and took "a session with all the other boys."
He said that Joao Carlos Teixeira was present having suffered "a back problem" which ruled him out of featuring against the Baggies whilst Origi "has trained with the team normally."