Daniel Sturridge says Liverpool must come to terms with the fact that they didn't perform well enough to beat Sevilla on Wednesday.
Sturridge opened the scoring in the Europa League final with a stunning outside-of-the-boot effort, but the holders fought back in the second half, going on to be 3-1 victors in Basel.
However, while the striker believes his side were unlucky in the match, he says that they must "take it on the chin."
Poor performance down to bad luck
Speaking to the club's official website after the loss, Sturridge admitted that it was "hard to put into words what happened" on the night.
Liverpool were more than comfortable at the interval and should have been able to boast more than just a 1-0 advantage. Instead, they were made to pay for not capitalising on their dominant spell, with Sevilla fighting back to claim their third successive title in this competition.
Sturridge put the poor second half display down to misfortune, saying that it was "unlucky" for the team "to not be able to perform as well as [they would] have liked to."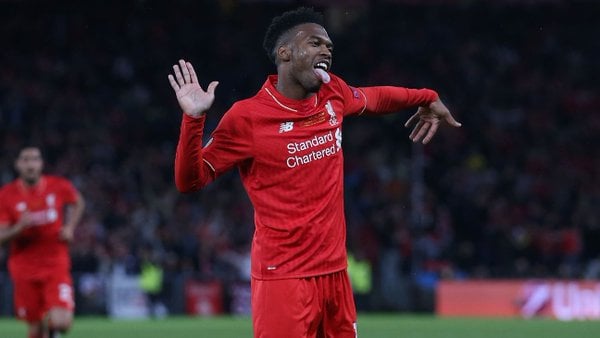 "This is the stage for everyone to step up," he said, adding that it was "unfortunate" that the team "didn't quite perform to the level" needed in order for them to be able to "lift the trophy" for the travelling fans.
"I wouldn't like to come out of this game and say we didn't work our socks off," Sturridge continued, with the team not lacking effort but instead "the experience...in terms of keeping calm" - especially after being "stunned" by Sevilla's quick fire equaliser, which came less than 20 seconds into the second half.
"It's one of those games where you learn from your mistakes," the forward added, and Liverpool fans will hope that there is plenty for Jürgen Klopp to take onboard from his spell in charge so far, with this the second of two cup final defeats under the German - the other in the League Cup final against Manchester City.
"I just want to thank the fans for travelling out here and making it feel like a home game for us," a disappointed Sturridge added, with him now to turn his attentions towards England and Euro 2016, hoping to come back in pre-season later this summer full of confidence to go again.