In a tangible sense, Liverpool have finished the season with very little to celebrate. Their final position of 8th in the Premier League is their lowest since the rebranding of the First Division and two defeats in cup finals, where a victory in either would have secured European football next season, will leave fans thinking 'what if?'
However, the arrival of Jürgen Klopp on Merseyside has given some hope to Kopites, as the charismatic German has lifted spirits of a playing squad and fan base left jaded by an uninspiring end to Brendan Rodgers' tenure at Anfield.
Despite reasons to be hopeful for Liverpool fans, their side's defence has been questioned all season song, none more so than after the Europa League defeat to Sevilla, with Alberto Moreno taking the brunt of criticism. But individually, how did the Reds' defenders perform this season?
Simon Mignolet
In some ways, the Belgian goalkeeper sums up Liverpool's recent history. At times, he really is useful. One particular save that sticks in the mind came early in the season at The Emirates' Stadium, where he denied Olivier Giroud from close range with one hand on the end of a fully stretched right arm. But, there is a reason why Liverpool's goalkeeper gets the amount of stick that he does, and that is because of too many costly errors. Being punished for holding the ball in his hands for an eternity, and letting Fernandinho squeeze a ball under him in the League Cup final are two additions to a Youtube compilation called 'Simon Mignolet 2015/16: Errors and Mistakes HD' which surely exists somewhere. 5/10.
Nathaniel Clyne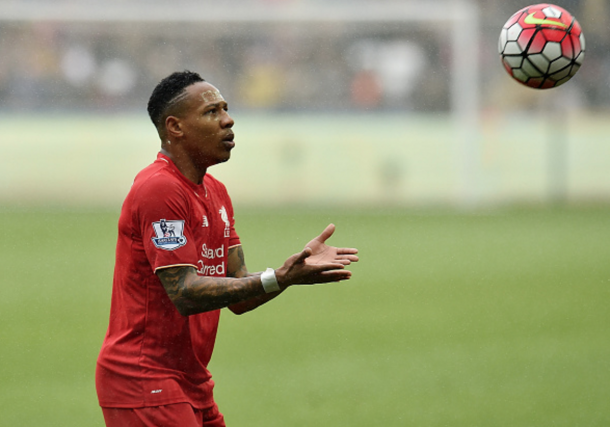 It speaks volumes, both about Liverpool's defensive injury problems and the consistency of their 25-year-old full-back, that he has already made over 50 appearances for his new side. In his debut season at Anfield, the England international has regularly been a sturdy performer, often free from blame when his fellow defenders are not. His natural instincts to get forward will always make Klopp's side slightly open down the opposition's left-wing, yet Clyne appears to have the defensive nous to attack and defend with good balance. With only one registered assist all campaign, there is obvious room for improvement, but overall it was a very solid first season from the former-Southampton man. 7/10.
Dejan Lovren
Very few players have experienced a tougher start to their Liverpool careers than the Croatian, as an error-strung first season at the club saw him pinpointed as a reason for Rodgers' side's leaky defence and an example of poor business from the transfer committee. However, under new management he has improved dramatically and arguably now stands as the Reds' main centre-back. His improvement was given gloss by his winning goal on a sensational European night at Anfield against Borussia Dortmund, and he also played a key role in keeping a clean sheet against eventual champions Leicester City in a one-nil victory. Lovren still has a little way to go to establish himself as a part of Klopp's long-term plans but has made a decent start. Hard to give any member of a defence which conceded 50 league goals a high rating, though. 7/10.
Mamadou Sakho
In the 2015/16 season, Sakho emerged as something of a cult hero with Liverpool fans. His surname being chanted was a regular occurrence on the Kop, with his passionate and often unorthodox defending becoming deservedly popular at Anfield. Yet, when at the height of his popularity, season-changing and possibly career-altering news was released, as the Frenchman tested positive for taking an illegal substance after the Europa League victory over Manchester United. The length of his ban is still unclear and despite adding some consistency to his game towards the end of his season, the campaign must go down as a tragic one for the popular centre-back. If he can recreate some of the form he showed this season, though, he could still have a future on Merseyside. 5/10.
Kolo Touré
In the absence of defensive team-mates, the experienced Ivorian has made 28 appearances for Liverpool this term, an impressive total for a 35-year-old who arrived in 2013 as no more than a squad player. The former Arsenal and Manchester City defender became an important part of the Reds' back four, featuring in both cup finals. His lack of pace will always be a hindrance, but his experience must be of great use to fellow defenders both on and off the pitch. If this season is to be his final one on Merseyside, a replacement with his leadership qualities will need to be found and he will certainly be missed by the fans. All in all, a good season from Toure who was reliable when called upon. 7/10.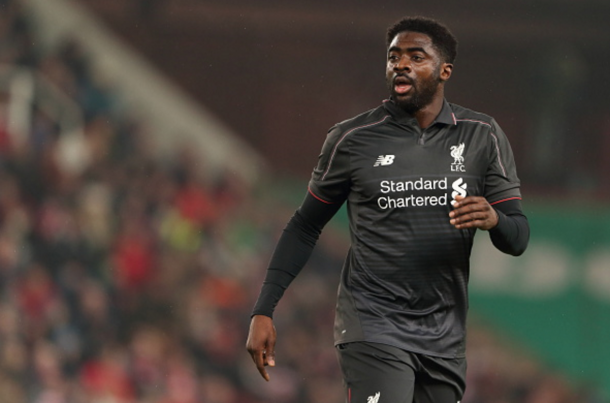 Martin Skrtel
A long-serving member of this Liverpool side, yet a frequently shaky member of the defence in more recent seasons, it seemed that the Slovakian was waving farewell to away fans at The Hawthorns on the last day of the league campaign. It would be a sad end to his time at Liverpool, after defensive horror shows like his 45 minutes at St. Mary's among others, will be fresher in the mind than some of his more solid performances and memorable goals in a red shirt. Yet, few will argue if he is to leave the club after being a subject of criticism in the Reds' poor defence for some time now. A spectacular goal against City at the Etihad narrowly saves him from an even lower rating. 4/10.
Alberto Moreno
It all started so well for the Spaniard at Liverpool. Back in September 2014, the former-Sevilla man scored a delightful first goal for the club at a sunny White Hart Lane in a three-nil victory. It appeared that the club may have finally found a left-back. However, his pace and attacking ability which has seen him create an impressive 61 chances this season, means very little when he has proved himself to be so weak defensively. This has been evident on the biggest of occasions too, losing Sergio Aguero who assisted City's opener in the League Cup final, leading an unneeded and costly counter-attack in the away defeat to Villarreal and, most notably of all, falling apart against his former side in the Europa League final. Jamie Carragher has called on the club to sign a new left-back and he is not the only one. Alberto Moreno seems a good footballer but a poor defender on evidence both of this season and last. 5/10.
Jon Flanagan
A more than welcome return to action for the Scouser came this season as he made his first appearance for the club in almost two years against Exeter in the FA Cup. A mid-season injury crisis at the centre of defence meant that a place in the Europa League squad was given to emergency loanee, Steven Caulker, rather than the young full-back. Even so, Flanagan was able to increase his popularity with the Anfield crowd with a memorable display against Manchester City at home, leaving his mark on the far less popular, Raheem Sterling with a strong tackle. He will be hoping for far more first-team action next term, with a full pre-season under his belt. 6/10.
Joe Gomez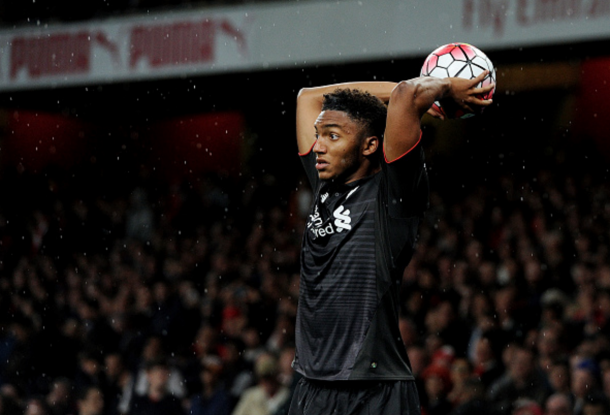 Emerged as a possible candidate to challenge Alberto Moreno for his left-back berth after impressive displays in pre-season, the young defender made a fairly solid start for the then Brendan Rodgers' side. However, an unfortunate and long-term injury meant he has become something of a forgotten man at Anfield, yet to feature for Klopp's Liverpool. What we saw of Gomez before his injury, though was promising and he could become a part of the club's long-term plans. 7/10.
Brad Smith
The young left-back played his role in saving Liverpool's blushes in a potentially embarrassing cup-tie at Exeter City, scoring the equaliser in that game which would lead to further first-team opportunities. At 22, time may be running out for the Australian to really establish himself in the first team, yet the poor form of Alberto Moreno may give him an opportunity to keep his fairly talented left-foot within the door. Also, Smith performed to a decent standard in the heavily rotated sides that Klopp fielded towards the end of the season, so for him personally it was a very productive season - although his red card against Swansea City did him few favours. 6/10.
Connor Randall
Like Smith, Randall is a young full-back who was given opportunities in the first team thanks to some hugely-rotated Liverpool line-ups this term. He was particularly impressive on his full Premier League debut, where he played 90 minutes in an away victory over Bournemouth. Smith and Randall were among four youngsters that Klopp heaped praise on following a certain training session with senior players. He told reporters at Melwood: "I'm not sure if it's okay that I say this, I'm not sure it will help, but pfft, what quality - I can't believe it!" Klopp's faith in the youngsters at the club may give Randall a chance to establish himself further next season, but the return to full fitness of Flanagan will not make this easy. Even so, a big season ahead for the 20-year-old. 6/10.
Steven Caulker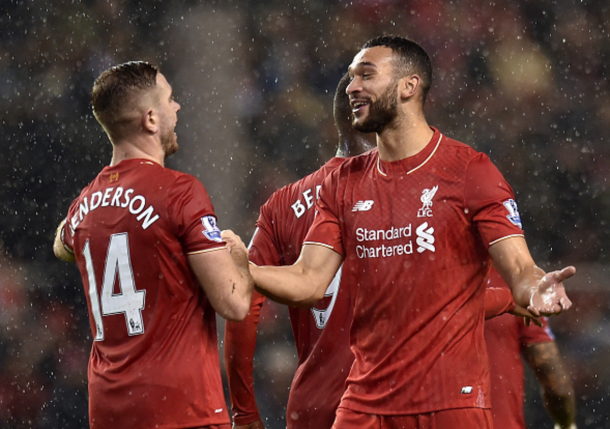 There was a slight temptation to place Caulker within the forwards section of this review, due to his cameos as a target-man during the late drama at Anfield against Arsenal and in that bizarre victory at Carrow Road. However, the QPR man was brought in as emergency cover for Liverpool during their hamstring-heavy injury crisis that hit Klopp's side in the winter months. As expected, his appearances were limited due to a return to fitness of first-team defenders and the centre-back's brief spell at Anfield will surely be remembered as little more than a funny footnote on the 2015/16 season. N/A.
Josè Enrique
The second Spaniard in this article finally saw his terrible recent few years at the club come to an end, being released from his contract this month. The left-back became known more for his exploits on social media and FIFA video games than his contributions on the pitch towards the end of his stay at Anfield, and the fact he was only given a mere glimpse of first-team action this season means he doesn't warrant a rating. N/A.
Tiago Ilori
The Portuguese central defender arrived at Anfield in 2013, yet didn't make his competitive debut until that aforementioned cup-tie in Exeter this year. His six-month loan spell at Aston Villa that saw him struggle to break into the first eleven of a team that was stuck to the bottom of the table all season provides some explanation for the lack of appearances of the defender who the Reds paid £7 million for. A terrifying amount of money to pay for a player whose Liverpool career is surely over. N/A.