Liverpool's swoop for James Milner in the summer of 2015 was seen as a smart and swift acquisition, with the former Manchester City midfielder's leadership and ability key attributes in his transfer to Merseyside.
Under Brendan Rodgers the former Aston Villa star struggled to maintain the form that has seen him become a mainstay in Roy Hodgson's England side but the 30-year-old thrived when new boss Jürgen Klopp took the reigns and propelled his ability to new heights.
Milner was an important figure in Liverpool's Europa League run, as the Reds made it to the final before suffering heartbreak in the 3-1 defeat to Sevilla. He picked up three assists across the two Borussia Dortmund fixtures and notched three goals throughout the competition.
However, despite this, his name has never been compared to the star-studded alternatives of Barcelona or Real Madrid such as Andres Iniesta or Cristiano Ronaldo, but in a peculiar announcement the Reds' No.7 is now at that elite level, according to UEFA.
James Milner fifth best player at Euro 2016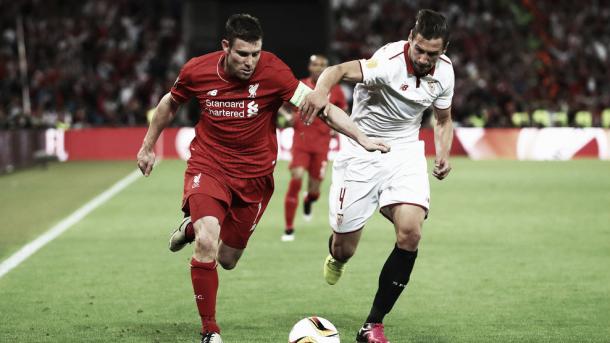 Sitting ahead of the former Leeds man to be named the best in-form players prior to Euro 2016 are the usual suspects; Cristiano Ronaldo (Portugal), Zlatan Ibrahimovic (Sweden), Antoine Griezmann (France) and Dimitri Payet (France).
Few would expect that such high-profile stars would be accompanied by Milner, who himself said of his footballing style before their Europe League Final clash with Sevilla he was a "geezer" in his "mining boots" from "Yorkshire" who is "lumping across a field."
You could be forgiven for not recognising the important role that the the vice-captain of the Reds plays but UEFA were keen to highlight his importance with their ranking which places the Yorkshireman higher than; Gareth Bale (Wales), Sergio Ramos (Spain), Mesut Ozil (Germany) and even Wayne Rooney (England); his country's captain, as the Manchester United forward was declared a lowly 91st out of the 100.
UEFA said that their "algorithm" uses "official player statistics" to "create rankings" based on "player's performances" given how Milner operated largely as a box to box midfielder his performances were deemed worthy enough to grant him his high placed evaluation.
The veteran recorded 11 assists and five goals in the Premier League season and created 61 chances along the way as he found a scintillating spell of form while often acting as the experienced leader due to Jordan Henderson's injury hell this term. Milner will be hoping to repeat this form this summer across the border to quench his national side's hunger for an international trophy.
UEFA continued as they said the "data" that was collected "was specific" for "each player type" such as "tackles" and "interceptions" for "defensive players" and "dribbles" and "crosses" were "core stats" for "wingers."
The governing body also admitted some shocks themselves as they said the "list" was "full of surprises" as "Bale was 12th" on the list while "Juventus star Paul Pogba" was "16th."
Where do the other Liverpool players rank?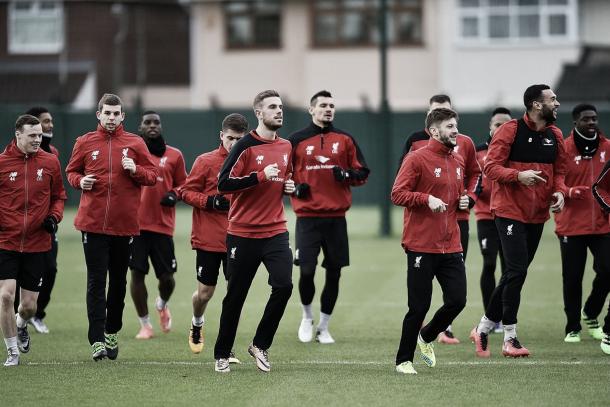 In great news for the Reds, they will be joint with SeriE A giants Juventus in sharing the prestigious honour of having the most amount of players representing their club as this summer's Euro 2016.
Both Liverpool and The Old Lady will have 12 players featuring for their international sides but where do the Liverpool players fit in amongst the top 100 rated by UEFA?
5th: James Milner (England)
46th: Adam Lallana (England)
56th: Nathaniel Clyne (England)
74th: Simon Mignolet (Belgium)
Sadly, Jordan Henderson, Daniel Sturridge, Christian Benteke, Joe Allen, Divock Origi, Danny Ward, Martin Skrtel and Emre Can all failed to make the 100 best-rated in the UEFA listing.