Money talks in football, and it is currently screaming at one of Liverpool's key players, as French giants Paris Saint Germain reportedly line up a bid for playmaker Philipe Coutinho.
The Brazil International is the subject of interest for manager Laurent Blanc as he looks to lure a star player to Paris to fill the void left by Zlatan Ibrahimovic's departure.
Coutinho to Paris?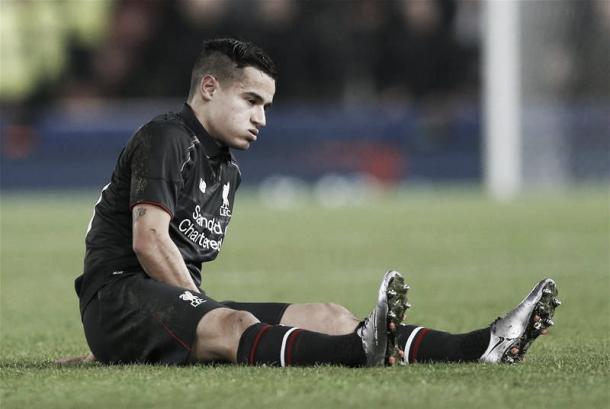 Liverpool fans must be cursing their luck as over the past few seasons they have seen many of their top talents leave while still at the peak of their powers.
Many Reds have been unable to come terms with the departure of Luis Suarez to Barcelona two seasons ago and the transfer link of Coutinho away from Anfield will come as worse news for some.
Coutinho cleaned up at the end of season awards
The midfielder picked up a quartet of trophies at this end of season player awards including; Player of the Year, Player's Player of the Year, Goal of the Year (vs Manchester United, March 2016) and Performance of the Year (vs Manchester City, November 2016).
In a standout year for the 23-year-old one of the top clubs in Europe have took notice, but no official bid has been made at this moment, but the Reds feel that it is only a matter of time before an offer will be on the table for their young star.
PSG, if they do decide to pursue the Brazilian international will likely be held at ransom if the player decides his future does indeed lie away from Anfield.
A price of £45m+ has been placed on the Magician's head but even a solid offer may not be enough to tempt owners Fenway Sports Ground to sell as, fellow Premier League side Manchester City have already been rebuffed as they claimed he was "not for sale."
The 2015 young player of the year Raheem Sterling was sold to the Sky Blues last summer for a English transfer record fee of £49 million as the England International faced backlash from fans for failing to commit his future which eventually forced the club's hand into selling the then 20-year-old to one of their rivals.
Jürgen Klopp sees Coutinho as an important figure in his Liverpool side and will likely be a regular starter for the club next season, but with no Champions League or Europa League, could this be an issue that a top talent like Coutinho feels may force him through the exit door?