Liverpool fans have awoken today with the thought of Philippe Coutinho leaving Merseyside no longer just a bad dream as Paris Saint Germain taken their interest to the next level.
The Ligue 1 champions remain keen on luring the Brazilian to Paris and have let their interest be known to the player's representatives as they prepare a big money bid.
PSG have spoken to representatives of Coutinho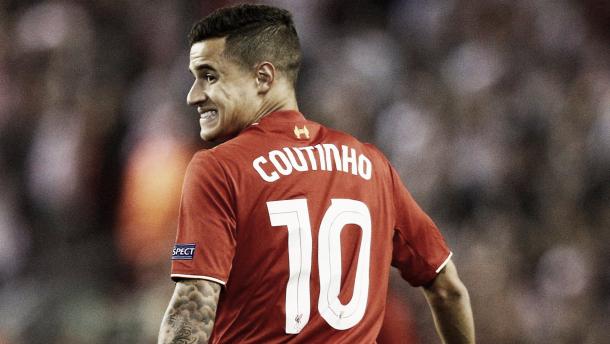 This transfer tale is beginning to shape up to be the saga of the summer with neither side prepared to give up easily as the Qatar backed club have met with the 23-year-old's representatives to discuss his potential move.
While no official or formal bid has been lodged the Champions League club are having the lure of European competition will be enough to convince the former Internationalize man to make the switch to the French Capital.
Liverpool have already lost both Englishman Raheem Sterling and former talisman Luis Suarez to Manchester City and Barcelona respectively with both players insisting the promise of European football was enough to convince them to leave Anfield.
The reds' no.10 was s standout player for the club this season which is the reason top clubs have taken notice as he notched up 12 goals across 43 appearances leading to him collecting a quartet of awards at the end of season annual ceremony.
Fan opinion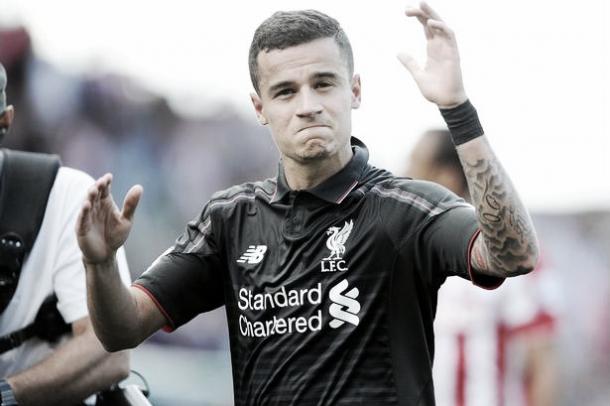 The thought of Coutinho leaving Merseyside has sent several fans into panic mode with some suggesting the club should immediately rid themselves of the play-maker rather than let the saga continue.
Despite no official comment from the midfielder or bid from the interested party, some fans on Twitter have voiced their opinion and are heavily in favour of selling their club's prized asset.
"I love(d) Coutinho but if PSG are interested and we can sell him for £40m+ we should do it in a heart beat." - @oliverpfisher
"If Coutinho wants to go, sell him - No player is bigger than the club... We will miss him but players can be replaced" - @MartySikora
"id sell Coutinho for £50m, great player on his day but the problem is that day doesnt come as often as it should." - @AshleyLFCDuncan
While the above noted valid points and reasons there are others that went into a full blown meltdown mode.
"If we sell Coutinho this summer I'll deactivate, it'll be the end of me." -@ffsPogba
"If we sell Coutinho I'll get in a microwave with a fork in my mouth" -@Lazallana
"Coutinho doesn't even deserve champions league football, was woeful most the season for Liverpool, snake if he goes to PSG." - @iNabber