The importance of this summer's transfer window for Liverpool has been emphasised countless times over.
Jürgen Klopp has already provided some impressive highlights since succeeding Brendan Rodgers as Liverpool manager only eight months ago, but the German can only take another man's squad so far.
Three senior signings have already been made, two from January in Joel Matip and Marko Grujic, while Loris Karius has also been announced recently. Yet a few more need to arrive through the Anfield gates as Klopp looks to construct a team totally in his image and completely in tune to his style of play.
You've got to get the outgoings right too
Inevitably, to ensure numbers in the Liverpool squad do not become excessive, there will be plenty of familiar faces bidding farewell to Liverpool. Klopp may desire a sizeable group of players, to ensure the Reds remain at their high-intensity best throughout the entire campaign, but even he will not need thirty senior first-team players at his disposal – roughly twenty-three to twenty-four should be expected, with a few youngsters competing on the fringes.
Moreover, the Reds do not have a limitless pool of money to spend from, and even though Klopp may not splash out on expensive superstars, the number of signings needed will ensure the spending escalates quickly – therefore Liverpool must sell, as most clubs have to, in order to balance the books somewhat.
Consequently, Klopp must decide, if he has not done so already, which Liverpool players currently at his disposal fit into his long-term plans and can succeed under him at Liverpool, playing his type of football.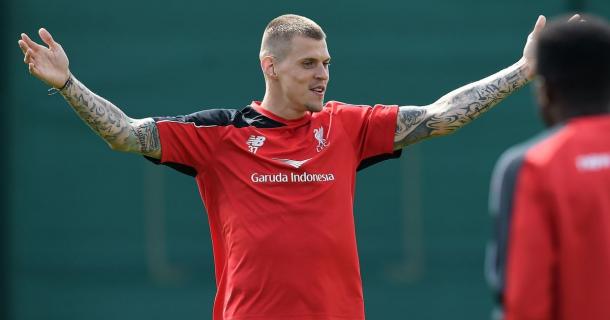 A headstart for Klopp
Having already had eight months to work with these players, Klopp should know their strengths and weaknesses, and therefore plan accordingly in the transfer market to react to where Liverpool have to improve ahead of next season.
This advanced preparation should place the Reds in an encouraging position, compared with Chelsea, Manchester City and Manchester United, who all might have new managers in place ahead of next season, but none have actually worked with their respective squads going into this summer.
Most Liverpool fans can recognise the obvious areas of improvement, such as left-back, but Klopp will target specific types of players in certain positions to set up his entire side as a pressing, rapid-fire counter-attacking outfit, whilst remaining calm in possession and strong in defence.
It may seem like the dream team, but clubs go about their football in different ways, and Klopp will need players to fit into his particular system – for instance a strong midfielder alongside Emre Can who can dictate play and provide a strong midfield partnership, compensating against the four attack-minded players ahead of the midfield duo.
Klopp's aura, along with Liverpool's history, are powerful attractions, but Liverpool will not secure all of their first-choice targets with competition for players intense among clubs, while geography, money and Champions League football all play additional roles.
Coutinho must be kept
However, what cannot happen this summer is the loss of players central to Klopp's vision for Liverpool next season, particularly those of obvious top-class quality.
Liverpool's recent history is littered with sales of their best players, as they have struggled to meet their previous standards of success, even against the Houllier-Benitez eras.
Xabi Alonso, Javier Mascherano, Fernando Torres, Luis Suarez and Raheem Sterling are all players who became stars with Liverpool, then left in big-money moves to Champions League clubs, while even the likes of Raul Meireles were similar situations, and the loss of Steven Gerrard was another huge blow to the image of the club.
The Reds cannot afford to lose any of their big-name players over the summer, as it will further damage Liverpool's ability to attract the signings needed by Klopp in his attempts to build a new era at Liverpool.
The positivity gained by his arrival, a world-class manager who many clubs would now love to have, and the achievements of reaching two cup finals in his debut season have to be built on by Liverpool this summer, and much of that optimism and good-feeling being transmitted out of Liverpool will be eroded if, for instance, Philippe Coutinho left the club.
Rumours have surfaced recently concerning the 23 year old Brazilian, with Paris Saint-Germain linked with a move, while Barcelona are long-standing admirers and departing right-back Dani Alves has encouraged his younger compatriot to join the Spanish giants.
Liverpool might be able to obtain a high fee for Coutinho's signature, even if he is more potential than proven quality at the moment, akin to Sterling. Regardless, if the Reds sold Coutinho, the impact felt in quality from his loss would not be catastrophic by any stretch, but it would be another player bred by Liverpool who then gives his best years to another club, while Liverpool begin the cycle all over again.
Under Klopp, this has to stop.
Liverpool can continue buying lesser-known players and turning them into world-class players (or players with world-class potential) but then need to retain them so they can enjoy their own period of sustained success.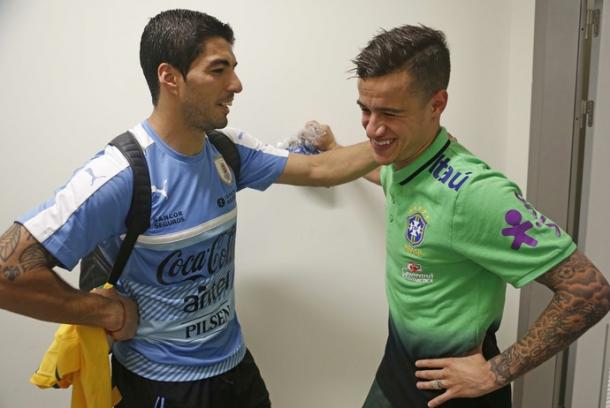 Money shouldn't be an issue
Money should not be an issue, given Liverpool's new stadium, healthy financial situation and the new, astronomical and ever-increasing Premier League TV deals.
Even if colossal offers are submitted for the likes of Coutinho, Roberto Firmino and Can, they are part of the base that Klopp wants to build a strong side around, therefore their importance to Liverpool goes beyond money.
However, such 'moneyball' strategies should be applied to players who could fetch big prices but whose fees do not reflect their status at the club.
Christian Benteke is all but certain to leave Anfield this summer, and could add £25m to Klopp's transfer kitty, a significant sum for his summer spending.
Meanwhile, Jordan Henderson faces an uncertain future with the club, and would also bring in a considerable fee, but his case is more complicated.
There are other midfielders ahead of him in the exit queue, such as Joe Allen, and Klopp will not conduct a fire sale. Additionally, Henderson is the Liverpool captain, so his sale to another big club would be a hard situation to spin in a positive light, even if he may not be first-choice next season.
Overall though, most understand that selling Henderson would not represent the same dilemma as releasing Coutinho to a Premier League or European rival.
Finally, Daniel Sturridge's future is another complex scenario.
He is, without question, Liverpool's best attacker and, when fit, their best player – the only figure you could argue for a world-class label.
Again, his sale would completely send out the wrong message to the footballing world, yet Sturridge is not the perfect Klopp striker, as his work-rate leaves a lot to be desired, and he cannot stay away from injuries.
However, in the Premier League, only Sergio Aguero can rival his quality as a predator inside the penalty area, and Klopp also has Divock Origi, Danny Ings and even Firmino as other striking options if he wants greater intensity from his frontman.
Furthermore, replacing Sturridge would be a nightmare, and the difficulty in acquiring an adequate replacement would be enormous. There are few strikers in world-football better than Sturridge – fewer still who are available, and it is hard to think of any who would sign for Liverpool this summer.
New gems must be paired with current crop of talent
Klopp could unearth a gem, but the loss of such a recognisably top-class player would be such a brutal blow before the start of the season, and almost certainly overshadow any good work Klopp performs in the transfer market.
Sturridge, Coutinho and the rest of Liverpool's cream of the crop have to remain at Anfield for the foreseeable future – otherwise Liverpool will forever be finding themselves back at square one over and over again.