As Wales celebrated their first win in a UEFA European Championship match a young man was celebrating a milestone in his professional career as Danny Ward made his first senior start for his country.
The youngster was unfortunate not to have kept a clean sheet but was still given heaped appraisal from his national side manager Chris Coleman who was full of joy following his side going top of Group B.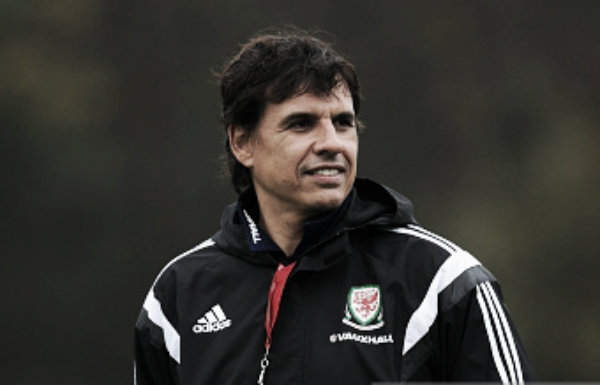 Coleman hails Ward
With regular no.1 Wayne Hennessey suffering an injury set-back the task of halting the Slovakia attack fell at the feet of young man Danny Ward who has now featured more times for his country than for his domestic club Liverpool.
However, the 22-year-old goalkeeper did a superb job and looked right at home in the Dragon's defence as they recorded a 2-1 victory in their tournament opener.
Coleman singled out Ward and hailed him as 'outstanding' following his performance and hinted that the former Aberdeen loanee could also feature in a much higher profile game this Thursday as they are set to take on England in their second fixture.
With Hennessey doubtful to be fit to make the clash the chance may once again fall to the youngster to lead his country in their first international tournament since the World Cup in 1958.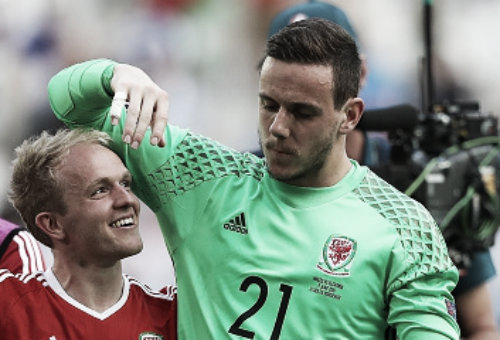 Coleman on Ward featuring against England
Coleman expanded on his comments following the victory with his delight in the youngster resonating from his voice as he 'stepped up' when his country needed him.
He said, "Danny (Ward) stepped up and to come in to that atmosphere and performed like that, I thought he was outstanding."
As Hennessey is still recovering Coleman said he said the prospect of his young keeper squaring up against many of his Liverpool teammates including Adam Lallana, James Milner, Daniel Sturridge, Jordan Henderson and Nathaniel Clyne may be cast into doubt based on his reaction to his current treatment.
He said, "It was such a big blow for Wayne and he is a big reason why we are sitting here." He added, "He is devastated to miss the first game, but we are not in a position where we could take the chance with him."
With regards to the Crystal Palace shot stopper being fit to take on Roy Hodgson's men he said that he has "recovered quickly" in the past so we are "hoping" that over the next "24" to "48" hours that he will be fit and "hopefully" he can play "some part" on "Thursday."