Liverpool's struggle to find a new club to offload outcast Mario Balotelli looks likely to become a summer-long saga after Besiktas denied any interest in the Italian.
The Liverpool Echo reported that the Reds were hoping that Besiktas would make an attempt to sign Balotelli after his agent Mino Raiola told Turkish outletSpox.com.tr that he was "quite sure" a transfer would happen.
Raiola added that the Turkish outfit's president had "assured" him in the past that the club "would do everything" to bring Balotelli to Istanbul, but their sporting director has since refuted such claims.
Rather, Besiktas are desperate to keep a hold of Germany international Mario Gomez - whose 26 goals in 33 games inspired them to the league title and booked his place in his country's 23-man squad for Euro 2016.
Erdal Torunogullari, the Besiktas sporting director, revealed that the club "know Raiola well" as he acknowledged the agent's comments that Balotelli "will go" to the Turkish Super Lig champions.
"But it's not like that," he said, insisting that the club are "not interested" and that instead, their "priority" is "to hold on to Mario Gomez."
He added: "This month will be decisive, everything depends on him [Gomez]. Only then will we decide what to do."
Liverpool desperate to find new buyers for Balotelli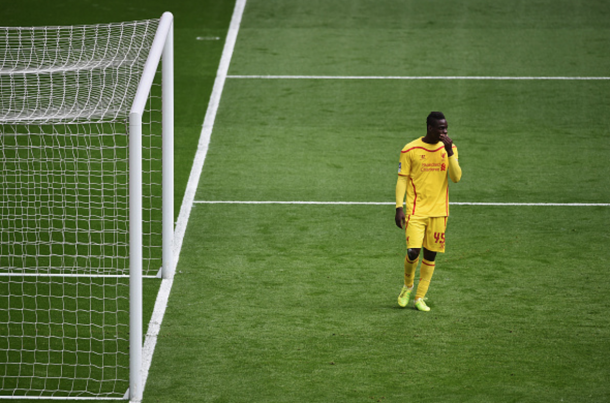 Balotelli spent last season out on loan at former club AC Milan, who decided not to make his return permanent after a measly return of three goals in 23 appearances in Serie A and the Coppa Italia, where they lost out to Juventus in the final.
That followed a maiden campaign on Merseyside in which the 25-year-old struck just four goals in 28 matches in all competitions and failed to justify the £16 million price tag Liverpool paid for his signature with a series of abject performances.
The Reds have been keen to find a new club for the striker ever since the climax of the 2014-15 season, with former boss Brendan Rodgers even leaving the striker out of their pre-season tour of the Far East and Australia last summer and forcing him to train alone at the club's Melwood training ground.
He has found himself cast aside under Jürgen Klopp, too, with the German dismissing Balotelli's hopes of returning to Anfield with the view that he would not fit into his style-of-play.
The Italy international's static displays were what frustrated supporters and staff alike in Balotelli's first season at the club, the striker showing little willingness to apply the work-rate asked of him by Rodgers.
It is therefore no surprise that Klopp's refusal to give Balotelli a second chance, with the striker - whose image off-the-pitch has put off plenty of clubs who see him as a gamble - showing no signs of maturing enough to begin cashing in on his obvious potential.
It is understood that clubs from the Chinese Super League showed interest in Balotelli earlier this year, but he is keen to stay in Europe at this stage of his career - though it seems he may have few other options.