As we've expected for a couple of weeks now, Sadio Mane is a Liverpool player. The Reds announced their capture of the 24-year-old at Midday on Tuesday, for around £30 million.
Much has been said, and will be in the coming weeks, over whether or not Mane is worth the money, or if there were better alternatives out there.
This isn't the piece for that, however. Now he is a Liverpool player, and it's going to be intriguing to see how Jürgen Klopp uses him, having finally got his man.
Lallana likely to drop out of the starting XI
With a large sum spent on him, the third biggest in Liverpool's history, it'd be naive to debate whether or not Mane will feature in Klopp's first choice team, when everyone's fit.
The German is likely to continue using a 4-2-3-1 going into the coming season, so you'd imagine that Mane would replace one of the three player's playing behind the striker, as it's unlikely that he's been bought to replace Daniel Sturridge and Divock Origi as the leading striker's.
Therefore, Adam Lallana is the obvious dropout. Roberto Firmino is the perfect Klopp player, and will likely retain his place, whilst the only way that Philippe Coutinho won't be in the team next season is if he is at a new club.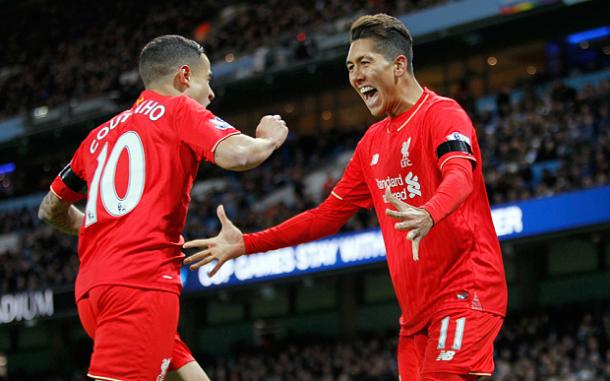 Where in the 'three' will Mane play?
Although his strongest foot is the right, Mane has talent with both feet, and played most of his football out wide for Southampton on the right wing.
Therefore, you wouldn't be surprised to see him line up their for Liverpool, with Firmino as the central attacking midfielder, and Coutinho to the left. This gives Liverpool balance with Mane playing on the wing of his strongest foot, whilst Coutinho can cut in from the other side. In addition, Coutinho and Firmino would be allowed to retain the position's they played in towards the end of last season.
However, there is always the option that Mane could switch sides, cutting inside from the left onto his natural goalscoring foot. This would likely mean Firmino moving into a striking role with Coutinho central, or one of the Brazilian's not being in the starting 11, with neither having any desire or skill when playing on the right.
There is always the option that he could play off the striker, using his pace to get in behind a defence centrally when the main striker drops deeper to hold up the ball. This would be a more effective option when Origi plays as the lone frontman, as he's got the physical prowess to utilise Mane's off-the-ball runs.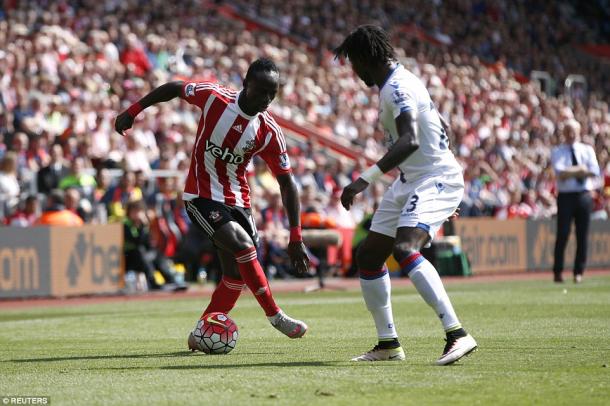 Unlikely, but Mane offers further flexibility in striking role
There is always another option, should Klopp ever want to use two striker's. Mane has played as the lone frontman several times for Southampton, so whilst he's unlikely to do that for Liverpool, he could serve in a two should the match demand it.
Lining up alongside Sturridge or Origi, with Firmino in-behind and Coutinho in the number eight role that served him so well during the 2013-14 campaign, Mane's pace and movement would be of benefit were the Reds looking to stretch a defensive block during a period of a game, using a diamond formation.
It's unlikely he'll be used as a lone forward, but one option that could be explored is using Sturridge on the right sometimes, where he played for England during Euro 2016, showcasing his eye for creativity as well as for goal.
Conclusions drawn, he gives options aplenty...
So, in all likelyhood, Mane will line up on the right wing in Klopp's preferred 4-2-3-1 formation, but it won't always be that way, mainly due to the different options that he gives his new manager.
Liverpool have been in desperate need for a quick player that can score goals from out wide for some time now, and Mane might be the player to deliver, from either wing.