Liverpool defender Mamadou Sakho could finally learn his fate regarding a failed drugs test on Thursday, as a formal date for his UEFA hearing has finally been set, some 11 weeks after he was initially suspended by European football's governing body.
A long story...
Taken for a drugs test after the Reds' Europa League tie against Manchester United in March, Sakho tested positive for a banned 'fat burner' substance, and was suspended for an initial 30 day period after declining to have his B sample tested.
That suspension expired over a month ago, but Sakho was left with no clearer picture as to the future of his career as UEFA continued to gather evidence.
It originally looked as if the Frenchman was certain to have the book thrown at him, with a ban of between six months and two years extremely likely, however things have changed as the saga has gone on.
Sakho's lawyers, said to be increasingly confident of getting their client off the charge without a ban, will travel to France with him for the hearing, having claimed that the substance the defender took shouldn't be on UEFA's banned list due to it's nature. UEFA clearly took this opinion seriously, having sent their own medical researchers away to investigate this claim.
The decision has large consequences
Sakho has already suffered from his 30 day suspension alone, missing the end of Liverpool's domestic season and the Europa League final, whilst the saga prevented him from being selected for France's Euro 2016 squad.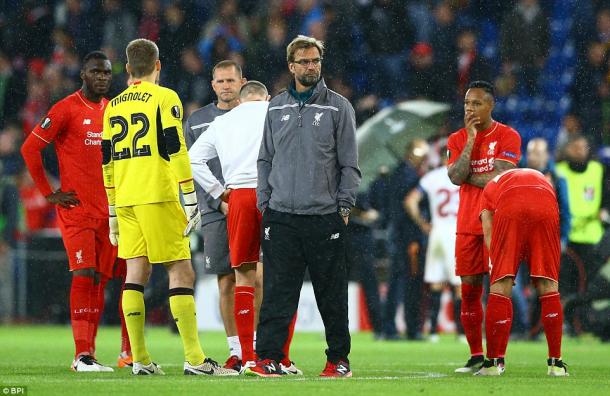 The results of the hearing not only have great implications for the defender, but for Liverpool and manager Jürgen Klopp. If he isn't banned, it'll be the best news possible, as Klopp will have his first choice centre-back available and back in the fold fairly early on in pre-season.
However, if UEFA do decide to impose a ban upon the Frenchman, Klopp will likely have to go back into the transfer market to purchase another centre-back, given that Martin Skrtel is expected to leave the club in the coming weeks.