Jürgen Klopp declared himself satisfied with his first glimpses of Liverpool's summer signings as they helped their side beat Tranmere Rovers 1-0 in their first of nine pre-season friendlies.
Loris Karius, Joel Matip and Sadio Mane all made their uncompetitive debuts for the Reds at Prenton Park on Friday night, with Danny Ings' late half-volley enough for victory.
Though the trio only played 45 minutes, as Klopp fielded two different XIs in either half, Mane in particular made a strong impression on his maiden appearance.
The £30 million winger, who only joined the club from Southampton a couple of weeks ago, was one of the Reds' brightest performers in the first 45 minutes as he repeatedly cut inside from out wide and caused all manner of problems to National League outfit Tranmere's back-line.
On Mane's performance, Klopp said: "I was quite satisfied. He had an exciting week or 10 days," before explaining that he looked sharp because he "trained a lot in his break" and "did what he had to do" to remain fit.
"He is a very, very nice guy and a good football player," Klopp added on the Senegalese international, insisting that he "really played a good game" given that he had "really tired legs" from an arduous few days of pre-season training.
The Reds boss continued: "He could have scored, could have done one or the other thing a little bit better, but he was fine."
Boss: Ings must focus on getting back to full fitness
Klopp also had praise for match-winner Ings, who followed up a cameo off of the bench on the final day of last season by featuring for the entirety of second-half and scoring the game's only goal 11 minutes from time.
The striker, who is keen to make an impression having missed much of last season after injuring his cruciate ligament in his first training session under the manager in October.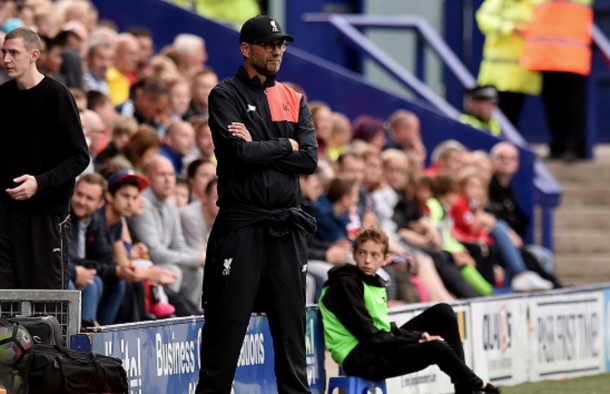 Klopp insisted that "with his qualities" Ings "will score goals in the future" under him, saying that he "can imagine it's a special day" for Ings after "the last year and so on."
He pleaded with the England international not to "put too much pressure on himself" and instead just to "enjoy the game" and "get fit after the long, long-term injury he had."
Klopp said that before Ings can get back to working his way back to his best form, he must "get back into 100 per cent shape" and will need "a long period" of time in order to do so.
"We are on this way and we'll work together with him," said the German, who praised Ings' "nice goal" and said he had "other big chances" and will be "really happy" with his individual performance.
Klopp insisted that the entire squad, Ings included, have "a really long way to go" across pre-season, in which the 23-year-old will take triple training sessions with his teammates, and said: "We have to use this time."
Mane leaves mark on Klopp with first-half appearance
Also quizzed about Karius, who made his first cameo after officially becoming a Liverpool player earlier this month following a £4.7 million move from Bundesliga outfit Mainz.
Klopp insisted that his countryman, who is expected to challenge with Simon Mignolet for the No.1 spot next term, is "a good goalkeeper" and said that there "is no doubt about this" which is "why we made the transfer."
Another recruit from his homeland, where Klopp managed both Borussia Dortmund and Mainz, Joel Matip was also praised by Klopp. "He had a little surgery during the break," the manager acknowledged, insisting that he had "a scre in his ankle" which had to be taken out "because it was an old injury" which "got a little bit of an infection."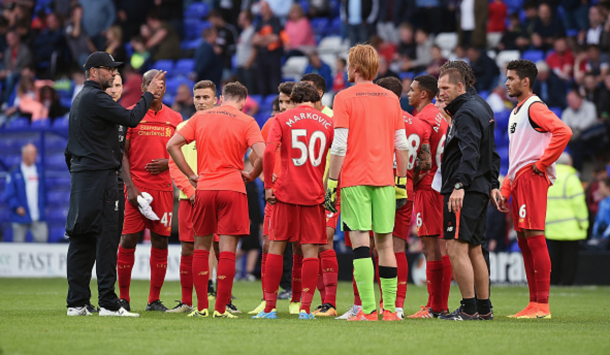 "He's only been two weeks in training," Klopp revealed, insisting that Matip - signed on a free transfer from Schalke - "couldn't jump" which he said is "actually one of his big strengths" and explained that was why "he lost one or two headed challenges."
The Liverpool manager however said that is simply "how pre-season is" and said they will "work on it" over the next few weeks, "or ignore it or whatever [is best]."
"Sadio was the most impressive player in the first-half from the new players because he had really good moments," Klopp continued, praising the forward for linking "brilliantly" with forward Roberto Firmino.
Klopp, who said their link-up "was really good and everyone could see it", called it "a good transfer" and said, having seen them plenty in training recently, it "looks like we have [made] a few good transfers."
Klopp considering loan moves for number of players involved against Tranmere
The win over Tranmere also saw a number of younger players given minutes, with Trent Alexander-Arnold's industrial run helping to create Ings' goal and Ben Woodburn, just 16 years old, impressing alongside the goalscorer up front.
With midfielders Ryan Kent and Ovie Ejaria also among the Reds' stand-outs on the night, Klopp insisted that they will make decisions over whether any members of the squad will spend time out on loan next season.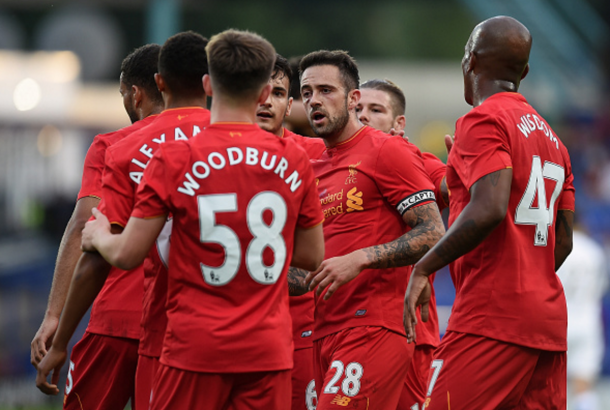 "All these players that came back from loans are in the squad at the moment," he explained to reporters after the final whistle, saying they will "have to see" whether certain players need to go out next term.
Klopp insisted that his job is "to give them the best training" possible and said "in the end" they may "have to make decisions" because against Tranmere they had "20 [players]" with "three or four at home" and 14 still on [holiday]" which he said is "100 per cent too much" as 38 in total.
"We will have to make a few decisions," he admitted, before adding that "each club that takes a player" from Liverpool "can be sure" that they have had "two or three weeks of really hard and intensive training in his legs" and "will be as fit as possible" for the campaign ahead.