Cameron Brannagan believes this summer's pre-season is "massive" for him as he looks to impress Jürgen Klopp and cement a place in his first-team squad for the 2016-17 season.
Liverpool rejected an offer from Championship side Wigan Athletic for the midfielder, both on a permanent and a temporary basis, with Klopp presumably seeing a place in his plans for the precocious 20-year-old.
Brannagan made his first-team debut last September under Klopp's predecessor, coming off the bench against Bordeaux in the Europa League group stages opener.
He followed that up with a handful of appearances in domestic cup competitions, before making his bow in the Premier League to take his tally up to eight come the end of the campaign.
The midfielder was also named as part of the starting eleven for the Reds' opening pre-season friendly against Tranmere Rovers as he looks to build on the impression he made in his few displays last term.
Midfielder keen to impress Klopp over next few weeks
"Hopefully I can work my hardest in the games and in training and try to prove what I'm about," Brannagan added, acknowledging that "the gaffer is watching" and that he "might get a chance this year."
But he knows there will be plenty of competitions for places, admitting that "there are a few lads up here this year" as he explained: "Some of the younger lads are here, the older bunch as well and some of the players who were out on loan [last season]."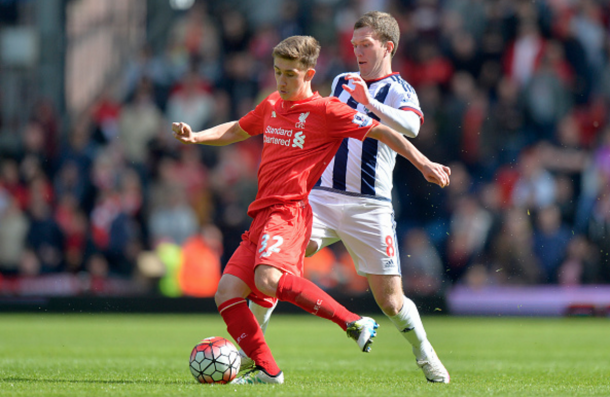 Reds' Academy graduate Brannagan said that he must ensure he stands out because "everyone is dying to impress the manager" and the entire squad are "keen to get going."
He insisted that in training everyone is "working so hard" and "running their socks off" to catch Klopp's eye, insisting that the players are trying "to get fit" in order to play to their "best potential", which Brannagan believes they must to make their mark in the warm-up friendlies.
"Being fit helps you do that," he continued, saying that "especially at the end of games" full fitness is required "when it's hard and you can dig out a result." The Reds' No.25 added that it's "always good to show the manager at that time that you're still ready to go."
Brannagan prepared to go out on loan if needs be
The Manchester-born midfielder, who has been at the club since the age of five, was praised for having "everything you need for a midfield player" after Brannagan put pen-to-paper on a new contract back in October to commit his future on Merseyside until 2018.
Regardless, Brannagan is prepared to go out on loan should his development require a move elsewhere.
He insisted that he is still "only a young lad" and that "loans are a big thing" at his stage, because they offer "going out and experiencing what it's like to play" at a more competitive standard than Under-21s level can offer.
"I don't really know what I'll be doing yet," Brannagan admitted, insisting that he will "speak to the gaffer about it" in his own time and will be "happy to talk about it" whenever the Reds boss wants to speak to him about his future.
In the meantime, the player promised to "keep training and working hard" and then to "try to impress the manager" as much as possible in their pre-season friendlies and "see where it takes" him.