Somewhat inevitably, another Southampton player has signed for Liverpool this summer, and it's a player who always caused problems against the Reds, Sadio Mane.
Joining the club for a fee rumoured to be around the 30 million pound mark, in today's market, the price is the least of the clubs concerns and when talking of his quality, the ex-Salzburg forward is surely worth it.
A real menace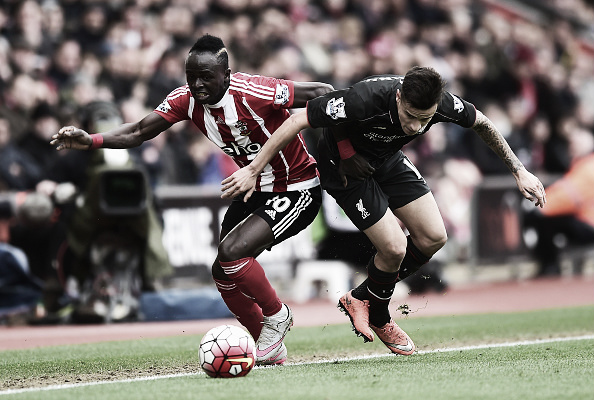 In what looks like a perfect signing for Jürgen Klopp, Mane is one who will definitely fit straight into the team's mentality of high-press attacking. He's got it all in attack, goals, assists, flair and his strong running on the ball is one of the main reason's he is such a perfect Premier lLeague player and who will now look to cause the defences across England a great deal of trouble in a red shirt. "He has lot of quality and has a very good goalscoring record" said his new manager.
As it is always the case, a new signing will always threaten a player in the team and in this case, it may well be the all-action midfielder Adam Lallana, whose season took a turn for the better under the management of the passionate Jurgen Klopp, he complemented the talents of Roberto Firmino and Philippe Coutinho very well and was key to the side that reached the finals of the Capital One Cup and the UEFA Europa League last year.
The midfielder didn't have the best of starts under ex-manager Brendan Rodgers and fans were wondering if he'd ever live up to his £25million price tag, but under Klopp, he was a different player, he created chances, scored goals, made tackles, he was relentless in every game, his manager had taken a special liking to the player and was definitely a positive influence on him.
The manager's favourite
​If we take a look at both players in comparision, Mane beats Lallana in an attacking sense and it's the Englishman's brilliant work-rate that kept Liverpool going last season, but when on the top of their game, Mane beats his teammate, he has goals to his game, skills and his speed with the ball is at times, just brilliant.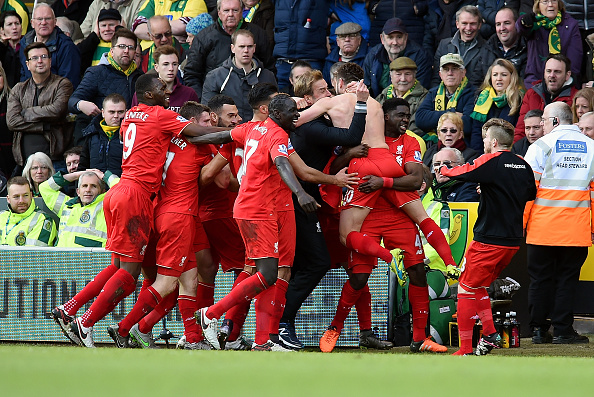 Mane and Lallana have similar positional flexibility, but Mane is more effective in the final third, he gets past defenders, cuts inside, can play out wide as well, delivering crosses in, but it is unlikely that we would have to do that as Klopp's style is more of a central approach and not giving the opposition a moment's rest. However, it will be disappointing if Lallana does lose his first team place as he definitely has more to give to this Liverpool side, perhaps now from a substitute's role.
He played off the right hand side in a role that was similar to Mane's at Southampton, but always played more central to give Nathaniel Clyne the opportunity to bomb forward from the back and deliver dangerous crosses. It's fair to say that Lallana is a good 'Klopp player', but it's understandable that Klopp would want Mane to play in his starting eleven, he has been following the forward for the past four years, his performances for RB Salzburg and at the 2012 Olympics and most recently for the Saints' encouraged Klopp to sign him up for the club.
It will definitely be interesting to see what Klopp does with the two players, or maybe he can even find a way to make them work together, we will have to wait and see, but what can be said for certain is that the German is leading this club into an exciting era, and one that will hopefully be highlighted by trophies along the way.