Liverpool coach Peter Krawietz lauded the advantages of tough pre-season training and a whole host of friendly matches in an interview with the club's official website.
Krawietz, one of Jürgen Klopp's assistants, is part of the coaching team that will put Liverpool's players through a rigorous pre-season training schedule this summer, complete with nine friendly matches.
The Reds have already played two of those, seeing off Tranmere Rovers and Fleetwood Town, with Wigan Athletic next up on Sunday. After that they'll play Huddersfield Town, before flying to America for three matches before returning to Europe to play Barcelona and Mainz ahead of the season opener against Arsenal.
Reds will use pre-season wisely
Whilst all of this may appear a little too much to the naked eye, Krawietz was assured in saying that "we have to build the base for our physical shape", and to do this they "have a lot of work to do, and it is very, very important."
He explained that due to the long season, running from August until May, the Reds must "build the base for the rest of the season" in terms of their fitness levels, meaning that training during the season can be focused on skill and tactical based methods.
"It will be a long season, we know that, because there's no break until the end of May," said Krawietz, adding; "We know we have to do nearly everything we need on the pitch, and therefore we train a lot – we train long, we train hard and we train often."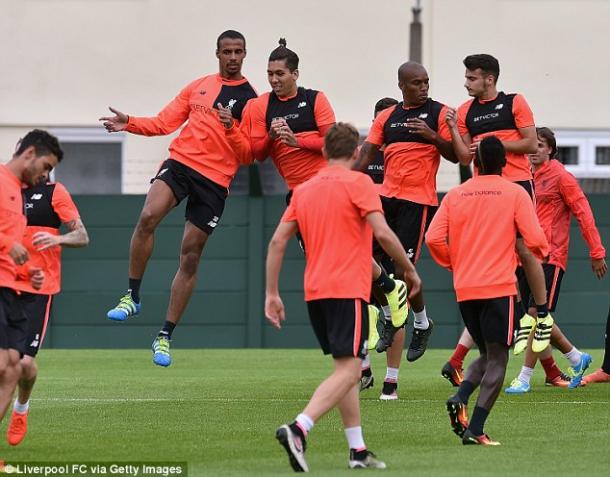 Krawietz on his first pre-season on Merseyside
Alongside Klopp, Krawietz only arrived at Liverpool in October last season, following the his fellow countryman through the door after Brendan Rodgers was sacked.
Due to this, the new coaching team - who were said to be disappointed at the levels of fitness they found the Liverpool squad in - are only just experiencing their first pre-season on L4, implementing their fitness methods for the first time.
Krawietz spoke about the potential effect that this new training will have on the squad, saying that they will see the effects "hopefully soon". He went on to say that through putting in the hard work, they'll "force our development".
"Because we believe in training and we believe it's possible to develop a team. This is what we want to use," he concluded.