He has battled through injuries ever since his debut in 2011 under club legend Kenny Dalglish, but this season under new boss Jürgen Klopp, 'Scouse Cafu' might fancy his chances of first-team football again.
The defender enjoyed a breakout at left-back a few years ago and with Liverpool struggling to bring in transfer target Ben Chilwell, could Flanagan challenge first-choice left-back Alberto Moreno for his place?
The Spaniard has looked unconvincing in defence, yet enjoys a first-team status due to the lack of any real competition - but Flanagan could yet provide exactly that with the club having rejected an offer from Celtic recently, with the local-born defender in Klopp's plans.
Steady beginnings
Flanagan has never had a consistent run in the first-team, a big reason for which has been his recurring injuries, but whenever the Englishman has played, he has never given less than his 100% for the team.
He played the full match on his debut against Manchester City, his performance on the day was "really encouraging" according to then manager Kenny Dalglish.
After his debut, season after season, he was in and out of the first team, although he never gave up and when he was fit, the team knew they could always depend on him.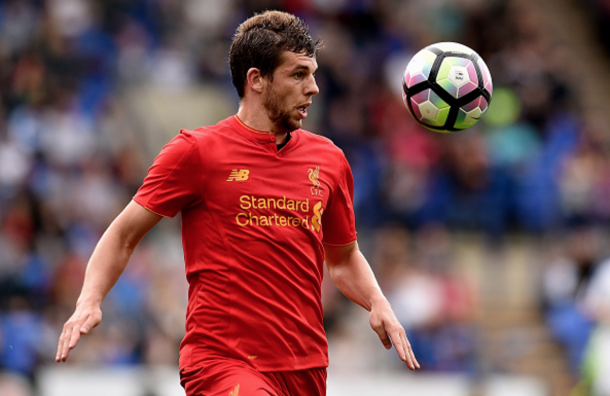 Flanagan has long been praised for his speed, strength, work-rate and determination. The Brazilian great Cafu once said that Flanagan was his "successor" due to their similar styles of play. Although primarily a right-sided player, Flanagan is quite versatile and can play comfortably on the left as well.
He featured there prominently in the second-half of the Reds' infamous 2013-14 campaign where they came oh so close to ending their wait for a Premier League title, Flanagan earning plenty of plaudits for his accomplished performances.
Challenging for a place
Alberto Moreno has been Liverpool's first choice left-back ever since his move from Sevilla in the summer of 2014 and while he may not be the most dependable in defence, the Spaniard's contribution in attack with his pace and overlapping is admirable.
He will now have competition from Flanagan, who is nearing full fitness for the first time in almost two years and will definitely not want to be second-choice.
It has been five years now since Flanagan made his debut for Liverpool, He has never left the club on loan to get first-team football, which is a credit to his desire to play for Liverpool and only Liverpool.
Klopp, who sees a place for Flanagan in his side, certainly might like to see some more competition in his defence as he looks to get more out of Moreno's defensive capabilities.
Also bringing Flanagan gradually into the first-team, so as to maintain his fitness and keep his options open, it appears Klopp has decent options available despite his ongoing chase of Chilwell.
Also, now that Jose Enrique has left, the young Joe Gomez has been touted for a first-team place. The German will feel he has enough depth in defence to withstand a season which fortunately does not have any Europa League action for the team to worry about.
Either way, it should be fun to see the tussle between the Scouser and the Spaniard this coming season, but will it be Flanagan or Moreno who holds down the left-back spot?