Jürgen Klopp has suggested he may have to extend pre-season for the Liverpool players returning to his squad from international duty.
The Reds' England contingent reported back for club duty on Thursday, joining their teammates for a light session at Stanford University just hours after the squad had landed in California.
In the coming days, the remainder of Liverpool's internationals who represented Belgium, Wales and Germany respectively at Euro 2016 over the summer, will also return to the fold.
But with the majority of Liverpool's squad having been in training for three weeks, playing four friendlies, Klopp has suggested work might need to be done to ensure all the players are fully fit for their first fixture of the 2016-17 season at Arsenal on August 14.
Reds boss proposes idea of elongated pre-season for Reds' returning internationals
The German was asked whether he expects his squad to be fully prepared for the start of the season after their 10-day tour, but insisted that it's "not possible" they will be because afterwards they still "have another 10 days or more" before their first Premier League game.
He insisted that their programme is still "quite intense" after their return to England because they have "two games against Barcelona and Mainz" and then "another full week" before taking on Arsenal.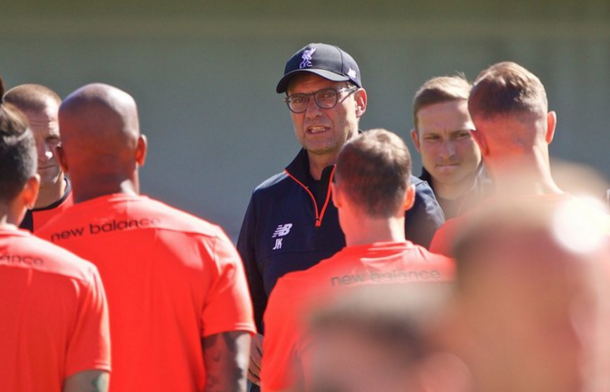 Klopp explained that they must "use this time" and suggested that they might even have to "extend the pre-season" for the players "who come later" by "another week or two" although it depends "on what shape" they will re-join the squad in.
He revealed that in his last two seasons with his former clubs it "was always like this" and his squads "had the highest physical level" in training because "they fulfilled the plan" given to them by the manager and his staff.
"Now we have to see what these boys did and we have to take them from the position where they are and bring them to the best shape," he continued, saying that it might take "a week or two" for them to get the club's internationals to full fitness.
He admitted that, at the moment, he has "no idea" what his team will be for the opening day of the league season but insisted: "We will have a team for the Arsenal game and the Burnley game and the game after that. We will always have a team that is ready."
Klopp: We must use this time we have with the squad well
This summer has given Klopp his first taste of pre-season as a Liverpool manager after only being appointed last October.
Last term, he had very little time in training to implement his methods - taking charge of an incredible 52 games despite his predecessor Brendan Rodgers overseeing their first 11.
On the "big difference" of having weeks to work with his squad, having had little time to do so last season with games every three or four days, Klopp hoped that the squad "will be complete" by the end of the tour.
He explained that they only have "a very young group" at the moment as they wait on all of their internationals to return, but insisted that "it works" and though they "haven't played too often together", they have "had a few good situations, some good passing and some good movement."
"You can see we work together and I like this, but now we start nearly a new pre-season with all of the other players," Klopp continued to Liverpoolfc.com, adding: "They start at nil, if you want."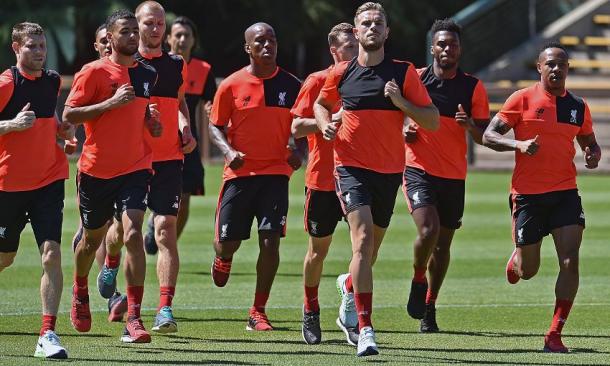 The Reds boss revealed that the players coming back from international duty have "only had three weeks off" and "should have trained the last eight or nine days already on their own."
Klopp believes "that will help a lot" and means that they can "start a little bit early with the tactical side of things" which he declared will be "very important" going into the new campaign.
He vowed that the sessions will be "intense for all of the players, for sure" and looked ahead to "some interesting games" which he also says will be "intense."
However, he said that it's "very important" Klopp's backroom staff and the squad "use the time really well" to fully prepare for the 2016-17 season - which is just over three weeks away.
Klopp relishing "exciting" opportunity to witness club's support across the Atlantic
On what he and squad will take away from the experience of playing in the States, Klopp admitted that "everybody" has told him "how big the club is" and how "you get a feel of how big it is" in places like Asia and America.
He called it both "good" and "really exciting" that they will "get a first impression of how it is in other countries" and said it will "give us a push" and "especially the new players."
"It will tell them a lot about the club - the size and the importance of this club," he added, suggesting that sometimes "you have to leave the country to see it" and that they will "see how it feels" to play for the club.