Jürgen Klopp insists that Alex Manninger's arrival at Liverpool will see the veteran act as much as a coach to the club's younger goalkeepers as well as a trusty third-choice back-up.
The Austrian 'keeper signed a one-year deal with the club on Friday, subject to international clearance, to come in as an experienced stand-in behind Simon Mignolet and Loris Karius.
The experienced 39-year-old has represented Arsenal, Juventus and Augsburg - whom he was released by at the end of last season - and is seen by Klopp as the perfect man for the Reds' other shotstoppers to learn from.
Speaking to Liverpoolfc.com, the Reds boss explained that Manninger has "played at a high level" for "some very big teams" in the top divisions of "England, Germany, Spain, Italy and Austria" which "not many people can say."
He insisted that with his addition to the squad comes "great experience" as well as a player who "every day will show what a great professional he is" and will be "important for the squad."
Manninger signing the "best solution" for Liverpool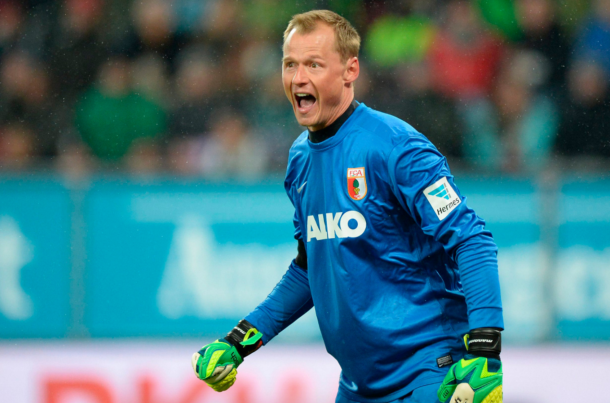 Klopp referred to the fact Liverpool have sent goalkeepers Ryan Fulton, Danny Ward and Adam Bogdan out on loan to clubs in the Football League for them to "get games."
He hailed the importance of spells away for regular first-team football, saying that "in this position" especially it's "important" because otherwise they would "only come off the bench if there is an injury or a red card."
And on Manninger's arrival, the German referenced the changed rules which mean they "cannot bring an Under-21 goalkeeper back from a team in England during the season" even if they "have a problem."
He said that left them needing to "make a decision" to bring in reinforcement, adding that they needed to either "keep somebody back" to "protect" themselves in case of an injury crisis or "bring in someone else."
Klopp insisted that in a new goalkeeper they needed someone to give the side "experience" and who wouldn't demand regular minutes, calling it "the best solution" to allow the club's young 'keepers "to develop."
He said that "this way" is "good for everyone" and declared himself "really happy" that Manninger "comes into the group."