Georginio Wijnaldum's versatility will stand him in good stead at Liverpool, according to Jürgen Klopp, who hailed the midfielder's ability to "perform in different positions."
The Dutchman became the club's seventh signing of the summer when he sealed a £25 million move from Newcastle United last week.
The 25-year-old, who scored 11 goals in his first season in the Premier League last term, adds depth in a number of different positions - not least in the No.10 role and wide positions.
But central midfield is expected to be Klopp's main starting berth, with Liverpool having turned to Wijnaldum after their failure to push through deals for other targets.
However, Klopp declared himself delighted to have brought the Netherlands international into the squad and lauded about the different qualities and abilities that Wijnaldum will add.
Klopp excited about the possibilities that Wijnaldum's versatility creates
After completing the deal, Klopp called himself "very" pleased to sign Wijnaldum, explaining to Liverpoolfc.com that finding a player "for a position where you think he could fit really well" is a moment "when you feel really good."
On transfers, the German spoke about how some deals can take a long deal to get over the line but that "in this case, it actually went really quickly." Klopp said he's "really happy" about how quickly it was wrapped up because "each day we can work together helps all of us."
He insisted that the Reds' new No.5 "brings some things into the squad" that "we didn't have before", as he suggested fellow summer signing Sadio Mane - who cost £30 million - also does.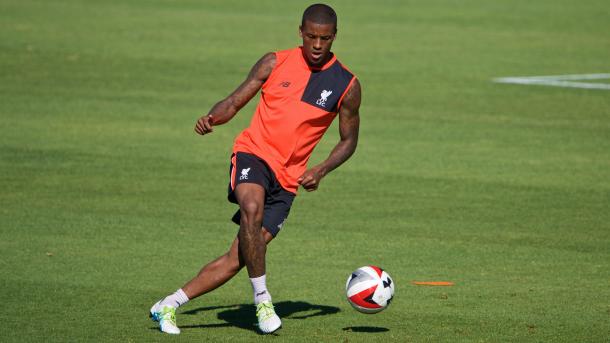 Klopp explained that he doesn't necessarily mean there's no "quality" in his squad, but that the arrivals of Wijnaldum and Mane bring "a different natural skill and style of play" which make his options "really interesting."
"New things have two things to do. To perform at the highest level an dto push all of the other players," insisted the Reds boss, "That only works with quality."
He said that they haven't "signed one player" who will be "fourth choice in their position" in the squad, despite acknowledging that back-up goalkeeper Alex Manninger "is not here for challenging" Simon Mignolet or Loris Karius.
On Manninger's role in the squad, Klopp revealed he is at the club for "helping and developing" the club's other 'keepers and to allow the club "the opportunity to send the young lads on loan or let Shamal [George] play in the Under-21s."
Klopp explained that he put a lot of thought into each and everyone of their summer signings as he acknowledged Wijnaldum's prior experience of being "captain of PSV Eindhoven" who were "the Dutch champions" at the time.
He said that at such a young age being the captain "doesn't happen too often" but hailed his new midfielder as "a real footballer" who has "a special kind of football smartness."
After holding discussions together over the club, Klopp said that they "both felt pretty good after the talk" and "both convinced" that it was the right move for the player and the team.
I've followed Wijnaldum since his days at Sparta Rotterdam's youth Academy, says Reds boss
And the manager even admitted that he had known of Wijnaldum "since he was a youth player at Rotterdam" because he enjoys "watching players and following their way."
"Last year I had no opportunity [to sign him] because I had no club," Klopp said, with Wijnaldum then signing for Newcastle United for £14.5 million.
He admitted that he "didn't know in the first place that he played there" until his Liverpool side met the Magpies in a Premier League fixture in December.
Though he said he "didn't watch him too much" for Newcastle, instead relying on the analysis of his scouts and backroom staff, he insisted that he "never forgot how well he performed at Eindhoven" as well as "a very young boy in Rotterdam."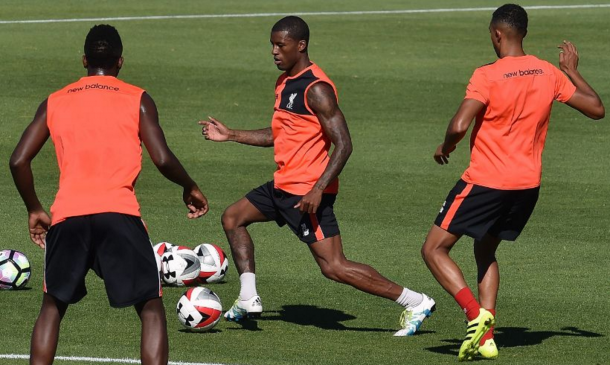 Klopp called his performances and progression back then as "quite impressive" and said that thanks to Wijnaldum being "really versatile" then he "should work" in his team.
He hailed the importance of this because he said that they won't "have a squad with 35 players" and so will need players "who can play in different positions" and "can really perform in different positions."
"For him, it's quite easy," Klopp continued, insisting that he is "a midfield player in different positions" and "especially [in] the centre." But he also added that "the biggest difference to a lot of others" is that he can comfortably "play on the wing too" and said: "Together with our other players, for sure he will help us."