The chance to work under Jürgen Klopp was what convinced Georginio Wijnaldum to choose Liverpool over any other club, the attacking midfielder has said.
Amidst interest from Tottenham Hotspur and Everton, Wijnaldum opted to move to Merseyside in a £25 million switch from the relegated Newcastle United.
The Dutch international decided upon his next destination after a personal meeting with Klopp - which convinced both of them that it was the right move for both parties.
The 25-year-old was persuaded by the words of the Reds boss, whom he revealed said he "really wanted" him as part of his squad.
Klopp enticed me to this club, says Wijnaldum
Wijnaldum told the Liverpool Echo that after speaking with Klopp, he felt "really good" about their future together and explained: "He gave me a lot of confidence because he said he liked my way of playing football."
He explained that Klopp told him he was a player and a person he "really wanted to have in his squad" which the No.5 called "always good to hear" and said made him "happy."
He also said that the words held greater gravity coming "from such a great trainer like Jürgen Klopp" who, according to Wijnaldum, "showed how good he is at Borussia Dortmund" with "all the success" he enjoyed.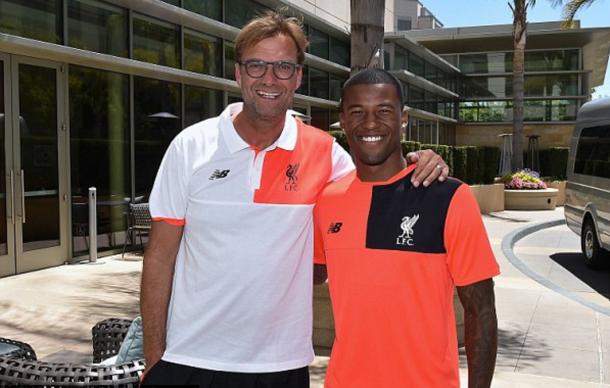 "It's always great when a trainer of that kind of ability says he needs you in his team," he continued, acknowledging that there was "interest from Everton" but that "Liverpool had more interest."
Wijnaldum insisted that after the "good feeling" he had from the conversation with Klopp, "straight after" he knew that he "wanted to come to Liverpool" as he hailed the Reds as "a big club with a good history."
Despite the pull of the club itself, he insisted that "there had to be a match" and hailed the lure of "a great trainer" like Klopp being in charge and said "it gives you more confidence to come to a club like this."
Dutchman hoping his ability to play deeper can earn him more minutes for Liverpool
Wijnaldum netted 11 league goals for Newcastle last term, in 38 appearances from a number of different positions. His versatility is understood to have been a key attribute that allowed Klopp to earmark him as an option to bolster the midfield.
The German has hailed Wijnaldum's ability to perform to a high standard in several different positions makes him likely to play in a deeper midfield role, given the competition for places in more advanced spots.
Asked about his favoured position, Wijnaldum dismissed the idea he will have any input by declaring that Klopp "is in charge" and he "will decide who's going to play."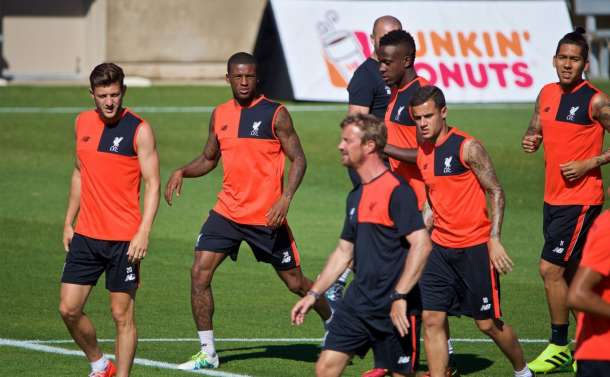 He said it is up to him and his new teammates to make the manager's selections "difficult for him", adding: "Everyone wants to play, we need to train well and then he will decide on the line-up."
But the attacker acknowledged that the fact he "can play in more positions" makes it "easier for the coach and also easier to play" regularly.
Nevertheless, he still insisted that it's "down to each of us" in the team to "force our way" into Klopp's thinking, which he says will be done by "performing well on the training field" and "showing the manager you deserve to play."
Supporters could get their first glimpse of Wijnaldum in a red shirt on Wednesday when Liverpool take on Chelsea in the International Champions Cup in the Rose Bowl at Pasadena.