Liverpool defender Connor Randall told the club website that he was pleased with the step-up in quality during Thursday's International Cup game against Chelsea, despite the 1-0 defeat.
The Reds were unable to make it five wins out of five in pre-season, with Gary Cahill's header the difference between the two Premier League sides in America.
It was Liverpool's first game on their US Tour, following four comfortable friendly wins back in the North West of England.
A tough game, concedes Randall
Speaking following the game, in which he played over an hour at right-back, Randall admitted that it was "a tough game against a really good side", as the Reds failed to break down a strong Chelsea defence once falling behind.
However, he was determined to look at the positves, saying; "It's been a tough pre-season so far and we stepped it up again and that's what you want to do - play against the best teams."
A very often used critique of pre-season games is that they're incomparable to the fast-paced tempo of competitive football, but you couldn't complain about the tempo and pace of Thursday's game, which saw yellow cards dealt out for fun and Cesc Fabregas sent off, leading to Randall quipping that "some pre-season games are not as competitive as others but today it was more like a proper game".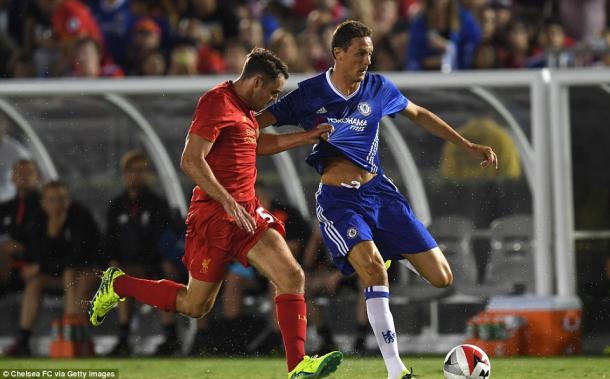 Youngster raring to go
This is the most involvement that Randall, 20, has had in a pre-season schedule with the senior team during his time at Liverpool, and it's fair to say he's loving every minute of it.
Having already played Chelsea, the youngster is set to feature against AC Milan on Sunday, and then potentially against Barcelona back in England at Wembley next week.
Speaking about the experience, Randall admitted that it's "exciting" to play against who he considers to be "great teams", adding that the whole squad are looking forward to the next few games.