Daniel Sturridge is relishing the opportunity to prove he's one of the most talented strikers in the Premier League having enjoyed his first full pre-season with Liverpool.
The prolific striker has had an injury-ravaged Anfield career since signing from Chelsea in January 2013, his best tally of appearances coming in 2013-14 when he managed 33, but still missed 10 games.
But despite being stricken by various niggles and knocks in recent seasons, Sturridge has maintained a stunning output of 53 goals in 92 appearances in all competitions.
Yet, he has struggled for a regular run of games across the last two campaigns in particular and insists he is desperate to get back to full fitness to demonstrate his world-class qualities.
I want to be the best in the league, says Sturridge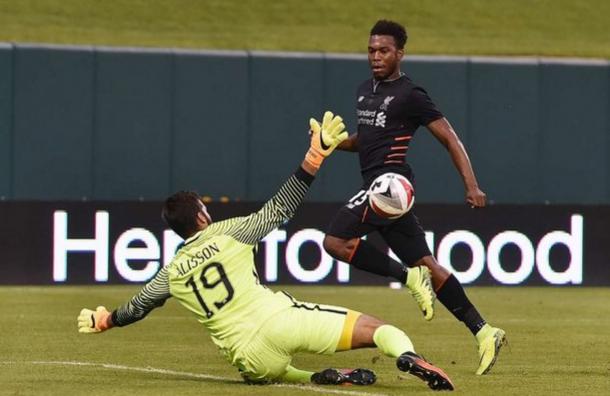 "For me to play for Liverpool and show my abilities and show my qualities has always been the aim," Sturridge said to the Liverpool Echo, adding that he will "continue to strive to be the best player" and "to be the best striker in the league."
The England international declared he will "do the best for this club" and will "strive to win silverware for this club", adding: "I'm always pushing myself to the limits. I want this to be the season where not just myself, but the team, can be successful."
The 26-year-old has come close to winning trophies for Liverpool numerous times, having been a key member of the side that came close to winning the title three seasons ago.
He also managed to help the club to both the Capital One Cup final and Europa League final last term, featuring in both showpieces although the Reds missed out on silverware on both occasions.
Sturridge explained that winning "some silverware" is his "aim" for this season and what he'd "love to do." He said that as a team they want to be "as successful as possible" and that the collective "main aim" is "to win trophies with Liverpool."
"That's all I've wanted to do since I've been here," continued Sturridge - who was the top goalscorer last season with 13 goals in just 25 appearances - noting how he has come "so close" to winning the Premier League and "two finals."
But he is refusing to dwell on previous setbacks, declaring "this year is the year" when they must "try and win that trophy" as he said that he believes in himself and that he will try to let his "feet do the talking."
Striker declares he's feeling fitter the longer pre-season goes on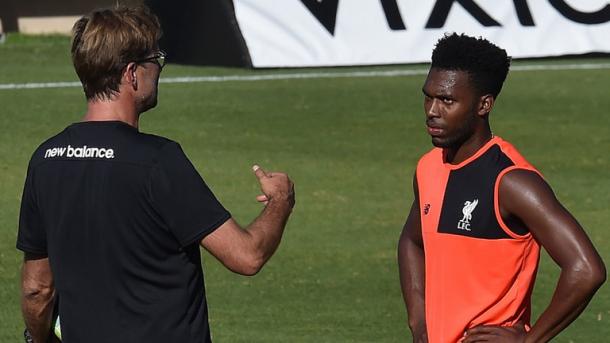 Sturridge was one of Jürgen Klopp's brightest performers as Liverpool signed off their tour of the United States with a disappointing 2-1 defeat to AS Roma in St. Louis.
The frontman believes that the German's intensive pre-season programme has allowed him to hone his fitness and his sharpness as the league season quickly approaches.
He said that he's "feeling a lot better" now as he explained that, in his first game in the US against AC Milan he was feeling "so stiff and tense" from their "first [training] sessions."
"We trained in the morning, we did a double session the day before," said Sturridge, who insisted the squad have "done a lot of hard sessions."
The Reds' No.15, who also took part at Euro 2016 with England and escaped without injury, insisted that it has been "great to be able to complete pre-season" and "be raring to go."
He reiterated that he felt "quite stiff" after his first few sessions back with the squad, but said he "felt a lot better" against Roma and has "continued training with the team and going through it" as he said Klopp has been "pushing us to our limits."
Sturridge said that they are "showing" they are "getting fitter with each game" and insisted he "felt a lot fitter aainst Roma" than the previous game thanks to Klopp's regime.