Emre Can has revealed his desire to be a leader in the middle of the pitch for Liverpool, as he prepares for this first full season under manager Jürgen Klopp.
Can spoke of how he wants to show his leadership qualities on the pitch, but added that comparisons between him and ex-captain Steven Gerrard are extemely premature.
The German has certainly risen in stature at the club since the arrival of his countryman Klopp, and was a key part of Liverpool's run to the Europa League final last season, showcasing his talents by returning from injury to deliver a fantastic performance in the semi-final second leg against Villarreal.
Can ready to be Liverpool's leader
Now, entering his third season on Merseyside, he's ready to lead from the front, saying "yes of course", when asked if he wants to be a leader, going on to add "I can say I'm a leader but you have to show it, I want to be pushing the team on."
He praised other members of the Liverpool squad, quipping "Of course we have other leaders like Hendo or Milner", quickly adding "we all want to do it".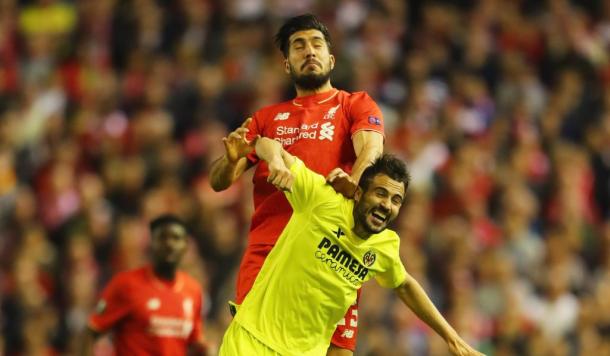 Can is certainly better positioned than many of his colleagues to lead for Liverpool. A talented player that stands tall in midfield, he's also experienced on the international stage, having started in Germany's Euro 2016 semi-final against France.
Speaking about that experience, Can said; "You feel great to play in big games like that, it's what you work for, so my confidence is high."
Target has to be winning titles, as Gerrard comparisons are shushed
He'll be hoping to take that confidence into the coming season, with Liverpool's first Premier League game against Arsenal a week on Sunday. Speaking about his goals for the season, he revealed; "If you play for Liverpool the target always has to be winning titles and it will be the same next season."
With Jordan Henderson's place as a starter not assured for the coming season, there has been speculation as to whether or not there'll be a new Liverpool captain in the coming 12 months. Can is one of the favourites to take over, leading to obvious comparisons with fellow centre-midfielder Steven Gerrard.
These rumours were only further intensified when Can up with Gerrard on holiday in Los Angeles, where the former Red now plays his football, two weeks ago.
Whilst Can did admit that is was "a big honour" to be likened to Gerrard, he said that "I am far off that level, I have to go my own way - be Emre Can."