It's been 88 days since their last competitive outing, a night we'll choose not to remember, but Liverpool finally return to Premier League action with a trip to Arsenal on Sunday afternoon.
The Reds take on the Gunners in a mouthwatering opening clash at the Emirates Stadium with plenty of questions over the heads of both sides ahead of potentially the most wide-open campaign in the Premier League era.
Injuries could play a part on either side, but regardless both sides will have an abundance of quality on show in what is sure to be an all-consuming 90 minutes of football.
Ahead of Jürgen Klopp and co.'s first game in the capital, VAVEL Liverpool spoke to Arsenal fan Rob Tonkinson - a journalist and contributor to VAVEL Arsenal - to get his views going into the game.
Q: Arsenal have only made two signings so far this summer. How happy are you with the club's summer transfer business?
Rob Tonkinson: This summer started so well for us getting in Granit Xhaka very early, before the end of May and then the links with Jamie Vardy before the European Championships looked very promising too but sadly, this summer has been like any other.
We desperately need a new striker and now certainly need another defender due to injuries, I think I speak for a lot of people when I say I'm concerned about the lack of activity other than Xhaka and Rob Holding.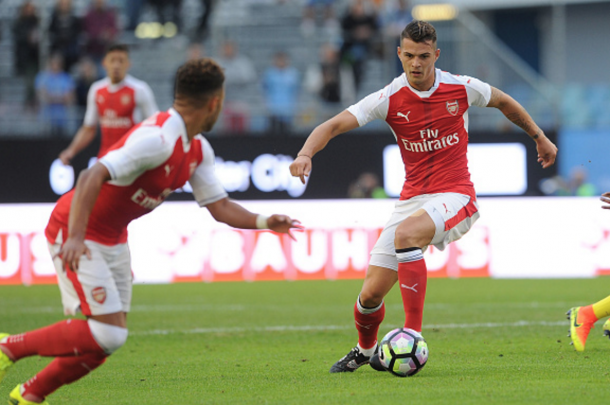 Both players, I'm happy we've signed. Xhaka looks a class act in that deeper midfield role, something we missed a lot in the second half of last season and Holding looks like a good, young prospect but I doubt he's ready for first-team Premier League football right now.
Q: With links to Shkodran Mustafi and Alexandre Lacazette, would you be any more confident about the coming campaign if you could sign a centre-back and a striker?
RT: Definitely, Mustafi seems a like-for-like replacement for Per Mertesacker who I imagine is coming to the latter days of his Arsenal career. Mertesacker certainly brings out the best in Laurent Koscielny, so hopefully a younger Mertesacker can bring continue that.
Lacazette on the other hand, I think he's a good attacking talent but I think we'll have to overspend to get him out of Lyon in comparison to what he's actually worth. I imagine Wenger would try to use him similar to how he'd have wanted to use Vardy. I think for the money we may have to pay to sign him, there's better talents out there that we've already missed out on.
Q: The future of Arsene Wenger is obviously a long-time source of debate among the Arsenal fanbase, but what do you make of the Frenchman?
RT: I love Arsene Wenger and it's hard to stay mad at him, even when everything's going wrong. I'll get worked up by a lousy defeat that looks the same as every lousy defeat in the last decade and then I'll go watch the end of season video from 2002 and all will be forgiven but it's time for him to go at the end of this season.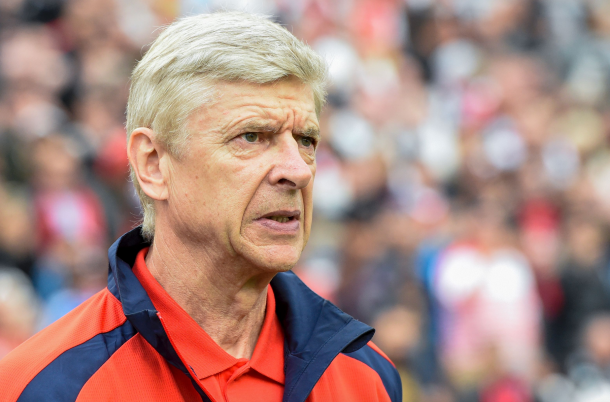 Unless, the board really can't get someone measurably better to replace him, they can't justify giving him a new contract. I think he has too much loyalty to this current crop of players because they haven't walked out on him and it's hindered our activity in the transfer market in the last few seasons where we're still a few players short.
Q: What are your hopes for the forthcoming Premier League season? Can you keep your remarkable record of qualifying for the Champions League up again despite the increased competition?
RT: I'd be naïve to think we'll automatically finish fourth because we do every season. I certainly think the talent is there to finish in the top four and a few more signings should hopefully cement that. I think the Manchester clubs are too strong for a title challenge however.
Q: What are your thoughts about this Liverpool team and the signings Jürgen Klopp has made over the summer?
RT: I think the two big purchases are pretty astute signings, Sadio Mane has shown glimpses of real brilliance at Southampton over the last two seasons and it's no surprise other Premier League teams have been in for him in the last few years.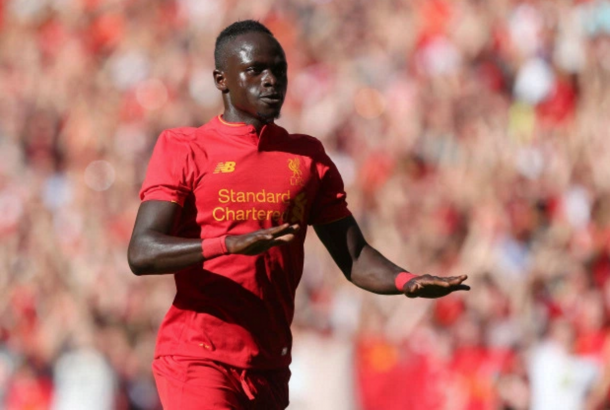 Georginio Wijnaldum was arguably the best player in a very average Newcastle United side, I wasn't quite expecting Liverpool to sign him but you'd imagine alongside more talented midfielders and attackers he's only going to improve from a stellar first season.
Q: How do you see Liverpool faring across the German's first full season in charge?
RT: If there's any sort of 'outsider' that might challenge for the title, maybe with no European distractions, some good players like Philippe Coutinho, Daniel Sturridge and the new sigings combined with an enigmatic manager like Klopp who has a previous history of winning the title in Germany, maybe Liverpool are ones to look for.
I certainly think based on the cup exploits in the League Cup and UEFA Europa League last season, Liverpool could look at another domestic cup run again.
Q: Both sides are dealing with injuries going into 2016-17, Arsenal in particular suffering with casualties in defence. Do you think that will have a say in the result?
RT: Arsenal's defence is going to be very bare tomorrow, I think that might be a very telling factor. It could very well be Calum Chambers and Rob Holding starting at centre-back tomorrow and as an Arsenal fan that's really worrying because neither are very experienced in Premier League football.
Q: Given it'll be such a different Arsenal side from the one Liverpool fans are used to seeing, who should we be looking out for?
RT: Based on the last six months, I'm hoping young Alex Iwobi will be given a look in. Since exploding onto the scene earlier this year he has gone from strength-to-strength and has never looked out of place in the first-team.
He's continued to look great in pre-season, chipping in with a few goals too, this is a player who can play anywhere in those front four positions, either out wide, in the No.10 or up front on his own with consummate ease.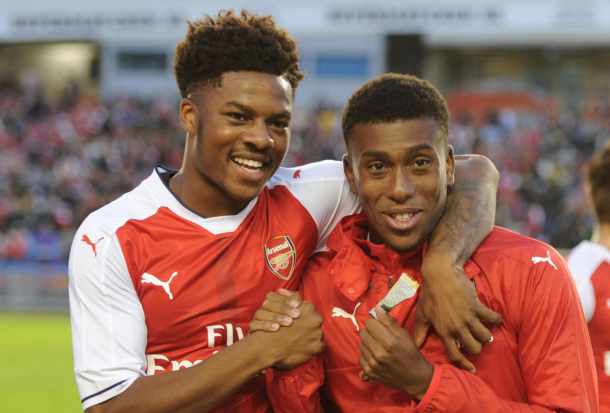 The other youngster that may play is Chuba Akpom, another youngster that's looked good in pre-season. He's scored four goals in five games in pre-season. I don't think he'll start against Liverpool but dependent on the score he might come off the bench.
He did make a few brief appearances two seasons ago but spent last season on loan at Hull City. With Olivier Giroud not expected to play, I think Akpom might get some minutes.He's quite a physically strong, imposing attacker, he's always looked rather close to a first professional goal whenever he's played.
Q: Alternatively, any Liverpool players you're particularly worried about coming up against on Sunday?
RT: Divock Origi really came into his own last term I thought, especially before the injury in the Merseyside derby. His pace and strength in the air is a worry, especially if Chambers starts who's neither the biggest nor quickest.
Mane as well for the pace factor is a scary thought. We need to be sure not to play a high line and play into Liverpool's strengths who clearly have a lot of pace on the break.
Q: Finally, your score prediction?
RT: I think it'll be a nervy start for both teams, I'm going to say 1-1 but I think it'll be one of those games that whoever leads will feel rather aggrieved they've not finished with all three points.
Thanks to Rob for answering our questions, you can check his work out here and you can also find him on Twitter: @robtonkinson94.