It's a new season and a fresh start for Liverpool under Jürgen Klopp. It's the start of his first full season for the club.
He trusted Roberto Firmino to lead the line on many an occasion for the team last season and the Brazilian started the game against Arsenal on opening day, but will the German deploy him like so this season for all of Liverpool's big away games?
A real team player
Firmino as a false nine offers a lot extra to the team. His tireless work-rate and his determination to attack and get at defences is highly appreciated by the boss.
He will drop back into midfield and link-up with the defenders when necessary while he isn't afraid to get physical at all and usually gives defenders a hard time marking him becuase he's on the move during the whole game, which naturally makes it to get a hold of him.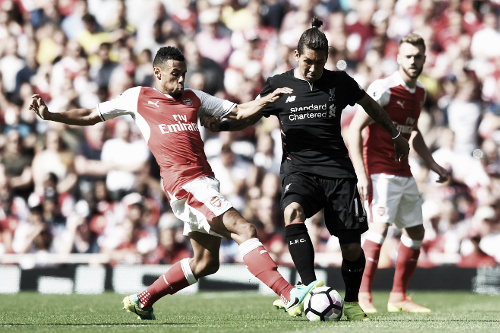 Firmino's impressive link-up play with the likes of Adam Lallana and Philippe Coutinho was there for all to see once Klopp took over from Brendan Rodgers.
He built a very good understanding with the two of them and now he has newer teammates to look forward to in the form of Georginio Wijnaldum and Sadio Mane, both of whom complement Liverpool's game and have slotted into the starting eleven straightaway.
With Klopp now evolving to a more direct 4-3-3 approach, Firmino will be the one linking up the attack and midfield and with his industrious work from the front to back, Liverpool will surely reap benefits as the season rolls on.
Origi and Sturridge still mean competition
Although it might seem that Firmino is a more likely starter, we cannot forget that the likes of Divock Origi and Daniel Sturridge are still big competition for Firmino and they both offer more in an attacking sense, s opposed to his all-round qualities. The return of Danny Ings to the team has given Klopp more than one option to trust in attack for the club.
Firmino has quite the competition on his hands, but Sturridge still hasn't found the consistency in his game, Origi looks like one who gets better with each game and Ings has just returned from a long term injury, so he will need time to get in the flow of things and get used to Klopp's system.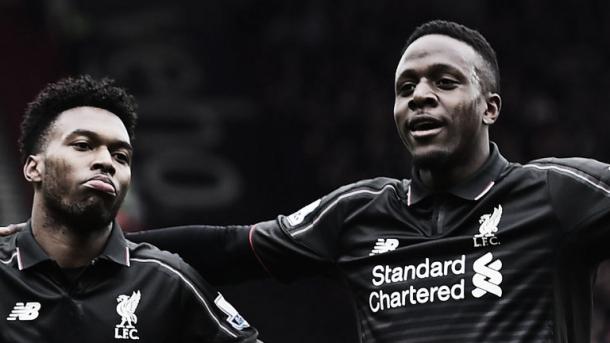 Slow start to the season
Firmino didn't have a great first game against the Gunners at the Emirates. In the first half, he didn't show his usually brilliant link-up ability with Coutinho and struggled for much of the half, but in the second half, he was back to his industrious self and worked all over the pitch to help the team win the ball back and link up with his fellow attackers and midfielders. He looked for the speedy runs of Mane and the clever movement of Coutinho. It wasn't his best game, but he did well enough.
If his performances against big teams against last season is anything to go by, Firmino will definitely excel in this free role of the 'false nine' this season as well, one can only wait and watch as to how the Brazilian maestro weaves his magic.