Since the last time Manchester City played in Europe, it's fair to say that results have been pretty mixed. There was jubilance at Wembley after winning the Capital One Cup, followed immediately by humiliation at Anfield and, most recently, a convincing win over Aston Villa.
The lack of league consistency means that a late charge for the league title is, at best, unlikely. No season in which a team wins a trophy is a total disaster but, with the caliber of players welcomed into the club in the summer, league expectations were higher than just a top four finish.
The result of this has been discussed in the media about whether the club may write off the league campaign and focus all resources on an improbable push for the Champions League trophy itself. While many are convinced that won't happen, it is possible that City may look to Europe's elite club competition for some redemption.
Progression could depend on quarter-final draw
Barring any calamitous errors against Dynamo Kiev next week, club history will be made by reaching the quarter-finals. However, there's no reason why it can't end there. The majority of fans will be hoping to draw the winners of the tie between VfL Wolfsburg and KAA Gent, potentially the least challenging of the teams City may come up against.
If that happens, you'd imagine City should be able to beat either of those teams over two legs and then, all of a sudden, the club's name will be in the draw for the semi-finals. After that? Who knows what may happen? Of course, there are going to be six other teams that City could draw which means another potential meeting with FC Barcelona or Bayern Munich, arguably Europe's top two clubs.
City being caught by West Ham and United
My opinion is that the team will not sacrifice a top four place for the faint hopes of overcoming the elite clubs in the Champions League, not least because that would just be far too risky. If City slipped a couple of league positions and a gap opened up with West Ham United and Manchester United before being knocked out in the quarter-finals or semi-finals of the Champions League, it'd be not far off a disastrous season.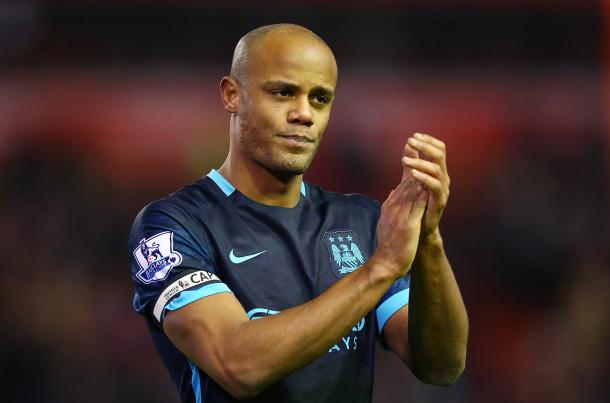 There is the Manchester derby in less than two weeks time before crucial games against teams at either extreme of the table still to play. It's surely inconceivable that the club would allow even more poor results in such important games and lose out on guaranteed Champions League football to instead chase after a remote chance of winning the Champions League itself, where there are at least six teams in a better position to win it.
Just too risky
Barcelona, Bayern, Real Madrid, Juventus, Atletico Madrid and PSG are all more likely to lift the trophy than City are although, as we all know, nothing is won on paper. City certainly seem more up for Champions League nights than many Premier League games but being in the competition next season is vital. The best chance of ensuring that is to earn it via league position, not going all out to become European champions.
Whilst City's run-in is difficult, it could be worse. West Ham and Manchester United both have harder ends to the season than City do and, if City get their act together between now and May 15, a top four finish will be secured. City do usually go on a decent run towards the end of the season and, having not won back-to-back games since the 6-1 win over Newcastle United and the 5-1 win over AFC Bournemouth back in October, a good run of games is long overdue.